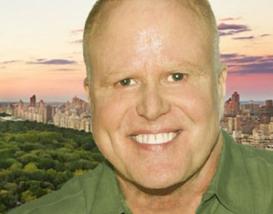 It's January and most of the graduate acting (MFA) programs will be holding auditions for a few thousand hopefuls who wish to enter. Having been a guest teacher at virtually every top program, and having sometimes been present during the decision-making, here are a few things I have found that are best avoided.
1. Write a trite "statement of purpose." The deadline for most applications has passed, but for those who have been given an extended stay, here is what not to say: "I didn't choose acting. It chose me." Not only have they read it a thousand times, they won't believe it. On the other hand, saying "I want to be rich and famous" is equally unwise (although everyone would certainly believe it). Give them a sincere piece of "yourself" knowing  that many of these essays merely get glanced at and sometimes only at the time of call-backs.
2. Wear sneakers. Sneakers are not a wise choice for either sex, especially when it comes time to perform your classical piece. Bouncing around the floor in spongy multi-colored footwear tends to put a dent in the gravitas warranted by such roles as Hamlet, Henry IV, Queen Margaret etc. Not only are solid, comfortable shoes more grounding, you'll look better.
3. Do Rosalind from "As You Like It". I'm only half-serious here. If you've done killer auditions with Rosalind, fine. Not only is there a finite amount of Shakespeare available, it's you who's auditioning, not the piece. Yet I can't help remembering a lunch break with a program head a few years ago and hearing him moan, "Oh, if I hear another Rosalind!!" There is a vast wealth of classical pieces that don't get looked at often and should. Consider looking at such brilliant writers as: William Congreve, George Lillo, Aaron Hill, and John Webster.
4. Do a classical piece written in prose instead of verse. For most auditors, the main point in asking for a classical piece is to see how the actor handles heightened language which is potentially better expressed in verse rather than prose. Verse intimidates many young actors who have little experience in this area until they realize how many times a day we speak in verse without ever realizing it.
It has been composed to give a natural rhythm to certain words, and Shakespeare's iambic pentameter was modeled after the pulse of the human heartbeat. Some politicians deliver in verse-style, JFK perhaps being the most notable. Listen to his famous "Let them come to Berlin" speech and you will hear a man speaking in verse. How to tell verse from prose? Open a collection of Shakespeare and take a look. If each line begins with a capital letter, it's verse. If it's narrative-style, it's prose. Choose verse to show your skill with language.
5. Be the mayor. See all those big squeeze bottles of antiseptic gel on the auditors' tables? Those are hints that late January is the height of flu season. Most people don't really want to shake a thousand hands in a forty-eight hour period. Shake hands only if offered by the other side.
Above All, Do Your Best
The good news is that you can break all of the above (except perhaps for #5) and if they want you, they want you. However, the acceptance rate at top programs is one to two percent, so just do your very best.
Brian O'Neil is an acting career coach, consultant, and audition coach. A former agent and personal manager, O'Neil is also the best-selling author of "Acting As a Business: Strategies for Success". Although he lives in New York City, Brian teaches at virtually every advanced actor training program in the country. His credits include The Juilliard School. For more information about Brian, please visit http://www.actingasabusiness.com.
/wp-content/uploads/2018/09/actors-connection-final-logo-full-color-whiteglow-300x45.png
0
0
Tony Nation
/wp-content/uploads/2018/09/actors-connection-final-logo-full-color-whiteglow-300x45.png
Tony Nation
2016-01-12 19:59:46
2019-06-04 08:21:54
5 Ways to Not Get Accepted by a Top MFA Program by Brian O'Neil