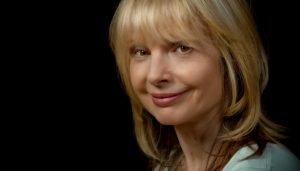 Everyone on the planet has a very distinct personality. An actor may be defined as someone who observes and portrays a character's psyche, but everything is ultimately filtered through one's own prism. We all – actors, casting directors, producers and directors – come from a particular vantage point and bring our own unique life experience to whatever we do.
The audition process can take as little as one day or as long as many months, but the goal is always the same: to find the right actor for the role. But what does "the right actor" mean? If everyone had the exact same opinion, we'd just bring that one person in, cast him or her, and be done with it! You can read a breakdown and say "This is me! I'm perfect for this!" but there are literally hundreds of other actors responding that same way to that same role at the same time.
When you walk into the audition, you don't know what preconceived notions the casting director has for this. You don't know if there's something in the director's history that's coloring his or her conception of the character. You may have read the script but you may not know what the writer is actually visualizing here. So what can you do?
Trust yourself.
You may be spending too much time trying to decipher what "they" want and not enough time crafting the best way that this role can be illuminated through your one-of-a-kind spirit! It's your imagination and individual experience that will color your choices. No one wants you to give the exact same audition as the 20 actors that came in before you and the 20 actors that will come in after you.
Don't be afraid of your instincts. If you're trying to please everyone, you can easily lose what is special about you and end up pleasing no one. Always stay within the parameters of what's organically honest for the role, the scene, and the world you're portraying, but if a choice strikes you as particularly funny or poignant, don't be afraid of it!
Obviously those choices won't always be on the mark for what "they" want, but you aren't a mind reader and we don't expect you to be! Casting directors simply want you to come in with a well-defined, intelligent take. If you're right for the role, then we (or the director or the producer) will guide you from there.
Along the way you will certainly lose roles because of your individuality, but don't let that deter you. This same individuality is what lands you the roles that will make your career.
Be fearless!
Marci Phillips is the Executive Director of ABC Casting. The opinions expressed in this article belong solely to Marci Phillips and do not necessarily reflect the views or endorsement of ABC, Disney or any of its subsidiaries. Marci is the author of "The Present Actor – A Practical and Spiritual Guideline to Help You Enjoy the Ride" available on Amazon.com.
/wp-content/uploads/2018/09/actors-connection-final-logo-full-color-whiteglow-300x45.png
0
0
Tony Nation
/wp-content/uploads/2018/09/actors-connection-final-logo-full-color-whiteglow-300x45.png
Tony Nation
2015-03-11 21:59:32
2019-06-04 08:22:49
Why Being Yourself Will Land You the Role By Marci Phillips