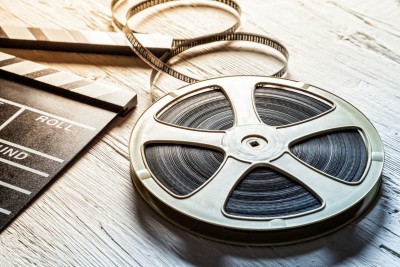 So many actors falsely believe that you NEED an agent to launch your career. While having representation is certainly helpful and definitely an ultimate career goal, you don't need to feel stuck until you find your perfect match. Actors have been finding success prior to representation for YEARS and there are actions you can be taking to get the ball rolling. Here are some tips you can use to start getting the momentum you crave!
Create Actors Access/Casting Networks Profiles and Self-Submit
You can submit for professional jobs immediately, even without a New York talent agent, once you have accounts with Actors Access and Casting Networks. Both sites offer profiles where you can add your experience and headshots and submit for auditions right thru their website platforms. Not all jobs are available to the public for submissions, but there are many that ARE posted on there– and you should be self-submitting for all the work you are right for!
Make Your Own Content
It can be hard to accurately showcase your abilities thru credits only. Clips of your work is a great way to really show others your talents, regardless of if you have an NYC talent agent. If you haven't had the opportunity to be cast in a project that resulted in good footage of your work, consider making it yourself! Focus on characters and stories that you are most suited for via type and capabilities. Work with a team to produce short works that can help demonstrate your talents.
Befriend Filmmakers, Directors and Producers and Work on their Projects
Show business is heavily reliant on relationships. People in this industry, particularly agents in NYC, like to work with other talented people that they enjoy. With this in mind, try to meet lots of people who work in other areas of our business. Help them on their passion projects and while you do so, you'll meet other people in their circles. Every new project with each new person brings a whole new circle of professional contacts. Build a reputation for being helpful, professional and a solid go-to choice for when your type is needed. Having a large network who trusts your work is a great way to get direct offers for projects. Side note–Don't be afraid to learn other production skills so help open doors and establish trust.
Research and Reach Out Regarding Direct Submissions
When you have a full understanding of the work being done in your area, you will always be in the know on projects coming down that pipeline that could be perfect for you. When this is the case, never hesitate to reach out to casting/directors/producers directly! Brief emails regarding why you are a fit for the show/role/project along with your headshot and resume can turn into auditions and opportunities! This, however, is very research driven– so make sure you are always looking up opportunities and staying on top of your research game!
These are just a few tips to help you build your experiences while you are looking for a great rep that is right for you. Remember– take your time. There is so much you can be doing in the meantime– you never need to feel like you are powerless without representation!
https://www.actorsconnection.com/wp-content/uploads/2021/04/img_202486o78r5a4p-2.jpg
267
400
Colleen Finnegan Kahl
/wp-content/uploads/2018/09/actors-connection-final-logo-full-color-whiteglow-300x45.png
Colleen Finnegan Kahl
2021-05-03 10:56:46
2021-05-03 10:56:46
Tips to Move Your Career Forward Without An Agent