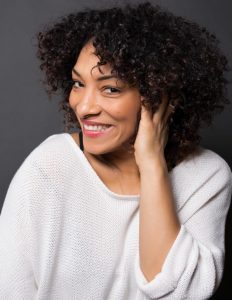 Models and actors need to have professional headshots to help them find work. The headshot is often their resume. Many people also enjoy having professional portraits of individuals or families that can be hung proudly in the home. There are many things that go into the best headshots and portraits. An experienced photographer that has the right equipment is important of course. The location and the lighting of the shot is also very important. If these things are not in place, a picture can end up looking very bad or amateur. It is important to take the time to find the best New York photographer to take your headshots and portraits.
The subjects involved in the portrait photography will also play an important role in the success or failure of the work. There are several things that can be done for a person to prepare themselves to give them the best portrait or headshot that is possible.
• Hair and Makeup – Take the time to make yourself look the best. Get your hair done and bring a brush to make sure it is perfect when needed. Pluck your eyebrows and remove any unwanted hair before the shot. Have makeup done by a professional. It is also a good idea to take care of the entire body to put yourself in the best frame of mind. A manicure and pedicure will help you feel more glamorous and that feeling will show up in the headshot and portrait.
• Clothing – Clothing is important even in a headshot. Do not wear clothes with logos or branding on them. Choose solid color outfits so as they won't distract from the person in the shot. Soft colors, pastels, white, black, blue or grey are great choices. Don't bring only one outfit to the shoot. Bring several outfits to find the one that works best for the camera. Layered clothing is another way to change the look of what is being worn. It is important to make sure all the clothes are cleaned and ironed. A lint brush is a very valuable tool to fix any problems on the spot.
• Practice – Photoshop is able to remove any skin blemishes and other imperfections that an individual has. Lighting can hide many problems as can the position of the person. What cannot be fixed is the attitude of the person. If a person is nervous or uncomfortable, it will show up in the pictures. Before the shoot, practice posing and take some time to make yourself comfortable in front of the camera. Listen to some relaxing music before the shoot to calm the nerves.
All of this will help get the best possible headshot or portrait.
Daisy Rey is a French photographer based in New York City.  You can find out more about her via her website at: http://daisyrey.com/
/wp-content/uploads/2018/09/actors-connection-final-logo-full-color-whiteglow-300x45.png
0
0
Tony Nation
/wp-content/uploads/2018/09/actors-connection-final-logo-full-color-whiteglow-300x45.png
Tony Nation
2015-12-17 20:43:49
2019-06-04 08:22:01
The Best Way to Prepare for Your Portrait or Headshot Session by Daisy Rey, Top NY Photographer