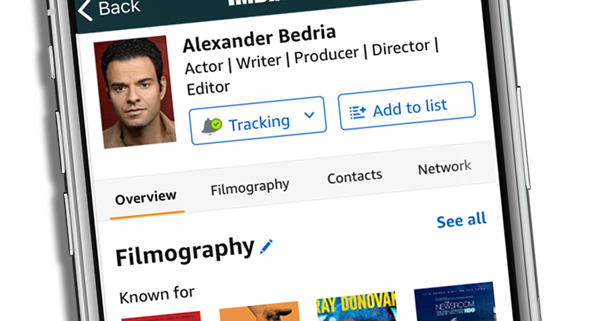 With an abundance of resources marketing for your attention, it can be hard to decide which online accounts you REALLY need as an actor. So, in an effort to help, here is a list of sites that we feel actors should prioritize!
7 Virtual Accounts Every Actor Should Have
ActorsAccess.com
Actors Access is a no-brainer. Actors Access is the actor side of Breakdown Express. Breakdown Express is the system that Casting Directors use to release auditions to Agents in the appropriate region. On Actors Access, actors are able to submit for some of those auditions directly. Having an updated profile here is a great way to submit for opportunities and a must-have for actors with or without agents. On your profile you can upload headshots and clips to give those looking a good sense of your professional capabilities and get in the running for appropriate opportunities.
CastingNetworks.com
Casting Networks is similar to Actors Access and some Casting Departments prefer only to use this system– making it important to have both Actors Access and Casting Networks to allow optimal access to opportunities. Casting Networks also offers scheduling and audition management so more of the process can be organized through that platform.
UptoDateActor.com
This service is on the newer side and an organizational blessing for actors! In this business, you are meeting people day in and day out and keeping notes on your industry contacts is vital for building many new relationships at once. In Up to Date Actor, you can track all your data about auditions, meetings, find the best new classes AND look up contact information for new contacts you'd like to connect with. You can even pull reports at the end of the year and analyze some of your important business choices. And our favorite part? You can select certain industry guests to see when they are doing events or teaching classes near you!
CastingAbout.com
This service is a tried and true website for finding project and team information. Want to know who is casting what? Looking for associate info for a casting director? Want to know if an office has social media? Casting About is a great place to find all of those answers and stay in the know on the hottest projects announced on both coasts.
IMDBPro.com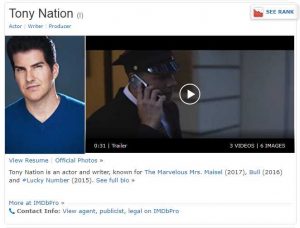 Once you start booking work in tv and film, you'll want to get it listed on the IMDB database under your own personal profile. This database also tracks when projects are still in production or completed so individuals looking for more information on the work you have done lately can find out about the more notable projects you have been involved with. Think of it as an industry verified resume.
Backstage.com
Backstage is a great resource for theatre actors looking to learn about projects at all levels. Postings on Backstage often include union and non-union opportunities but since it operates as a public bulletin board, you should always carefully vet each opportunity before applying to be sure it is a fit for you. Backstage is especially helpful in finding initial resume builder opportunities.
Actors Connection.com
All actors should focus on growing their skillset while pursuing professional opportunities– enter us at Actors Connection! Learn from Casting Directors, Agents, Managers and other industry professionals so you can build contacts while you fine tune your audition techniques and skills both on and off the camera! Now offering classes online, you can study with our impressive team of educators from anywhere in the world!
Actors Connection also offers regular free seminars and has a staff available to help you with career questions no matter if you are a beginner or seasoned professional! If you are new to us, please join us for a new client orientation to learn more and get access to a new student discount! For dates on the next session, CLICK HERE.
https://www.actorsconnection.com/wp-content/uploads/2021/03/virtual-accounts-e1614896967915.png
300
300
Colleen Finnegan Kahl
/wp-content/uploads/2018/09/actors-connection-final-logo-full-color-whiteglow-300x45.png
Colleen Finnegan Kahl
2021-03-04 11:58:51
2021-03-04 17:30:45
7 Virtual Accounts Every Actor Should Have