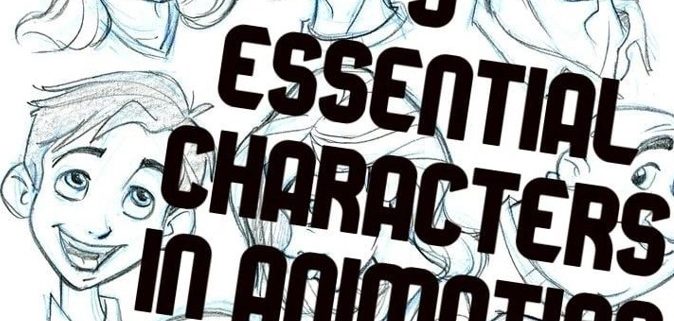 As a voice actor who is auditioning/working in animation…
Identify what relationship you are playing in regards to the main character. Character contrast makes a story exciting and becomes storytelling. As an actor, identifying your relationships – will help you discover your character arc in the storytelling. All great acting is about the relationship. Understanding that relationship – gives you a reason to move forward in the story.
Characters need to BALANCE each other in a story…
Characters' 'push and pull' interactions move the story along. The evil character is a negative reflection of the depth of the good of the lead character. A mentor character can often push our lead to another level of self-actualization. Each character holds an essential balance for telling the entire story.
5 Characters – Essential to an Animation Story
1. The Protagonist – "I'm ready for my entrance…"
The protagonist is our hero/heroine, and the story is told from their point of view. They have the most to lose and the most to gain. The audience is meant to identify with the protagonist the most. This character does the most growth in the story. Their journey creates the story's theme, and what they do – moves our story forward.
2. The Antagonist – "Bwa Ha-ha!!'
This character directly opposes the main character and creates obstacles for our hero. KEEP IN MIND – this could be an actual character OR an aspect of the main character's personality.
3. The 'Sidekick – 'Holy H2O Batman!'
Every Batman needs a Robin. Loyal and supportive to the main character, this character's goals align closely with our main character. Often the sidekick has differences from the main character – but they always compliment the main character.
4. The 'Mentor' – 'Do or do not. There is no try'.
The hero learns from this character. Often the mentor will take our hero on a journey and protect them on that journey. They are the 'Conscience' or moral compass which guides our hero/heroine, keeping them on the right path.
5. The 'Love Interest' – "Mhwa!"
Our hero is in love with this character, but this character may or may not love them back. They help to set our hero/heroine on their journey of self-discovery. This character is sometimes combined with other characters, i.e., the Antagonist or the Mentor.
When creating an animated character, Identify who they are in the story, and now you are not just playing a character – but a character RELATIONSHIP as well.
---
Written by Paul Liberti, Voice Director and Casting Director
Paul Liberti – Casting director and voice director for narration for THE RAZOR MAGAZINE. Paul is an acting teacher who teaches all genres of voice over including Commercial VO, Animation, Video Game, Narration and Promo. Paul is co-creator of AuthorDirect Audio, which directs nonfiction reads for Audible.
Paul has taught for many University acting programs annually and teaches sold out competitive classes in New York City, Los Angeles, and nationally and also for the SAG/AFTRA Foundation.
Paul has worked as a dialect coach on film sets, Broadway and London's West End Theater, and Regional Theater with recent shows like Disney's Frozen, USA Network – Falling Water, The National Theater's – One Night in Miami, Greater Tuna, Anastasia, My Fair Lady, Carousel, Brigadoon and many others.
Paul has been a voice actor for Pokemon, Blues Clues, Noggin's Pinky Dinky Doo, Saturday Night Live Cartoons, and Sesame Street and Jim Henson's Muppets. He is currently the voice of Curious George & The Man In The Yellow Hat.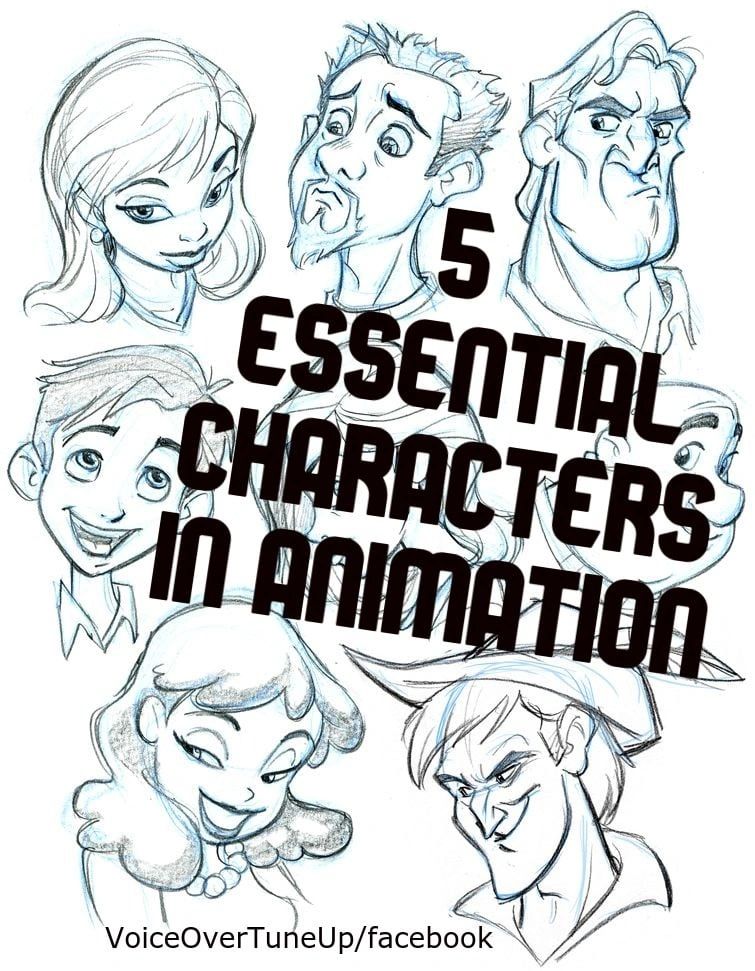 https://www.actorsconnection.com/wp-content/uploads/2022/08/5-essential-characters-animation.jpg
462
674
Tony Nation
/wp-content/uploads/2018/09/actors-connection-final-logo-full-color-whiteglow-300x45.png
Tony Nation
2022-08-09 16:21:13
2022-08-09 16:21:13
5 Essential Characters in Animation by Paul Liberti