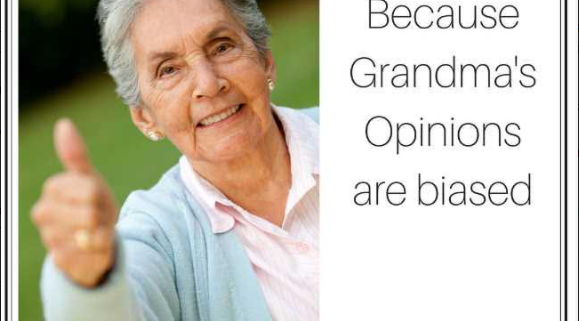 What is "IT" Factor in Actors?
They've got it.
They're successful.
They have that "je ne sais quoi."
The room changes when they walk in.
I can't take my eyes off of them.
We've heard or even said these phrases about talented actors before… but no one quite pinpoints exactly what that feeling is.
Well I'm here to tell you— It's Energy.
Now I don't mean energy so much as in bouncing off the walls, 3 coffees deep type of energy. I mean internal vibrational energy made up of two primary things… CONFIDENCE and POSITIVITY.
The energy of someone who walks into an audition with training, experience and a positive self-affirming outlook is measurably different than someone who walks in with the energy of desperation for a booking. That desperation has usually eroded confidence, EVEN if the person is well trained and talented. Both desperation and lack of confidence are also indicators of a negative and self-destroying outlook– and this energy will lose you the job before you even open your mouth.
Casting Directors are experts in matching the energy of the actor, to the energy of the opportunity. They have spent thousands of hours assessing the "fit" of a person for a role and a project and they weigh everything from the ability to handle the character with craft and ease to the ability to work seamlessly with the on-set production team. These questions have always transcended look and resume to include the ENERGY of the performer.
So you need to FEEL like the right choice so you can give off the RIGHT energy in order to book the job.
Well how do you do that?
Here's a few tips:
1. FULLY PREPARE. Do ALL of your actor homework. Get as off-book as humanly possible. Know your backstory, intentions and immerse yourself in WHO this character is.
2. BRING YOURSELF TO THE WORK. They want YOUR take, not a second hand version of what you think someone ELSE would do/ Find a way to personalize the work and bring your own sense of uniqueness to it.
3. MEDITATE that day. Get yourself in the zone. Clear your mind and center yourself so you can stay crystal clear and focused
4. VISUALIZE your success. Have fun imagining what a great audition looks and FEELS like. Rehearse the FEELINGS. This does WONDERS for your energy
5.DON'T RUSH. Give yourself plenty of time to arrive and plenty of time to perform.
6. STAY POSITIVE. Keep holding onto the joy that brought you here in the first place and stay committed to thinking positive thoughts about yourself and your abilities!
Need help training while you do the important work of building up your IT factor energy? Check out our many classes and events at www.actorsconnection.com to help build your confidence and skill level in this competitive field.
Stay up to date on what the "IT" Factor in Actors means to us, by following us on Facebook. 
https://www.actorsconnection.com/wp-content/uploads/2020/12/ITFactor.png
564
579
Colleen Finnegan Kahl
/wp-content/uploads/2018/09/actors-connection-final-logo-full-color-whiteglow-300x45.png
Colleen Finnegan Kahl
2020-12-11 12:38:56
2020-12-11 17:02:39
What is "IT" Factor in Actors?