WAYNE GASSER, Personal Manager, The Gasser Group
Q&A/Sides with a Reader ONE on ONE
Friday, September 6, 2019, 7:00pm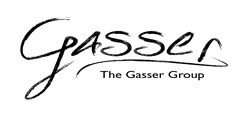 AC is happy to have Wayne in for another seminar.
Wayne is interested in meeting actors of all ages (18+) who could potentially play younger as well as Identical Twins.
Wayne Gasser
With over 30 years in the entertainment industry, Wayne David Gasser brings his experience as a Personal Manager, Acting Coach and most recently Casting Director "100 Yards") to the table.
A Personal Manager should be well connected. Not only with the industry, but also with you – the actor. Managers are partners in your career – and the chemistry needs to be there.
Based in New York City, Wayne deals with Industry and Talent on both coasts as well as the U.K.
Starting out in the mail room at WNAC-TV (CBS) while attending college in Boston. He worked his way up to Production Assistant on their morning talk show, acting as a liaison between the CBS stars and the local station when they were in town promoting their shows. At 19 years old he was greeting such guests as Lucille Ball, Beatrice Arthur, Valerie Harper, Bob Newhart, Dan Rather as well as Woodward & Bernstein, Vincent Price and Jimmy Hoffa!
After graduating college, he returned to New York City and through a chance meeting began working as a freelance publicist with rising young actor Kevin Bacon and Margaret Hamilton ('Wicked Witch of the West' in "The Wizard of Oz").
Shortly thereafter, Wayne moved to Los Angeles where he began representing stars from "Capitol," "The Young & the Restless," "Santa Barbara," "Days of Our Lives," "General Hospital," and actors Sonny Shroyer ('Enos' from "Dukes of Hazzard") and Anthony Perkins ('Norman Bates' from the film classic "Psycho").
One of Wayne's clients 'dared' him into taking their acting class. It gave him a deeper understanding of actors and their challenges. Two of his fellow students in that class included newcomer Brad Pitt and Drew Barrymore!
After 13 years, Wayne returned to his roots and New York City where he continues Personal Management for a select group of actors
CLIENT TESTIMONIALS:
Wayne truly cares about his clients and their careers. I can always talk to him and I feel he always has my back. He is open, understanding, genuine, and sincere. I couldn't ask for anything else I would want from a manager and he is an even better person! - Sean Stoltzen
In the short time I've worked with Wayne I've come to see just how personable and hard working he is when it comes to his clients, very direct. Even his classes are great! Everyone is always welcomed, and quite frankly I haven't felt as comfortable in any other class before.- Nick Vogt
Amazing manager to work with. Cares about his clients and wants you to book the audition! Has great relations with casting directors and knows ALOT about the industry. I wish I met Wayne sooner because he is definitely helping my career grow! - Brent Tuccillo
The following disclaimer is provided specifically at the request of and in accordance with SAG/AFTRA: Seminars or classes are for educational purposes only and will not secure or provide opportunity for employment in the field or representation by an agent or casting director.