Next Session: October 23-27, 2019 with 21 Casting Directors, Film Directors and Talent Agents!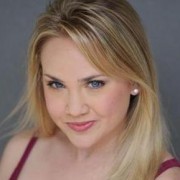 "LA CONNECTION WAS THE BEST WAY I CAN IMAGINE POSSIBLE TO TRANSITION TO THE LOS ANGELES MARKET!"
Whether you're looking to transition into the LA Market, currently live in Los Angeles or you're just testing the waters, LA Connection GUARANTEES you the opportunity to learn, showcase, and privately interview with a wide variety Casting Directors, Film Directors and Talent Agents plus you'll attend in-depth Q&A's with EVERY Industry Guest.
This unbelievable program is held at the Loews Hollywood Hotel, also host hotel to the stars during the annual Academy Awards. LA Connection is designed to help you advance your career on the West Coast and will answer any unresolved questions you may have regarding your potential as an actor in the largest film & TV market in the world!
Upcoming Dates
$895.00

LA Connection - Oct. 23-27, 2019 - Episodic Season with 21 Casting Directors, Agents & Film/TV Directors
Audition ASAP – only 22 actors approved per session on a rolling basis.
AUDITION BY VIDEO FROM ANYWHERE:
Email la@actorsconnection.com with the following items:
1) Photo/Headshot
2) Actor Resume
3) Direct link to your demo reel IF you have one (optional) or prepare an audition video performing commercial copy and also a scene OR monologue.
NOTE: We will not download videos, you must submit a clickable link. We should be able to click on the link and play your audition video immediately. If your video is password protected, please provide the password.
***Don't have a demo reel and need scene/commercial options to record for your audition? Email la@actorsconnection.com for help.
For more information, 
please
click here
to 
download our info packet about the October 2019 Episodic Season program.
Past industry guests have included:
CASTING DIRECTORS
• Linda Lowy Casting (Scandal, The Catch, Private Practice, Sunday Night Lights)
• Barden/Schnee Casting (Jessica Jones, Pitch Perfect 3, The Help, Dallas Buyers Club)
• Greenstein/Daniel Casting (The Odd Couple, Kevin From Work, How I Met Your Mother, Girl Meets World)
• Isaacson and Souliere Casting (Scream, Bates Motel, Famous in Love, The Mentalist)
• Telsey + Co. (Conviction, My Crazy Ex-Girlfriend, Ugly Betty, Smash)
• Sherie Hernandez Casting (Key & Peele, Playing House, Hot in Cleveland, Sean Saves The World)
• Dorian & Sibby Casting (Alex Inc, Parks and Recreation, Curb Your Enthusiasm)
• Jane Jenkins Casting (A Beautiful Mind, A Few Good Men, Apollo 13, The Princess Bride)
TALENT AGENCIES
• Talentworks
• CESD
• Daniel Hoff Talent Agency
• Avalon Artists Group
• The House of Reps
• DDO Agency
• Abrams Artists
• Lemon Lime Agency
Questions? Please email la@actorsconnection.com.
Cancellation Policy: Cancellations must be made with 4 weeks advance notice before the program start date for a full Actors Connection credit to be issued. Cancellations made 2-4 weeks before the program start date will be partially credited after incurring a $250 cancellation fee. Cancellations made less than 2 weeks before the start date will not be credited and will incur a $250 cancellation fee. There are no refunds for the LA Connection.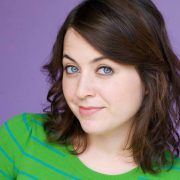 Heather SIGNED with the Bobby Ball Agency for Commercial Representation and SIGNED with Rogers Orion for Theatrical Representation!
Actors Connection is in full compliance and BONDED (#14-SUR-140824) with the State of California. Taking a class, special event or workshop at Actors Connection IS NOT a guarantee of employment, an audition or the guarantee of obtaining a talent agent or manager.