ACTING 101: 6 Week Beginning Technique and Scene Study with Maggie Phillips, Professional Actress, Acting Teacher and Coach
Thursday, January 31, 2019, 7:00pm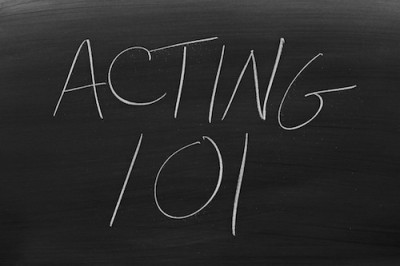 If you've been thinking about starting a career as an actor, Acting 101 is the PERFECT way to start off. You'll work with Maggie Phillips who will introduce you to a variety of approaches to Acting, Stage basics, Terminology and the Craft of Acting.
Acting begins with the ability to be your authentic self in the present moment. Maggie will begin with imagination exercises and improvisation to help you be present, truthful, and therefore more compelling onstage or onscreen. You'll then work your way into text and performing scenes, covering the basics of scene analysis: discovering character, point-of-view, working off your partner, making it personal, finding objectives, and building up circumstances and emotional stakes.
These techniques will help you prepare for roles and auditions, and find your authenticity as an actor.
Class size is limited to 14 to ensure personalized attention and plenty of time with each actor.
TESTIMONIALS:
"I would recommend this class to any and everyone interested in acting." -Pedro Paez
"I just sat there and marveled at the way in which Maggie Phillips can coach any actor. She is a highly intuitive teacher and seems to know how to reach a student's vulnerability while supporting them." -Mary-Ann Trippet
"Maggie has a great sense of humor, and I like how she teaches by doing rather than lecturing." -Parampal Randhawa
"Maggie has a way with putting me at ease, and not feeling like I'm being judged. Instead, I feel she wants to help to make me a better actor." -Lisa Lakatos
"Maggie was engaging and personable. I love her as a teacher. She taught acting in an exploratory way. I learned how to relax and not think while acting." -Moxi Szodfridt
"Maggie is an experienced teacher as well as actor, which make the classes lively and everything she explains makes sense." -Mikako Kakutani
"Maggie is an excellent teacher!" -Isabel del Castillo
"Maggie is excellent and great at breaking down acting for a beginner to understand how to make choices and acting as doing (as opposed to feeling)." -Daniel Broderick
"Maggie is great!" -Tiffany Mehdizadeh
"Maggie is amazing! -Kevin Hartley
"Maggie is incredible and has been so amazing in guiding me!" -Dominick Perrier
"Maggie was amazing!" -Jason Catron
"I took this class to refresh the basics I learned a while ago. It was such a good idea! While I knew most of the concepts already, they made sense in a way they hadn't previously. Plus, it was a ton of fun!" -Amy LeBlanc
"Even coming into a 'beginner' class as a trained and professional actress, it was really enlightening to get back to basics. We covered several techniques and it really served as a great refresher course." -Tina Connell
"Maggie Phillips is an awesome teacher. She has a warm and understanding personality, not to mention she's a tremendous listener. She wisely puts a strong emphasis on the internal side of acting, recognizing that the outside is merely a mirror of the inside. Lastly, Ms. Phillips is clear in her advice and gives us the confidence to know that quality acting is nowhere as close to as difficult as it may seem." -Nicholas Cody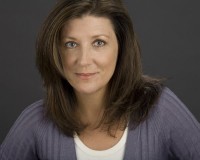 Maggie Phillips
Maggie Phillips has been a working union actor and teacher for over three decades. A 15-year stage career at some of the top LORT regional houses, she has had the opportunity to perform many of Shakespeare's ladies, Tennessee Williams' heroines, and a Eugene O'Neill victim. On the other end of the spectrum, her experience in contemporary theater is vast, both comedy and drama, and she has had the great good fortune to originate several roles in new plays. In front of a camera, Maggie created the role of Marian on "The Guiding Light", and starred in the Indie film "Aquarium" which won an Honorable Mention at this January's Sundance Film Festival and played at Brooklyn Academy of Music. As a voice-over artist, she has been heard on scores of commercials for everything from retail to pharmaceuticals to automobiles to cosmetics. As a narrator, Maggie has worked for many clients, including The Discovery Channel, The History Channel, The Learning Channel, and Court TV. Promo clients include Lifetime, A&E, RLTV, "Live with Kelly", "The View", and "General Hospital". She is the founder of the original V/O Gym.
Meets
| | |
| --- | --- |
| Thursday, January 31, 2019 | 7:00 pm |
| Thursday, February 7, 2019 | 7:00 pm |
| Thursday, February 14, 2019 | 7:00 pm |
| Thursday, February 21, 2019 | 7:00 pm |
| Thursday, February 28, 2019 | 7:00 pm |
| Thursday, March 7, 2019 | 7:00 pm |
The following disclaimer is provided specifically at the request of and in accordance with SAG/AFTRA: Seminars or classes are for educational purposes only and will not secure or provide opportunity for employment in the field or representation by an agent or casting director.