Next Session: TBA with 10 Casting Directors, Musical Directors and Talent Agents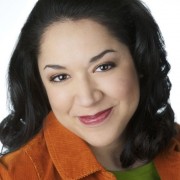 "Absolutely worth the investment! Broadway Connection was the best move I could have made just coming out of school!"
Broadway Connection is a 3-Day Showcase jam packed with Broadway's TOP Casting Directors, Musical Directors and Talent Agents. Plus, the opportunity to record up to 3 songs for a complete and edited Musical Theatre Demo Reel!
Now is the time to introduce yourself to ACTIVELY WORKING Broadway Casting Directors looking for talent and capitalize on being a "fresh face" for new projects. Whether you're considering a move to New York City or you already live here, with Broadway Connection you'll be networking, improving your auditioning skills, and showcasing your talent to the BEST of Broadway!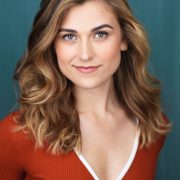 "Broadway Connection helped me clean up my book and meet a bunch of guests that would normally take days and days of waiting at EPAs to get seen by. I gained so much clarity in just one weekend at AC!"
Past industry guests have included:
Casting Directors from:
-Telsey + Company
-Tara Rubin Casting
-Laura Stanczyk Casting
-Stewart/Whitley Casting
-Jay Binder Casting
-Wojcik/Seay Casting
-Franck Casting
Talent Agents from:
-Avalon Artists Group
-Take 3 Talent Agency
-The Krasny Office
-Daniel Hoff Agency
-The Hybrid Agency
-Professional Artists
-Talent House NY and more
Broadway Musical Directors from:
Frozen, Mean Girls, Les Miserables, Charlie and the Chocolate Factory, Something Rotten, Newsies, The Book of Mormon, Mamma Mia!, Finding Neverland, Company, Tuck Everlasting, Big Fish, The Addams Family and many more!
Program Cost:
$595 for 3-Days with 10 VIPs
$250 deposit to register
Plus optional Musical Theater Demo Video Recording
**ONLY $160 additional charge
-30 min session (up to 3 songs)
-Light Gray, Dark Gray or Blue background only
-Includes the accompanist fee

Cooper BOOKED the title role of THE PHANTOM in the 25th Anniversary tour of Phantom of the Opera from meeting and SIGNING with Renee Glicker, Agent/Owner, About Artists at our Broadway Connection!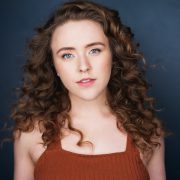 "I have good news! I got an agent via the Broadway Connection weekend as of this past week! I'm working with Pantera/Murphy for both theatre and tv/film!"

Joseph SIGNED with SW Artists after meeting Margaret Emory, Agent at our February Broadway Connection.
Cancellation Policy: Cancellations must be made with 4 weeks advance notice before the program start date for a full Actors Connection credit to be issued. Cancellations made 2-4 weeks before the program start date will be partially credited after incurring a $250 cancellation fee. Cancellations made less than 2 weeks before the start date will not be credited and will incur a $250 cancellation fee. There are no refunds for Broadway Connection.