FREE SEMINAR —How to Get and Keep an Agent, led by Lisa Gold, President of Act Outside the Box and Partner of Actors Connection
Wednesday, January 19, 2011, 1:00pm
This event is in the past.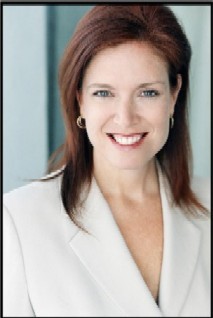 What is an agent evaluating when considering you for representation? If you think it's strictly talent, think again! In this seminar you'll start to understand the marketplace, the money, where your talent fits in, and how to "promote" what you uniquely have to offer. You'll also discover how to "brand" yourself so that you create a great first impression with both your headshot and resume as well as in person at an interview. Learn the 6 essentials you MUST have in place BEFORE interviewing with an agent and EVERYTHING else you ever wanted to know about finding the right agent for you! Lisa is a professional actress and singer with over 30 years experience and has been a partner at Actors Connection for almost 10 years, watching and listening to hundreds and hundreds of casting directors and agents! This collective background on both sides of the biz makes Lisa an EXPERT in the area of marketing for actors. Remember it's show BUSINESS, not show ART! By attending this seminar you'll get a valuable education in how to position yourself for maximum effectiveness when trying to attract the attention of agents...and it's FREE! How great is that?
The following disclaimer is provided specifically at the request of and in accordance with SAG/AFTRA: Seminars or classes are for educational purposes only and will not secure or provide opportunity for employment in the field or representation by an agent or casting director.