MIKE LYONS, Creative Director, Director of Commercial & Fitness Divisions, BMG Talent/Silver Model Management!
Q&A/Commercial Copy or Mini Interviews
Tuesday, December 10, 2019, 6:30pm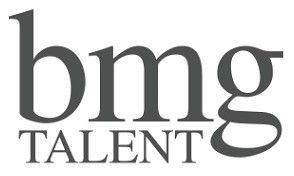 Mike is currently looking for new talent of all ages (18-60) - all ethnicities - all types for TV, film, commercials and theater.
After a Q&A he'll see Commercial Copy or Mini Interviews ONE on ONE
**Please keep in mind that all programs at Actors Connection are for educational and professional development purposes. Participating in any class or event is not a promise of employment.**
Mike Lyons
Mike Lyons is the Director of The Commercial and Fitness Divisions of BMG Talent/Silver Model Management. Mike is beginning his 30th year of being an agent (Previously owning two agencies), working both with Union and non-union talent, and has begun the careers of several top people including Vin Diesel and Jennifer Garner. He has traveled extensively scouting, and giving seminars throughout the country at conventions, agencies and colleges.
BMG is a full service agency specializing in Film, TV, Soaps Commercials, Voice Overs and Theater. Some of the recent projects they have booked include the new Frozen on Broadway!, several episodes of Law & Order: SVU, the new FBI, Madame Secretary, Elementary, Blue Bloods, Gotham, Bull, and many more. They have booked 5 pilots for the 2018 season including Several Marvel Projects. Their talent have also been featured in commercials for Nike, Under Armor, Burger King, Subway, Samsung, Foot Locker, AT&T, Pepsi, Apple and Geico to name a few. The first week of August alone the BMG NY office booked 23 commercials! BMG has six offices, including NY, LA, Chicago, Miami, Orlando and Atlanta.
Silver Model Management, based in New York City, represents sports models, athletes and lifestyle talent and commercial print models for advertising, editorial, TV and feature films. Silver Models represents top-tier talent and provides that talent for advertising campaigns to some of the most recognized companies in the world including Ralph Lauren, Nike, Under Armor, Target, Kohl's, JC Penney, Abercrombie & Fitch, Hollister, Ecko, Verizon, Sprint, Budweiser, Maybelline, L'Oreal, Thierry Muglar, Bob's Stores, Macy*s and many more.
Both BMG & The Silver Models Models @ talent graces the pages and covers of many of the most read magazines including Men's Health, Time, People, Details, Men's Journal, Cosmo, Fitness Rx, Maxim, L'Uomo Vogue, Marie Claire, GQ, and many more.
Silver Models Management fills the need for true athletes and lifestyle models that give credibility to the products they advertise. BMG works with people from diapers to diapers, having recently booked a Depends SAG commercial and print campaign!
The following disclaimer is provided specifically at the request of and in accordance with SAG/AFTRA: Seminars or classes are for educational purposes only and will not secure or provide opportunity for employment in the field or representation by an agent or casting director.