JENNIFER KONAWAL, Personal Manager, Washington Square Films
Q&A/Sides with a Reader ONE on ONE
Wednesday, December 4, 2019, 6:30pm
This event is in the past.

Jennifer is interested in meeting fresh new actors without any specificity to type or ethnicity.
After a Q&A she'll see Sides with a Reader ONE on ONE
For this seminar, Jennifer would like you to select a scene from their variety of sides that you feel best showcases your strengths as an actor. The event will start off with an informative Q&A, followed by your presentation of the scene with a reader.
Please select one scene from the INSTRUCTOR SIDES database (link located in your Actors Connection account upon registration). Please bring in TWO copies of your chosen scene - one for you, and one for your reader (with the reader's lines highlighted).
Always bring a hardcopy of your headshot/resume to class for feedback purposes.
**Please keep in mind that all programs at Actors Connection are for educational and professional development purposes. Participating in any class or event is not a promise of employment.**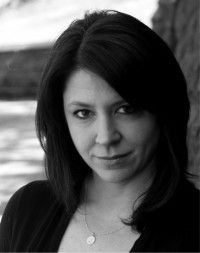 Jennifer Konawal
Jennifer is a Manager/Producer at the Top Bi-Coastal Management Company Washington Square Films. Previous to this position, Jennifer spent 15 years at The Gersh Agency, representing Talent and Literary clients.
Washington Square Films is a production and management company with offices in New York and Los Angeles. The company's films have been nominated for four Academy Awards, two Emmy Awards (winning one), Seven Independent Spirit Awards (winning one), received two Peabody Awards, and been nominated for, and won dozens of other awards and honors. WSF's films have premiered at every major film festival including Cannes, Berlin, Toronto, New York and ten at Sundance.
Recent feature film projects include: Abel Ferrrara's TOMMASO (to premiere at Cannes, 2019), starring Willem Dafoe, Abel Ferrara's feature documentary, THE PROJECTIONIST (Tribeca, 2019), Michael Tyburski's THE SOUND OF SILENCE (Sundance, 2019), starring Peter Sarsgaard and Rashida Jones, Tom Quinn's COLEWELL starring Karen Allen, Alex Ross Perry's GOLDEN EXITS (Sundance, Berlin 2018), starring Emily Browning, Adam Horovitz, Mary-Louise Parker, Jason Schwartzman and Chloe Sevigny, Matt Ruskin's CROWN HEIGHTS (2017 Sundance Audience Award Drama winner, Independent Spirit Award and NAACP Image Award nominee), starring Lakeith Stanfield and Nnamdi Asomugha, Nathan Silver's THIRST STREET (Tribeca Film Festival, Venice Days 2017) starring Angelica Houston, Dan Gregor's MOST LIKELY TO MURDER starring Rachel Bloom and Adam Pally and Colette Burson's PERMANENT starring Patricia Arquette and Rainn Wilson. Other projects include: Dash Shaw's MY ENTIRE HIGH SCHOOL SINKING INTO THE SEA (TIFF, NYFF 2016), starring Jason Schwartzman, Lena Dunham, Maya Rudolph, and Susan Sarandon, Alex Ross Perry's QUEEN OF EARTH (Berlin 2015) starring Elisabeth Moss and Katherine Waterston, J.C. Chandor's A MOST VIOLENT YEAR starring Oscar Isaac and Jessica Chastain (nominated for three Independent Spirit Awards and named Best Picture of 2014 by National Board of Review), Alex Ross Perry's LISTEN UP PHILIP (Sundance, NYFF 2014) starring Jason Schwartzman, Elisabeth Moss, and Krysten Ritter, J.C. Chandor's ALL IS LOST (Cannes 2013, Academy Award and Independent Spirit Nominee) starring Robert Redford, Brian M. Cassidy and Melanie Shatzky's FRANCINE (Berlin, SXSW 2012, Gotham Award Nominee) starring Academy Award winner Melissa Leo, and J.C. Chandor's MARGIN CALL (Sundance 2011, Academy Award and Independent Spirit Nominee) starring Stanley Tucci, Paul Bettany, Jeremy Irons and Demi Moore.
On the management side the company represents an internationally renowned roster of actors, directors and writers in the worlds of film, television and theater.
The following disclaimer is provided specifically at the request of and in accordance with SAG/AFTRA: Seminars or classes are for educational purposes only and will not secure or provide opportunity for employment in the field or representation by an agent or casting director.