FREE HEADSHOT SEMINAR - Finding your 'essence.' How to get a headshot that shows the real you with NY headshot and portrait photographer Todd Estrin
Thursday, March 7, 2019, 5:00pm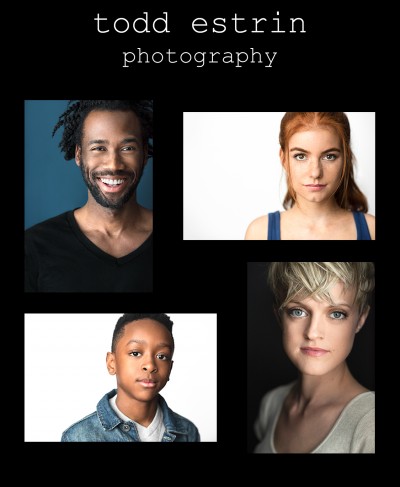 Come meet headshot and portrait photographer Todd Estrin where you will learn practical tools to bring the real 'you' into your next headshot session.
Todd specializes in creating a sacred space where his clients can explore what it means to be authentic. In this workshop, Todd will break down all the essentials you need to take a headshot that looks and feels like you, so you have a photo you are proud to put into the industry.
At this free seminar, Todd will cover:
- Creating a new relationship with headshots. - How to come to life in front of the camera. - Finding your best angles. - Being vulnerable. - How to send energy and be active without the help of a scene partner or script. - Makeup and hair. - Picking the right outfit
All attendees will receive a $50 discount on a headshot session with Todd.
Additionally, there will be a raffle for a free headshot session for one lucky workshop attendee!
To see Todd's headshot work, please follow this link
Client feedback:
"Todd's way of working made me truly feel at peace and present and it's amazing to see how apparent that is in the pictures themselves. I have countless options that captured a side/essence of myself that I find difficult to show amidst the usual awkwardness of being in front of a camera. Todd dispels all of those hangups and just asks for the simplicity of being yourself. It couldn't have been a more positive experience. Thank you!!" - Anna Tullis
"Thank you so much, Todd. You made me look like me" - Ian G.
"He is a special soul with a rare talent for drawing out and capturing authenticity. I have no doubt these photos are going to open doors for me. Already the feedback has been incredible, not only from friends and acting colleagues, but also from industry people, who are adding him to their selects lists of go-to photographers in NYC." - John W.
"My session with Todd was incredible. It was truly an amazing experience that left me feeling confident and inspired. Todd is the most patient photographer I've ever worked with. He really took his time to get to know me before our shoot, which really helped me a lot as I'm definitely someone who dislikes taking photos. I felt such peace during this entire shoot. I didn't feel any pressure to pose a certain way or to get the perfect shot, instead Todd brought me to a place of owning who I am and just being ME! Thank you for seeing me for who I am Todd and capturing such authentic photos." - Alyssa Abreu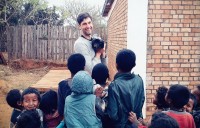 Todd Estrin
In the summer of 2016, I spent two months working as a teaching artist with a non-profit in Antananarivo, Madagascar. Everyday, I worked with a group of kids, teaching them theater and taking their photographs. We didn't have language to unite us. We had open hearts and a desire to communicate. My love for portrait photography was born from my experience with these kids. Every day I would hear, "Toddy photo." I fell in love with each one of them. These children taught me the art and beauty of simply being yourself in front of a camera. When I left, I gave each child a personal album with their own photos. Their responses overwhelmed me and changed the course of my life. I realized in that moment the power of a picture. This is what I do. I love my job.
The following disclaimer is provided specifically at the request of and in accordance with SAG/AFTRA: Seminars or classes are for educational purposes only and will not secure or provide opportunity for employment in the field or representation by an agent or casting director.