Bi-Coastal Reps! Commercial/Print DOUBLE Intensive with TONY TILLI, Talent Agent, Abbey Lynn Models and JACOB SCHOTT, Personal Manager, TalentINK Mgmt. - AC in LA!
Thursday, January 9, 2020, 7:30pm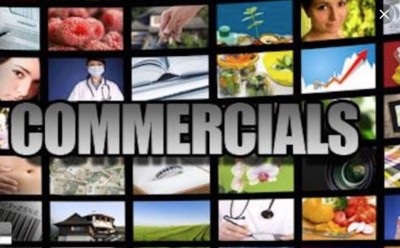 Meet two Commercial/Print bi-coastal reps in one-night at this special DOUBLE intensive for LA actors!
Tony Tilli is with Abbey Lynn Models Agency and his clients can be seen in high profile campaigns such as Starbucks, Estee Lauder, Cadillac, American Express, Amazon, JCPenney and more.
Jacob Schott is with TalentINK Management and is passionate about discovering new creatives and producing new work. His roster includes a strong list of film, tv and commercial performers.
Find out all you need to know to work as an actor in commercial and print from national spots to lifestyle ads and more. Prepare a commercial in advance to perform for both guests and recieve private feedback from Tony and Jacob.
This event will be held at:
Space Station Casting Studios
in "The Acting Studio"
950 N Cahuenga Blvd.
Los Angeles, CA 90038
This DOUBLE intensive features twice the information in one jam-packed evening. Tony will share feedback from an agents perspective and Jacob will give advice from a managers point-of-view on your commercial performance and navigating the industry. Both guests are actors advocates and are looking forward to answering your questions.
Instructor Lesson Plan
CLASS FORMAT:
Students will prepare one commercial copy of their choice in advance. Tony and Jacob will both provide feedback and/or redirects whenever possible, plus an in-depth Q&A to answer questions.

***Commercial copy options are available through your Actors Connection account upon registration.***

Students will learn:
Performing commercials for auditions
The Truth About The Commercial & Print Industry: What It Is and How To Navigate Each?
How to find auditions and jobs for actors v. models?
How do I find an agent or manager? The differences between each?
What do I need to stand-out commercially when pitching to casting?
What's the secret behind a successful headshot?
Do I need a video demo-reel? Is it a different than a theatrical demo?
Do I list commercial credits on my resume?
Do I have to have commercial or film/TV credits to be considered for commercials?
Opportunities for UNION and NON-UNION
Mailings, are they worth it?

and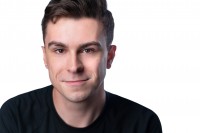 Tony Tilli
Website | Tony has been part of Abbey Lynn Models for four years. Previously, he was an associate at Laura Stanczyk Casting, where he worked on such Broadway musicals as the recent Kennedy Center revival of Follies and the Tony Award-winning After Midnight. Prior to that, he was a child actor in NYC and worked on both stage and screen projects before earning his BFA in Theatre Performance at Chapman University. Having worked on all three points of the entertainment industry triangle, Tony's understanding of these multiple perspectives allows him to have a unique, resourceful, and fruitful career developing and booking talent with Abbey Lynn Models!
Abbey Lynn Models is a boutique agency located in Dumbo, Brooklyn, representing a very select roster of talent for all aspects of the modeling industry, from fashion and beauty, to print advertising and on-camera commercials, promos, industrials, and voiceovers. They work with many of the top casting directors, photographers, and advertising agencies in NYC and beyond. With over 25 years' experience in the industry, Abbey Lynn Models has developed the careers of many models, and has booked numerous high profile campaigns and projects with top brands, such as Starbucks, Pizza Hut, Clairol, Ulta, Estee Lauder, Cadillac, American Express, Tiffany, Amazon, JCPenney, TJ Maxx, Kohl's, Brooks Brothers, and Peloton.
JACOB SCHOTT
Website | Jacob is passionate about discovering new creatives and producing new work. Jacob is currently a talent manager at TalentINK. LA - Chicago - NY, managing the NY office with a strong roster of Theater, TV and Film actors.
Established in October of 2001, TalentINK's main office is in Los Angeles with an ancillary office working in New York City and Chicago. TalentINK represents SAG/AFTRA/AEA/AGVA actors in feature films, television, commercials, Equity stage, industrial/infomercials and specialty act performance.
Jacob also is an up and coming theater producer with credits involving Danny and the Deep Blue Sea, Off Broadway (The Davenport Theater) and Co-Produced with InViolet Theater Company on their new work, Neighbors, A Fair Trade Agreement. Most recently, Jacob is in the process of bringing a new play by Rachel Garnet to the Off Broadway world called Starcrossed.
Jacob has also Company Managed for a number of new works off broadway, Goldstein, Inner Voices, Unraveled, Mike Birbiglia's Thank God for Jokes, and MotherStruck!, Unraveled, Smart Blonde and Fern Hill.
Cancellation Policy: Cancellations must be made with 1 weeks advance notice before the program start date for a full Actors Connection credit to be issued as space is limited. Cancellations made less than 1 week before the start date will not be credited. There are no refunds.

Questions about this class? Need help regarding LA programs?
Please email la@actorsconnection.com.
Actors Connection is in full compliance and BONDED (#14-SUR-140824) with the State of California.
Meets
| | |
| --- | --- |
| Thursday, January 9, 2020 | 7:30 pm |
The following disclaimer is provided specifically at the request of and in accordance with SAG/AFTRA: Seminars or classes are for educational purposes only and will not secure or provide opportunity for employment in the field or representation by an agent or casting director.