INTRO TO ANIMATION VOICE-OVER - 3 Week V/O Class with Darren Dunstan, Casting Director/Voice Director, 4K Media
Wednesday, January 30, 2019, 6:30pm
This event is in the past.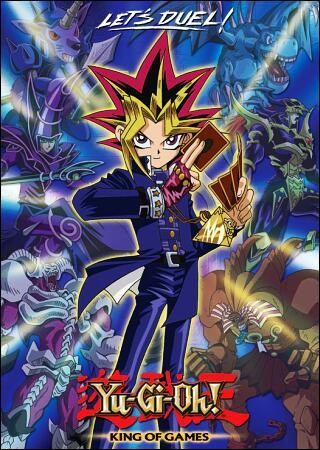 After RAVE reviews on this class - Darren is BACK! This V/O class is perfect for someone who has always been interested in voice overs but doesn't really know where to begin.
Over the course of three weeks, you'll learn how to approach various types of voice over copy. Starting with the basics, Darren will work with you on two different kinds of animation records, ADR (recording to picture) and prelay (recording from scratch). In addition, you will have a simulated audition ONE on ONE in the booth in the last class.
You'll also learn the basics of working in a V/O booth plus lots of inside tips from someone who is constantly casting voice-overs and working with V/O actors.
Limited to 12 actors.

TESTIMONIALS:
"Darren communicates clearly and his passion for the craft is evident from the get-go! This has been a wonderful way to get my bearings in a new field." -Heather Gault
"Darren was incredible!" -Zina Solomon
"Darren seemed very passionate about the class and does a great job at getting you out of your comfort zone." -Kyle Mayhew
"Darren is professional, attentive and helpful." -Michelle Thomas-Hanson
"Darren makes you feel comfortable in class and is really helpful with direction." -Mary Donath
"Darren is exceedingly welcoming and knowledgable. He makes you feel safe in the booth and gives excellent direction." -Johari Frasier
"Darren took time to help each student with their technique and style. He is very fun to work with." -Jake Dutmer
"Very fun and enjoyable!" -Bryan Babbitt
"I really appreciated the way Darren gave adjustments and helped you get there. He had a great way of getting you there." -Sam Aidala
"Darren is an outstanding director and teacher. His passion for the craft is inspirational." -Meredith O'Donnell
"Loved the opportunity to learn nuances of VO recording in a fun atmosphere. Would love to take more classes with Darren!" -James Brown
"Darren is a great teacher and a lot of fun." -Michael Impollonia
"Darren is awesome! Insanely positive and provides amazingly supportive but beneficial feedback." -Melinda Wong
"Excellent class! Darren is an excellent instructor - took time with each class member." -Andrea Beerman
"Loved, loved, loved Darren. He was so natural and real and professional at the same time. Loved the intimate and personal vibe. Helped you relax and perform to the best of our abilities." -Geoff Belliston
"Darren has a real talent for giving direction." -Alex Vazquez
"The greatest strength of the class was the ability of Darren to guide us through the various ways we can bring out the best in a piece of copy." -Eric Yoshida
"Darren made the class a lot more relaxing for myself and other students by adding a lot of humor and creating a comfortable environment." -Philip Eslick
"I had a lot of fun and would do it again." -Avery Quigley
"Darren Dunstan is a great voice over teacher. This class is informative and fun." -Candice Morreale
"Darren gives clear, concise instruction in terms of technicality and has an uncanny ability to bring the best performance out of the actors." -Sarah Brenner
"Darren is very knowledgeable and very encouraging and he clearly knows his stuff." -Chris Horn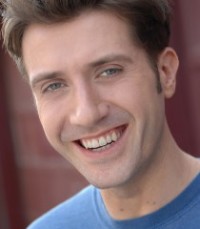 Darren Dunstan
Darren is a voice director and casting director for numerous series. Credits include Welcome to the Wayne, Sunny Day, Yu-Gi-Oh! VRAINS, Yu-Gi-Oh! Arc V, Yu-Gi-Oh! 5Ds, Green Eggs and Ham, Chaotic, Teenage Mutant Ninja Turtles, Dinosaur King, Pokemon, Pat and Stan, Cubix, Fighting Foodons and Rick and Steve. His directing projects have been featured on Nickelodeon, Nick Jr., NickToons, the CW, Cartoon Network and Teletoon Canada.

Darren has also directed feature-length animated films for the Yu-Gi-Oh!, Pokemon and Teenage Mutant Ninja Turtles franchises. He has been a video game director for Nintendo, Konami and Nickelodeon. Darren has been a voice actor on numerous animated series, most notably on Yu-Gi-Oh! as Maximillion Pegasus, Teenage Mutant Ninja Turtles as Master Splinter, P. King Duckling as Arma Dillo and Chaotic as Kaz.
Meets
| | |
| --- | --- |
| Wednesday, January 30, 2019 | 6:30 pm |
| Wednesday, February 6, 2019 | 6:30 pm |
| Wednesday, February 13, 2019 | 6:30 pm |
The following disclaimer is provided specifically at the request of and in accordance with SAG/AFTRA: Seminars or classes are for educational purposes only and will not secure or provide opportunity for employment in the field or representation by an agent or casting director.