New! 2-Day WEEKEND ANIMATION VOICE-OVER WORKSHOP
with Stevie Vallance, Emmy Award-winning Voice Director and Casting Director
Saturday, February 22, 2014, 12:00pm
This event is in the past.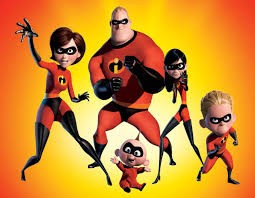 6pm. TWO FULL DAYS! Saturday, February 22nd & Sunday, February 23rd, 2014
Are you the next Hank Azaria, Seth MacFarlane or perhaps, Nancy Cartwright?
Then come 'show your stuff', in Stevie Vallance's Tooned In! Animation Voice-over Weekend Workshop! Tooned In! offers everything you need to know to break into the Animation Voice-over Industry! Emmy Award-winning Stevie Vallance's two day 'fast-paced', workshop is perfect for ADULT comedians and character actors who want to master the Art of Animation Voice-over Acting.
Stevie stresses the importance of becoming a 'utility actor' and having a variety of 'juicy', original characters in your 'back pocket' BEFORE you hit the pavement.
Her fall-on-your-butt techniques prove that making creative choices comes from heart and soul and that mistakes are what give birth to the brilliance that will land YOU the part. Stevie's fun, fast-paced style makes her one of North Americas most sought after Teachers. Participants will learn how to create original characters and they will hear samples of LA Demos and receive general 'next steps' info. They will also receive an audio file of their recorded work in class. Experience is not required. A willingness to 'take risks' IS!
Class capacity is limited to insure mic-time for all participants.
Lunch will be provided both days.
Emmy Award-winning Stevie earned the moniker 'Cartoon Queen' for her prolific work infusing life and personality into characters on thousands of animated productions including 'Mouse' on Reboot, 'Spydra' on Gadget Boy, 'Share Bear' on the Carebear movies, 'Dixie' on Donkey Kong Country, 'Natsuko Fuji' on Inuyasha, 'Gnat' on Growing Up Creepie, 'Tigrerra' on Bakugan and G.L.A.D.I.S. on Totally Spies and 'Whazzat Kangaroo' on Zoobilee Zoo.
In 2002, Stevie received an EMMY Award for voice-directing the dialogue and music for the beloved Disney classic, MADELINE, for which she also portrayed the voices of 'Miss Clavel' and 'Genevive'. Stevie served as Voice Director on Teletoon's hit show Best Ed, while voice producing 2007 Emmy Nominee Growing Up Creepie. In Los Angeles, 2009, Stevie cast & voice-directed Young Dr. Dolittle, an animated feature featuring Tom Kenney (the voice of Sponge Bob Square Pants). She then went on to cast and voice-direct Teletoon's Detour pilot, Celebutard Nation, which premiered at the Ottawa International Animation Festival where Stevie facilitated 400 Animators 'HOW TO DO CARTOON VOICES' in their own shows.
Vallance continues to excel in the field of 'cartoon voice-over' as one of North America's most sought-after coaches. 'Tooned In! Workshops' is Stevie's own brand of 'transformative' workshops, which has been launching animation voice-over careers since 1995. Scroll for 'Workshop History'.
Stevie is CURRENTLY based in LA; casting and voice directing for Executive Producer Bill Schultz (Home Plate Ent) on seasons 1 & 2 of Wild Grinders (Nicktoons) and Guess How Much I Love You (Disney Junior).
Testimonials:
"I absolutely loved the workshop this weekend! THANK YOU so much, you put your whole body and soul into teaching us...AMAZING!" -Ginger Lundquist, 2013
"What a weekend! I'm exhausted yet amped! Thank you Stevie for helping me let go and take risks… I feel I really came out of a shell (not a twirly snail shell, but a huge, barnacle covered clam) I had shut myself inside of. I auditioned for a TV commercial tonight and applied many of the techniques I learned today. I really felt and heard a difference." -Dana Abram, 2013
"The 2-day intensive was one of the best animation workshops I've ever participated in. So many new ways to find the character… and barriers broken through." -Rob Davis, 2013
"I was reminded why I have been working so hard to put myself through the paces of doing theater and short films, to get to my ultimate goal of doing cartoon voice work. It's the thing I've always felt myself best suited for since I was a kid." -Shawn Genther, 2013:
"Glad to hear you made it home safely. Thanks for such an inspirational class, I got exactly what I wanted and needed to expand my skills as a voice over actor… I have a legend of characters within me ready to breath air. Your class has equipped me with the tools to give them voice, heart and soul." -Samuel Higgs, 2013 "Thank you Stevie for " turning the light on" for me!! I told a friend today that your workshop was the best of any kind I have taken since I have been in LA these thirteen years. Thank you for guiding me in my audition for the role of Meaty!! I can't wait to work with you on Wild Grinders!!! -Rhomeyn Johnson, 2013
"Thank you, Thank you, Thank you Stevie. What a wonderful workshop today. Learned so much and I'm so excited about the characters that I have found." -Diane Kutz, 2013
"I just wanted to say thanks again for an eye-opening and jam packed, fun weekend!! I learned a TON and it was a real treat to be guided by such a wonderful director. What a great introduction to LA and the wide world of Animation VO that exists here!! Rock on!!" -Jason LaShea, 2013
"I could not have imagined how I could have gotten more from a coach/teacher in one weekend than I did with you! I appreciate every bit of experience and knowledge that you shared with us and I cannot wait to put all of your tips, nuggets and teaching to work going forward!" -Lisa Lynn, 2013
"I just wanted to say thank you for sharing your knowledge. Watching you direct was magical! I learned so much and am excited to apply what I have learned going forward." -Moniece Robinson, 2013 "What a great day. Stevie is wonderful! Thank you, thank you." -Joseph Sexton, 2013
Thanks @ToonedInClass! I had a great time in class today and learned a lot! I want to do more!... You and the class were incredible! -Sean Shutley, 2013
"Was so much fun yesterday! Am still buzzing about it. Thank you Stevie. You rocked my world!" -Heather Wilds, 2013
*** Your work will be recorded. As a courtesy, your audio clips will be emailed to to you within a week.***
Stevie Vallance
Meets
| | |
| --- | --- |
| Saturday, February 22, 2014 | 12:00 pm |
| Sunday, February 23, 2014 | 12:00 pm |
The following disclaimer is provided specifically at the request of and in accordance with SAG/AFTRA: Seminars or classes are for educational purposes only and will not secure or provide opportunity for employment in the field or representation by an agent or casting director.