New! BOOK IT! Professional Voice Over Tune Up! Part 2 with Stacy Seidel Tea, CD, Broadcasters and Voice Actor Paul Liberti
Tuesday, February 22, 2011, 6:30pm ET / 3:30pm PT
This event is in the past.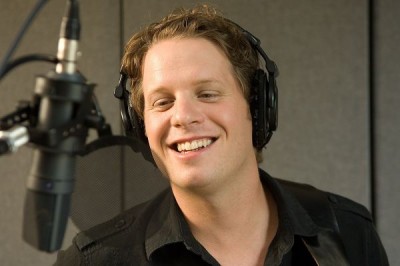 NEW 5 Week V/O Class! This is the advanced version of Casting Director Stacy Seidel Tea and Voice Actor Paul Liberti's very popular class – Professional Voice Over Tune Up – created for the working professional voice actor to strengthen their copy reading skills to BOOK more V/O jobs. Part 2 continues the work from the first class and is entirely focused on copy reading. Commercials, Doubles, Wry/Dry, Non-Announce, Tags and more will be thrown out to you each week just as you would at a professional voice-over audition. Always supportive and positive – these two teachers are sought after by agents to work with their clients!! Get ready to be challenged as this class is for the advanced professional voice actor only! CLASS PREREQUISITE: To register for this class, you must have taken Professional Voice Over Tune Up! or be pre-approved by Paul and Stacy before registering. Here's what folks are saying about Stacy Seidel Tea and Paul Liberti: "Hey Paul and Stacy! So we're halfway through the class and I simply can't say how much I appreciate both of you and what you both have given to all of us. It's such a unique class and to see and listen to everyone grow is just amazing! Thank you very much for sending last week's VO-it's really helpful to hear the product of your direction and guidance. I've taken this career seriously and with respect for so long, but now you guys have given me a new found confidence when it comes to commercial (natural VO) copy." -AJ Dexter "Thanks Paul & Stacy!! I was truly blown away… even after just the first class! I'm really enjoying this immensely. Can't wait to see you next week!" -Louis Watson "Paul & Stacy! Last night was fantastic. I feel like I learned more in just those few hours that I have in years. Really looking forward to the rest of this class. Thanks again!" -Margaret Maloney "Thanks! -It was great seeing you as well. REALLY enjoyed seeing you teaching class last night!! and loved your energy as well!!! I thought your direction was amazing. -Robyn Starr, V/O Agent, Don Buchwald & Associates "Paul & Stacy! Truly a pleasure! I very much enjoyed being a part of your class last week. You are excellent teachers and really know how to engage actors on a constructive, concise and friendly level. I shared your coaching packet with my assistant and he found it very informative as well. I won't hesitate to send more students your way! -Jason Sasportas, V/O Agent, Stewart Talent "Hey Paul & Stacy! Yeah!!! I thoroughly enjoyed the class. You both give clear, simple directions in a fun and rewarding environment. I highly recommend their class. It definitely made me a better voice-over artist ---and actor in general. Book it! Thanks! -Rob Lathan "Dearest Stacy & Paul, I loved class and learned so much from the two of you! I'm really excited about implementing everything. I hope to make you both proud!! With Love & Gratitude" -Russell Koplin "Hi Paul & Stacy! I've been walking on air since your class last night. I've taken a lessons at various places but only ever felt that I was being sold a demo instead of really learning anything that would help improve my craft. I learned more in one night with you and Stacy than all of them put together. Can't wait til next week!" -Greg Schweizer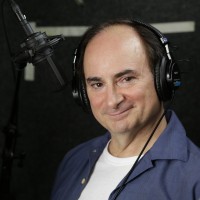 Paul Liberti
Paul Liberti currently teaches competitive classes in Los Angeles and NYC and Nationally for SAG/AFTRA Foundation in independently in Commercial VO, Audio Book Narration, Video Game Character work and Animation. He also teaches Accents for Actors - for Animation, Voice Actors, Film Actors, Broadway and London's West End Theater, and Regional Theater with recent shows like Disney's Frozen, USA Network - Falling Water, The National Theater's - One Night in Miami, Greater Tuna, Anastasia, My Fair Lady, Brigadoon.
Paul also teaches annually to graduating University students from across the nation - Memphis, Western Michigan University, Oakland University and many others.
Paul has booked hundreds of voiceover spots and animated series including Pokémon, Blue's Clues, Noggin's, Pinky Dinky Doo, Saturday Night Live Cartoons and Sesame Street.
He is currently the voice of Curious George & the Man in the Yellow Hat www.curiousgeorge.com. He has narrated for Scholastic, Nickelodeon, Tavoli Entertainment and the Audie Award winning series Goosebumps by R.L Stine. Mr. Liberti has also performed on Broadway, Broadway tours as well as film and TV, including The Daily Show, SNL TV's Funhouse, Showtime's Cartoon President, PBS, Nickelodeon, Showtime and more.

Meets
| | |
| --- | --- |
| Tuesday, February 22, 2011 | 6:30 pm |
| Tuesday, March 1, 2011 | 6:30 pm |
| Tuesday, March 8, 2011 | 6:30 pm |
| Tuesday, March 15, 2011 | 6:30 pm |
| Tuesday, March 22, 2011 | 6:30 pm |
The following disclaimer is provided specifically at the request of and in accordance with SAG/AFTRA: Seminars or classes are for educational purposes only and will not secure or provide opportunity for employment in the field or representation by an agent or casting director.