INTRO to TV HOSTING - 3 Week Online Class with Leila Sbitani, TV Host/Entertainment Correspondent and Media Coach
Tuesday, September 14, 2021, 7pm ET / 4pm PT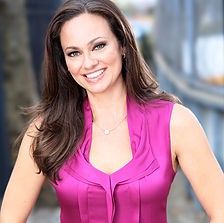 Interested in TV Hosting? Building your brand and social media? Or just working on your on-camera personality and auditioning techniques?
If so, here's your opportunity to work with top TV Host and Media Coach Leila Sbitani, who has over 20 years experience training on-air experts, digital influencers and TV hosts.
Over the course of 3 weeks, Leila will work with you virtually on:
-Video Bio (done in nearly every hosting audition and perfecting this skill is key to getting the job.)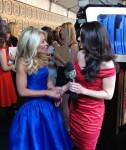 -How to prepare for the audition
-How to make the scripts your own
-The TV Hosting Audition
-How to connect to your audience
-Technical tips for auditioning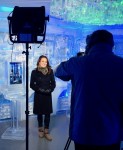 -How to mess up like a pro
-Confidence building techniques
-Tips to for looking like you are not reading
-Making it flow like you wrote it yourself
-Working with a Co-Host and much more!
In your final class, Leila will finish up with a Q&A to wrap up any unanswered questions about the world of Hosting.
You'll leave this online class with confidence and the ability to walk into any TV Hosting audition knowing exactly how to do your best work!

Space is limited to 12 students.
This class is for adults and teens (13+).
Please update your headshot and resume as needed on your online profile upon registration.
Please update your headshot and fill out the MY INFO section of your AC account upon registration.

Arrive at least 10 MINUTES before your event is slated to start. Your host will give important information about the event at this time.

Instructions and the ZOOM link for access to this online event will be emailed to you in advance. If you have not received the link by 12pm (EST) the day-of the event, please reach out to registration@actorsconnection.com at least one hour PRIOR to the start of class.
**Actors Connection classes and programming are for ADULTS (18+). With permission, some teens (14+) are allowed to take adult programming. To inquire about getting permission, please send an email to: info@actorsconnection.com**
**No recording of any kind is permitted by participants during class.**
**Please keep in mind that all programs at Actors Connection are for educational and professional development purposes. Participating in any class or event is not a promise of employment.**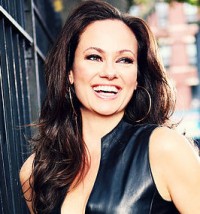 Leila Sbitani
Leila Sbitani is a TV Host/Media Coach who has hosted a wide variety of TV Shows that have taken her all over the world and enabled her to work with numerous celebrities, including (most recently), Jennifer Lawrence, Hugh Jackman, Mark Wahlberg, and Jamie Foxx. Leila has hosted on Entertainment Tonight, E!, Style, WE, Metro TV, Oxgen, Nick@Nite, TV Land and many more. She also has extensive experience as an actress in film, theater, commercials, voice-overs and industrials. Leila has been working as a media coach and teacher for over 15 years, teaching master classes at Colleges, Universities, High schools, and workshops in New York City. She also works with several production companies, networks, PR firms and independently takes on clients for private coaching. Leila has coached talent that have appeared on various networks including The Dr. Oz Show, The Today Show, VHI, BET, HGTV, NBC, CBS, FX, and Universal Kids. Check out Leila's website for more info: leilasbitani.com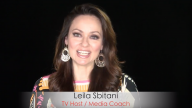 Check out Leila's YouTube Channel for tons of valuable tips on TV Hosting
Check out Leila's 2018 Hosting Demo:


Testimonials: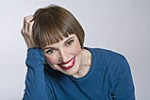 "Leila goes beyond the nuts and bolts to instill in her students and clients the secrets of an on-air presence. They say that can't be taught, but amazingly, this woman can teach it."-Victoria Moran Host Main Street Vegan, Peta's Sexiest Vegan Over 50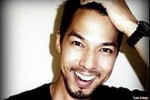 "Leila taught me how being on camera, like many other things in life, is a learned skill. A skill that is best nurtured by someone who gets it. She gets it. Leila's easy laid back approach helped build my confidence without me feeling flustered or intimidated. This is one of the best things I did to jumpstart my career!"
-Tyler Wisler, Interior Designer / On-Air Expert

"Leila does a really great job at finding what makes each person a unique host, it's not just a one size fits all class. She takes the time to understand you, what you have to offer and helps you showcase it!"
-Callie Bundy Fitness Model / On-Air Personality

"Leila has taught me how to connect with my audience on camera. Even after public speaking for more than two decades, I sure had a lot to learn about being in front of the camera. Leila helps you rediscover your most authentic self and to be more engaging, entertaining, and worthy of your audience's attention. She's awesome and I highly recommend you connect with her in any way possible."
-Bill Carmody, "The Marketing Whisperer" CEO of Trepoint
Meets
| | |
| --- | --- |
| Tuesday, September 14, 2021 | 7:00 pm |
| Tuesday, September 21, 2021 | 7:00 pm |
| Tuesday, September 28, 2021 | 7:00 pm |
The following disclaimer is provided specifically at the request of and in accordance with SAG/AFTRA: Seminars or classes are for educational purposes only and will not secure or provide opportunity for employment in the field or representation by an agent or casting director.