ONLINE 5 Week VIDEO GAME VOICE-OVER Character Building Class with V/O Pro Paul Liberti
Thursday, July 1, 2021, 6:30pm ET / 3:30pm PT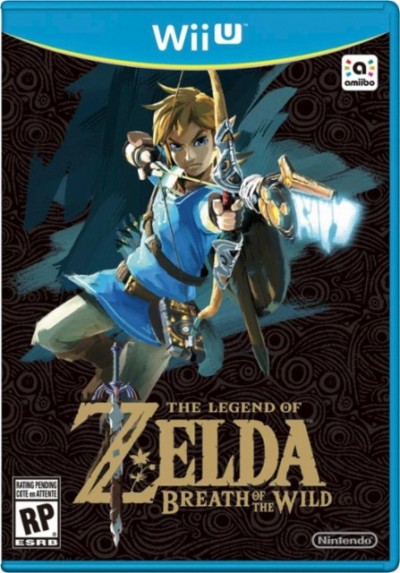 6:30pm - 10pm. The world of Video Game voice over is incredibly competitive. In order to complete, you'll need to be at the best of your abilities as an actor to book roles.
In our newest V/O class, you'll work with Mr. Fantastic aka Paul Liberti to explore the creation of that crucial catalogue of characters from Arch Villains to Superheroes with a great weekly workout in the booth.
Video game characters are different than animation in that they need a sense of reality, immediacy and DRAMA. Learning and maintaining your repertory company of characters and accents is the beginning of the many skill sets you will need for this booming area of Voice Acting. Video Game performers also need ability to play multiple characters within one game. Character building scripts are explored and characters are developed each week. Workouts, exercises and technique for all of your Video Game characters. Wanna Play?
TESTIMONIALS:
"I just wanted to thank you for such an amazing class. I learned so much from, "shrug it out, the power of three, its so simple" and my favorite, "I AM ENOUGH". I was introduced to voice over while attending the Summer Intensive at New York Conservatory for Dramatic Arts a few years ago. I enjoyed it so much but I did not feel confident enough to let go and be me so I never auditioned for anything once completing the program. Now I have grown as an individual which has allowed me to be open to grow as an artist." -Shaquana Bell
"Paul - Can't sleep because my mind is racing! I learned so much from you today and am incredibly grateful. You gave us a lot of great tools... I'm really excited to put them into practice! Thank you for sharing of yourself so generously to us. You are brilliant and kind, and you made it so FUN! Looking forward to future workshops with you. Cheers!" - Jennifer Jelsema
"Dear Paul - Thank you for such a magical class experience. I've never had a teacher as wonderful, passionate and supportive as you ... I feel blessed to have found you and experienced your unique teaching style. My only voice over goal is to work for the Disney Chanel as a princess / magical creature. I don't care about money or fame, ha! THANK YOU for being wonderful!!" -- GISELLE MYNX
"Hi Paul, it's Carolina!! Brilliant class as always!! Thanks so much for all you do and teach us. You are such a remarkable teacher in every way. Your Accents and Animation classes are the highlights of my week! I really do think you're a genius!!" - Carolina Carmen
"Hi Paul - I have to say, I REALLY enjoy your classes You have such a GIFT of bringing out the best talent in others, and it is such an HONOR to work with you. I still have so many questions and wonders and want to continue to build up my rep. Thank you for bringing the biggest smile on my face each week." - Lindsay Kazan
"Dear Paul - First of all, I want to say thank you for the insightful class! I was astounded by your teaching abilities, and it was amazing to see the great mood of the entire class by the end of the session. After the sessions, I told many of my friends and my family members of your charisma, and the key concepts you covered in class, especially the importance of being genuine, and embracing YOUR character. Thank you for the inspirational sessions! Best regards" - Kyotaro Terai
"Hi Paul - I had so much fun at my audition today for a new Dreamworks animated series! I kept in mind what we talked about in class last night, with variations of internal and external, and keeping things physical. It was also a villain character, the specs said she was unpredictable and arrogant, an explosive hotshot. I based my vision of this character off of Natasha Lyonne's character on Orange is the New Black. I got to have fun with keeping things "delicious" and lowering volume and slowing down at my chosen moment to increase intensity. Thanks so much for this class, it was so helpful!!" - Lauren Schaffer
"I thought that since I went to school for acting and I had taken classes I did not need to take anymore. The past three weeks have taught me that you can never be done learning. There are so many different ways to learn how to do one thing. I am definitely interested in attending your 5 Week Advanced VoiceOver "Tech" and I may also take the Character & Animation V/O Workout." - Shaquana Bell
"Was truly amazing and inspiring taking your two classes these past few weeks. You have re-inspired me to believe in myself and just bring me and 100% me to everything I do. Today, before an audition, instead of engaging in the regular hamster wheel of trying to act like I'm not nervous. I went to the bathroom and just told myself "it's just a rehearsal" "I'm an actor and I am already doing my job." Then as I was on deck I just imagined you saying "I give you permission, I give you permission." Well I went in and had so much fun with it (even trying some mic techniques I learned ha). You never know what's going to happen with these but I can go about my day feeling fulfilled that I left it all in that booth. Thank you Paul for a much needed breath of fresh, beautiful, air, and so so much more." - Tomas Virgadula
"Hi Paul - First off, I am just ecstatic about your class. You have really opened me up to having specific things to do with my work instead of just "going for a feel" I'm so much more confident about voice over now. I've been singing your praises everywhere I can. I will be back with bells on!" -- Tatiana Grey
"Hey Paul! - I just booked and recorded a real person Radio VO and my first TV VO with the same booking. I was very anxious and scared going into it because I had had such an unfavorable experience the last time around. The night before I reread the Real Person Copy section in our VO Tek workbook and that gave me some great ideas of qualities to remember and focus on when I was in the booth. What actually helped even more than that was, when I was in holding before recording, repeating one of your Actor Affirmations in the back of the book: Well it went so well, we nailed it in just a few takes. Thank you thank you thank you Paul! This is exactly what I was looking for when I took your classes. Technical skills to apply and to get out of my own way. You continue to guide me in my journey Paul at every audition." - Tomas Virgadula
"Hi Paul - I just wanted to share some good news: I recently booked a principal role in a SAG-AFTRA short comedy sketch film this past week and it was thanks to your accent class. (While the accents I use in this films weren't ones we specifically covered in class, I was able to sharpen and tweak a series of accents that I already had some basic knowledge of using what we learned about placement and lilts.) This particular sketch deals with Asian American Stereotypes in commercials and for the taped audition I had to submit, I was required read the same script in each of the following accents: Filipino, Mandarin Chinese and standard North American. The director even specifically requested that I perform all of them in ONE single take to see how easily I could flip from accent to accent. (Talk about intimidating!) That being said, I knew had to thank you for teaching me the skills I needed to be able to book this job. I'll be sure to let you know how it goes after we film this weekend." -Monica Villa
"Hey Paul - I just wanted to let you know that I booked the anime film I was telling you about in class with the ADR callback! I'm so excited. I'll definitely be bringing what I learned in class into the booth with me!" - Kristen Sullivan

Please update your headshot and fill out the MY INFO section of your AC account upon registration.

Arrive at least 10 MINUTES before your event is slated to start. Your host will give important information about the event at this time.

Instructions and the ZOOM link for access to this online event will be emailed to you in advance. If you have not received the link by 12pm (EST) the day-of the event, please reach out to registration@actorsconnection.com at least one hour PRIOR to the start of class.
**Actors Connection classes and programming are for ADULTS (18+). With permission, some teens (14+) are allowed to take adult programming. To inquire about getting permission, please send an email to: info@actorsconnection.com**
**No recording of any kind is permitted by participants during class.**
**Please keep in mind that all programs at Actors Connection are for educational and professional development purposes. Participating in any class or event is not a promise of employment.**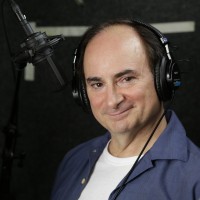 Paul Liberti
Paul Liberti currently teaches competitive classes in Los Angeles and NYC and Nationally for SAG/AFTRA Foundation in independently in Commercial VO, Audio Book Narration, Video Game Character work and Animation. He also teaches Accents for Actors - for Animation, Voice Actors, Film Actors, Broadway and London's West End Theater, and Regional Theater with recent shows like Disney's Frozen, USA Network - Falling Water, The National Theater's - One Night in Miami, Greater Tuna, Anastasia, My Fair Lady, Brigadoon.
Paul also teaches annually to graduating University students from across the nation - Memphis, Western Michigan University, Oakland University and many others.
Paul has booked hundreds of voiceover spots and animated series including Pokémon, Blue's Clues, Noggin's, Pinky Dinky Doo, Saturday Night Live Cartoons and Sesame Street.
He is currently the voice of Curious George & the Man in the Yellow Hat www.curiousgeorge.com. He has narrated for Scholastic, Nickelodeon, Tavoli Entertainment and the Audie Award winning series Goosebumps by R.L Stine. Mr. Liberti has also performed on Broadway, Broadway tours as well as film and TV, including The Daily Show, SNL TV's Funhouse, Showtime's Cartoon President, PBS, Nickelodeon, Showtime and more.

Meets
| | |
| --- | --- |
| Thursday, July 1, 2021 | 6:30 pm |
| Thursday, July 8, 2021 | 6:30 pm |
| Thursday, July 15, 2021 | 6:30 pm |
| Thursday, July 22, 2021 | 6:30 pm |
| Thursday, July 29, 2021 | 6:30 pm |
The following disclaimer is provided specifically at the request of and in accordance with SAG/AFTRA: Seminars or classes are for educational purposes only and will not secure or provide opportunity for employment in the field or representation by an agent or casting director.