Online ADVANCED COMMERCIAL Intensive with David McDermott, Commercial Agent, Jordan, Gill and Dornbaum
Friday, May 21, 2021, 6:30pm ET / 3:30pm PT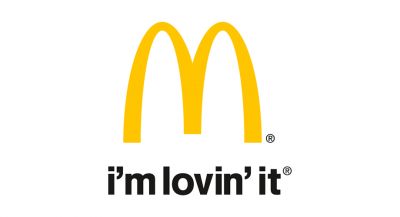 Our online advanced commercial intensive is the perfect way to get yourself BOOKING more on-camera commercials.

Packed with individual camera time and useful information, David will specifically focus on how to increase your chances of getting a callback at commercial auditions, by helping you to make bold choices and locking in your point of view.
You'll also learn tricks of the trade, common mistakes and how to fix them, what agents look for, what really goes on at a call-back and he'll answer any questions you might have.
Have you ever wondered why you're not booking more commercials or even just getting a call-back? What are you doing that is holding back your true potential? Learn how to book by doing it "wrong". Stop worrying about auditioning the "right" way and learn by doing it the "wrong" way. David is here to help you find out just that and fix the individual issues that are stopping you from booking more jobs.
For this online intensive, David requests that you bring in a piece of current commercial copy (check out ISpot.tv for choices) that you feel you would be cast in. David will also be giving you cold copy as well to work on.
From working with David, you'll learn how to get the most out of presenting yourself in front of agents and casting directors.

This intensive is for adults and teens (16+).

TESTIMONIALS:
"It was a wonderful experience. David's sense of humor and enthusiasm are contagious and his class is well planned, varied and specific. I especially appreciated the improvs we participated in, all relative to the TV commercial audition." -Frances P. O'Flynn
"I found it to be one of the most helpful, informative and entertaining intensives that I've taken at Actors Connection. David's non-threatening approach and amazing sense of humor had us all feeling like close friends by the end of the day. I walked away feeling so gratified that I had chosen to spend my afternoon (and my money) on this session. I hope to see David back at Actors Connection for additional seminars. It truly was a great experience." -Phyllis Pastore
"Hi David, I wanted to take this opportunity to thank you for a great workshop last Saturday at Actors Connection. When I saw that you were giving this all day workshop I didn't hesitate to sign up as the last class I took with you was so worthwhile. I appreciate the knowledge and experience you are so willing to share. Hopefully you will be teaching more classes in the future. Looking forward to working with you and learning even more!" -Judi Murphy
"Thank you for your fabulous commercial class at Actors Connection on Saturday! I learned so much valuable information in just those few hours, I am truly grateful for the experience. And I am excited to be officially freelancing again. It's been a while since. Thanks again for the kick in the pants to get into another class (I attended your Agent Night at AC in December). It was so worth it! -Kimberly Prentice
"I can't tell you how pleased I am for making the decision to take your class. I have taken a number of commercial classes but I feel that this one really was geared for the next level. It was exactly what I needed. The improv exercises were so much fun and so helpful and your feedback and direction were spot-on in such a supportive way. I sent a note to AC with my feedback on the class. I hope to find myself in another one of your seminars to pick up where we left off." -Phyllis Pastore
"David had a great attitude for helping us relax and do good work. He patiently answered all of our questions, gave helpful feedback, and made sure we all had plenty of on-camera practice. Most admirably, he was never in a rush to end the class if he felt there were more things he could help us out with. Thanks for making the class happen!" -David Marx
"Awesome meeting you at Actors Connection. I enjoy how real you are and how you cut through all of the bs. Also, I loved the improvisation games. Definitely getting into either UCB, Annoyance, The Pit, or Magnet very soon." -Aaron Dalla Villa
"We enjoyed meeting you yesterday and wanted to thank you for all the information we gained from the Intensive Commercial class at Actors Connection. We learned so much and are very glad Mike Lyons recommended we take it. We feel much more prepared for commercial auditions and work thanks to you." -Sarah and Earl Belcher
"David, your class was great and very informative. You had a magical way of encouraging even the shyest of us. My next commercial class will be with Tisha Ioli though I would love attend another seminar hosted by you. I'll be sure to update you as my training develops and please keep me posted of any of your upcoming classes. Thank you!" -Claudia Sersanti
"David sent me to a commercial AUDITION at House Casting after taking his 3 Week On-Camera Commercial Class at Actors Connection! His class was amazing!" -Jeannine Green
"I had two commercial AUDITIONS from meeting and working with David in his 3 Week On-Camera Commercial Class at Actors Connection!" -Steph Garcia
"Hi David, I just wanted to thank you for an experience on Saturday that exceeded all my expectations in leaps and bounds. Not only did you provide us with applied information, specific resources, and your valuable wisdom and experience, you also offered such supportive and enthusiastic coaching in our commercial reads. I left Saturday's intensive feeling very encouraged and empowered. And it was fun!" -Tessa Borbridge
"Hi David, Just wanted to thank you again. I found the class to be very helpful. You were both entertaining and informative and the day flew by. Thanks." -Drew Freed
For tonight's intensive, David requests that you bring in a piece of current commercial copy (check out ISpot.tv for choices) that you feel you would be cast in.
Please update your headshot and fill out the MY INFO section of your AC account upon registration.

Arrive at least 10 MINUTES before your event is slated to start. Your host will give important information about the event at this time.

Instructions and the ZOOM link for access to this online event will be emailed to you in advance. If you have not received the link by 12pm (EST) the day-of the event, please reach out to registration@actorsconnection.com at least one hour PRIOR to the start of class.
**Actors Connection classes and programming are for ADULTS (18+). With permission, some teens (14+) are allowed to take adult programming. To inquire about getting permission, please send an email to: info@actorsconnection.com**
**No recording of any kind is permitted by participants during class.**
**Please keep in mind that all programs at Actors Connection are for educational and professional development purposes. Participating in any class or event is not a promise of employment.**
David McDermott
David is Head of the Adult Commercial Department for Jordan, Gill & Dornbaum.

An agent for the past 25 years, he has clients in national and regional commercial campaigns.

: McDonald's, Prosecco, Yahoo, Nestle Crunch, Spectrum, TD Bank, Clorox, Navy Federal Credit Union and Crunch.
He's actively seeking experienced union and non union talent in all areas, especially seeking actors, improvisers, models, Gen Z - Sr. Citizens, and people special skills.
Meets
| | |
| --- | --- |
| Friday, May 21, 2021 | 6:30 pm |
The following disclaimer is provided specifically at the request of and in accordance with SAG/AFTRA: Seminars or classes are for educational purposes only and will not secure or provide opportunity for employment in the field or representation by an agent or casting director.