DYING FOR THE CAMERA - 3 Week ONLINE Horror Film Class with Pamela S. Kramer, Casting Director/Producer
Friday, May 7, 2021, 7pm ET / 4pm PT
This event is in the past.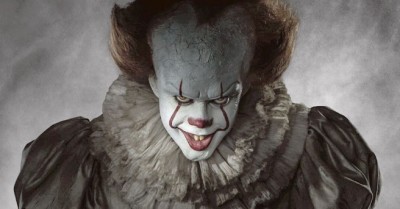 Did you know that Horror films are one of the most popular film genres being shot and produced today? Audiences flock to see them whether low budget or full Hollywood productions.

Many stars including Renee Zellweger and Matthew McConaughey (Texas Chainsaw Massacre: The Next Generation), Brad Pitt (Cutting Class), Seth Rogen (Donnie Darko) and Jennifer Aniston (Leprechaun) got their start in films that have led to HUGE Hollywood careers.
Now, here's your chance to explore working in this thrilling industry with one of NY's top casting directors, teaching YOU the skills necessary to break into this very exciting area of the business!

Pamela will also cover ways to get started without an agent and how to make connections from trade shows to producers to writers.
Each week you'll explore on-camera the various areas of horror, thrillers and chillers including low budget horror films (Paranormal Activity, Torture Chamber, The Blair Witch Project), Monster movies (Dracula, Hellraiser, The Evil Dead, The Mist, Tremors), Chillers (The Exorcist, Amityville Horror), Psychological Thrillers (Silence of the Lambs, Dressed to Kill, Christine), modern day Horror films (The Ruins, The Skeleton Key, Paranormal Activity, The Descent, Saw, Hostel) and Sci-Fi Horror (I am Legend, Aliens, Signs, The Thing, Resident Evil, Event Horizon, War of the Worlds).
Class is limited to 14 actors.
Class is for adult actors and teen actors (14+).

TESTIMONIALS:

"This was quite simply the best class I've ever taken at AC, or at any of this type of institution. Pamela's class is freeing, joyous and inspiring." -Eric Michael Gillett
"Hi Pam, it's Tuesday and I feel like turning into a werewolf, but there's nowhere to go. Miss you and the class. Had a great time and look forward to doing it again." -Brian Tracey
"Pamela is awesome, funny and honest. She made the class really fun." -Kassandra Rossy
"Loved that I was able to get out of my comfort zone. Scary movies have been my worst fear and I believe I've conquered that fear! Thanks, Pamela." -Taylor Jackson
"Pamela is an amazing acting teacher. I have been with her for 2 years and I appreciate her more with every class I take. I have been a Sag actor since 1986 and I have been with at least 30 different acting teachers and I have never been so challenged as I am in her classes. I have learned so much and I will continue taking her classes for as long as she continues to teach. I believe an actor should never stop his or her training." -Wylie Weeks
"This is much more than a horror class. Pamela is an excellent acting coach with clear adjustments that make a difference in the work. She is incredibly generous with her time and encouraging!" -Caitlin Davis
"Pamela's horror class is one of my fave classes I've taken. Ever." -Mike Chmiel
In your FIRST CLASS, you'll be cast into a cold B movie horror scene with another actor and working with Pamela on-camera. She'll work with each couple in a audition scenario, giving adjustments, feedback, suggestions and constructive criticism which will impact your approach toward audition material immediately. For your following classes, you'll be emailed scenes to prepare in advance for each class.
Assignments will be emailed 1-3 day in advance.
Please update your headshot and fill out the MY INFO section of your AC account upon registration.

Arrive at least 10 MINUTES before your event is slated to start. Your host will give important information about the event at this time.

Instructions and the ZOOM link for access to this online event will be emailed to you in advance. If you have not received the link by 12pm (EST) the day-of the event, please reach out to registration@actorsconnection.com at least one hour PRIOR to the start of class.
**Actors Connection classes and programming are for ADULTS (18+). With permission, some teens (14+) are allowed to take adult programming. To inquire about getting permission, please send an email to: info@actorsconnection.com**
**No recording of any kind is permitted by participants during class.**
**Please keep in mind that all programs at Actors Connection are for educational and professional development purposes. Participating in any class or event is not a promise of employment.**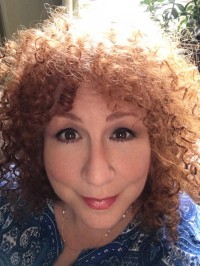 Pamela Kramer
Pamela Kramer, Casting Director & Producer, has been in the business for over 25 years and is the owner of Bradley Baron. Pamela casts for film and television as well as hundreds of commercials, industrials, and voice-overs.

Known for casting Comedy Central's hit TV series Strangers with Candy, Pamela's recent credits include: the features Torture Chamber (directed by Dante Tomaselli), The Unborn, Tomato Limbo as well as several award-winning shorts Charred, The Orchard, Always Have Paris, and Alien Contact. She also recently cast the TV pilot Click Next to Continue which has won over 22 awards.
Currently, she's in preproduction for the TV pilot My Roommates a Goddess.

She's cast several television pilots for VH1, MTV, History Channel and numerous national and regional commercials.

: Mercedes, Clariol, Microsoft, Nokia, Merck, Sanofi, ADP, Pfizer, Pepsi, Kraft, Genentech, Prudential, MasterCard, Panasonic, FootLocker, Phillip Electric, NY Life, Sears, Mars, and many more.
: US ARMY, Mercedes, Homeland Security, Tailgate 48 on the Big 10 Network.

Pamela is the Executive Producer of a Paranormal Drama webseries, "Absent Witness". Based on the real life of Psychic Medium Karl Petry, who has worked with the police, government and private sector.

She's been interviewed on SirusXM radio with Jose Mangin, Horror Talk Magazine, Horror Radio, Hamilton Radio, Backstage & a podcast for the Actors Connection on the discussion of horror, Live Radio Show, FRANS WORLD at Kensico Damn, & The Neil Hanley Show with over 2 million listeners.

Entering into the 11th year, Pamela teaches a Horror film class, "Dying for the Camera". The only class of it's kind in the country. Her students and former students have gone on to land roles on mainstream television and films including: Orange is the New Black, White Collar, Gotham, Blue Bloods, FBI, The Blacklist, The Mysteries of Laura, The Following, Daredevil, The Purge and more, using the skills they learned in "Dying for the Camera".
Meets
| | |
| --- | --- |
| Friday, May 7, 2021 | 7:00 pm |
| Friday, May 14, 2021 | 7:00 pm |
| Friday, May 21, 2021 | 7:00 pm |
The following disclaimer is provided specifically at the request of and in accordance with SAG/AFTRA: Seminars or classes are for educational purposes only and will not secure or provide opportunity for employment in the field or representation by an agent or casting director.