HANDS UP! Online TV Puppeteering 4 Week Class with Paul Liberti, Professional Puppeteer/Jim Henson Muppets and Professional Actor
Wednesday, April 21, 2021, 1pm ET / 10am PT
This event is in the past.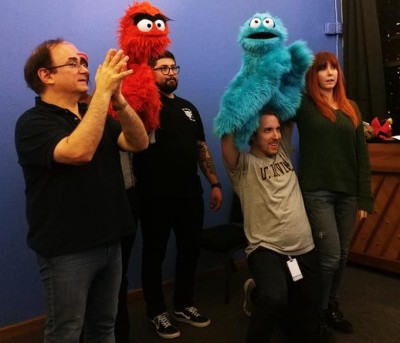 Here's your chance to work with a former Muppet Performer!

4 weeks of solid stamina building exercises for TV On-Camera Puppeteer training. You'll work with Paul to learn progressive puppet fundamentals allowing you to be able to communicate your acting/performing/emotions clearly to your audience through TV puppet performance.
Weekly exercises that explore the techniques of this magical and exciting business from the beginning - From the simplest of exercises to the very complex - to gain the skills needed to advance to a professional level.
- Practice proper puppet (Muppet style) lip-sync techniques
- Learn how to use a 'non-flipped' monitor
- Learn puppet on camera choreography techniques!
You'll also learn secrets and tips each week - to bring you up to speed as a professional puppeteer. You will also re-create some of the Muppets most memorable sketches in class i.e. Java, Mahna Mahna, I Feel Pretty - so that you can actually get inside the movement and learn the camera secrets explored in each.
Once you register, you will need to purchase at least one puppet to use for your classes with Paul. Please allow 4-6 weeks for delivery.

Paul highly recommends this puppet: Brown Sugar - hand puppet, muppet style
You want to order it it with ARMS AND RODS.
It is a great puppet because the mouth is very flexible.

Brown Sugar - hand puppet, muppet style: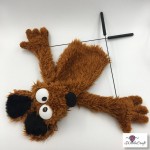 Limited to 14 students
TESTIMONIALS:
Hi Paul, Thank you again for covering the physical and vocal placement exercises in your class. I had the good fortune of working on a TV show doing ADR on Tuesday. We had a number of supernatural characters as well as a fair amount of screaming in the episode. I remember how you helped us to engage our diaphragm voice and keep a relaxed throat when we talked about vocally stressful work. I'm happy to report that it made an incredible difference. On my way home from the session, I felt the fatigue in the right places! It was more intense than my Monday night dance class as far as my mid-section was concerned, but I felt relief knowing that meant I had done the right thing. Hope you had a wonderful time here in Los Angeles. It was a blessing to learn from you!
- Diana Lansleen - Los Angeles - SAG/AFTRA
"What a seismic experience these two days - thank you, so much. The earth is not in the same place where it was before the workshop! Despite the hard work ahead, you got us all pointed in the right direction by ironically having us say, 'This is so simple'."
- David Swedloff - Miami
Hi, Paul! I wanted to share, if I may, that I was recording a VO last night for an A.I. tech product used w/ the US Open and I was thinking of how my long-ago vision is being realized & I started giggling - and as I was recording, I was literally saying my now favorite Paul-isms: "I love this" "this is so fun!" "this is so easy" and of course- shrugging- and for someone who used to have panic attacks when I used my voice- this is the biggest & most exciting shift (so far) of my life!
Thank you for doing what you're guided to do and for being so encouraging to all of us to continue to follow our instincts, continue to Trust ourselves, and to continue to remind ourselves that we ALL have the power to make our own dreams come true! Thank you, Paul!!
- Jessie Nelson NYC
Avenue Q... You were the show out of all the auditions in New York that Aaron Rothbart and I picked as my first audition when I moved. I didn't necessarily slam it out of the park the first time but once I saw the show for the first time, I had that moment "this is the show I'm supposed to do!". I found a fantastic private puppetry instructor Paul Liberti who helped me train for my next audition. This next time I was ready and knew the show. And after many callbacks and the unforgettable puppet school, my journey with Avenue Q began. This show taught me a new skill and touched my heart in so many ways. I laughed, I cried and met such a wonderful group of people. Thank you Avenue Q for all the fond memories! I hope our paths meet again.
- Michelle Lane - Los Angeles
In a word, Paul is amazing. He is not just a VO coach but also an acting coach, a voice coach, and a kind of life coach. Teaching his students that they are enough and what they bring to the world of VO is both unique and necessary. I've taken several classes of his ranging from Animation to Commercial technique to accent work. I've learned something new about VO and myself in all of them and consider myself lucky to have such a great opportunity.
- Jason Arold NYC
If you are looking for someone who truly lives his passion, Paul Liberti is your man. Not only is he an absurdly talented voice artist, he takes such joy in sharing his wealth of knowledge with others. He will make you feel like you can achieve anything, while giving you specific tricks and tips to help you create your own arsenal of characters. And he will do it all leading with love. If he's doing a workshop near you, run, don't walk. You won't regret it.
-Sue Berch NYC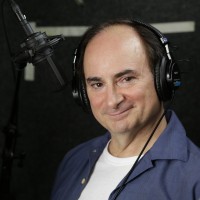 Paul Liberti
Paul Liberti currently teaches competitive classes in Los Angeles and NYC and Nationally for SAG/AFTRA Foundation in independently in Commercial VO, Audio Book Narration, Video Game Character work and Animation. He also teaches Accents for Actors - for Animation, Voice Actors, Film Actors, Broadway and London's West End Theater, and Regional Theater with recent shows like Disney's Frozen, USA Network - Falling Water, The National Theater's - One Night in Miami, Greater Tuna, Anastasia, My Fair Lady, Brigadoon.
Paul also teaches annually to graduating University students from across the nation - Memphis, Western Michigan University, Oakland University and many others.
Paul has booked hundreds of voiceover spots and animated series including Pokémon, Blue's Clues, Noggin's, Pinky Dinky Doo, Saturday Night Live Cartoons and Sesame Street.
He is currently the voice of Curious George & the Man in the Yellow Hat www.curiousgeorge.com. He has narrated for Scholastic, Nickelodeon, Tavoli Entertainment and the Audie Award winning series Goosebumps by R.L Stine. Mr. Liberti has also performed on Broadway, Broadway tours as well as film and TV, including The Daily Show, SNL TV's Funhouse, Showtime's Cartoon President, PBS, Nickelodeon, Showtime and more.

Meets
| | |
| --- | --- |
| Wednesday, April 21, 2021 | 1:00 pm |
| Wednesday, April 28, 2021 | 1:00 pm |
| Wednesday, May 5, 2021 | 1:00 pm |
| Wednesday, May 12, 2021 | 1:00 pm |
The following disclaimer is provided specifically at the request of and in accordance with SAG/AFTRA: Seminars or classes are for educational purposes only and will not secure or provide opportunity for employment in the field or representation by an agent or casting director.