The ORIGINAL VO GYM - 4 Week ONLINE V/O Class with Maggie Phillips, Professional Voice Actor/Coach and Ed Batchelor, Voice Over Agent, Arcieri & Associates
Saturday, April 10, 2021, 11am ET / 8am PT
This event is in the past.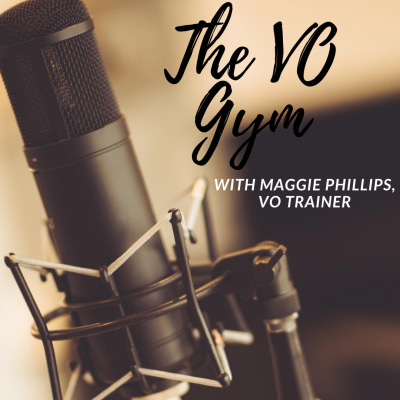 Good acting is good acting, whether it's on a stage, in front of a camera, or behind a mic. Advertisers are not looking for a voice, they're looking for a person. The breakdown of a casting session repeatedly says "a regular person, casual, non-announce, no sell". Your job is to bring that regular person to the mic.
In these 4 sessions, our goal is to discover YOUR VOICE. Your voice as a mom or dad, a teacher, a truck driver, an employee, a friend... You will explore your instrument through various kinds of current copy, discovering and expanding your range as you work. And you will be coached according to your needs. Every actor, every voice is unique. You will get the individual attention you deserve as well as work on the techniques needed to pursue a voice-over career.
Major emphasis is placed on script analysis. You will be trained to view the black and white words as a goldmine to explore on your way to delivering reads that are not only professional, but highly considerate of the buyers intentions. Individual vocal problems are addressed, such as glottal attacks, throat or mouth tensions, or breathing issues.
You will work at the mic at every class. And the learning that happens as you listen to your peers is invaluable--you get to hear what works and what doesn't.

In your 4th class, a top VO agent will join to give their insight and feedback on the business and your work.
Limited to 12 actors.

This class is for adults and teens (15+).

TESTIMONIALS:
"Maggie Phillips is a rare find. An experienced actor and teacher with a wealth of knowledge and a wonderful touch with her students. There was no BS but also no judgement; the guidance and practical knowledge I took from this class was incredibly valuable. I would highly recommend Maggie to those new to the voiceover world as well as those with experience who want to sharpen their skills." -Gene Bloch
"Wanted to offer the highest possible praise for Maggie Philips' VO course. Her approach was refreshingly simple and no-nonsense, and I learned more in these four weeks than I had from months with other coaches. I'd definitely recommend her to others." -Ajai Raj
"Maggie Phillips is all around amazing. She teaches a true acting class, that just happens to be geared for the mic. Maggie provides you with all the necessary tools to prepare you for your audition - from script analysis and technique to booth etiquette to character development. Nothing is left to the unknown. Maggie is a wealth of knowledge and experience and she truly invests in her students. Additionally, as a working actor in the industry, she is fully in the know with current industry standards. I have learned and gained so much from her classes and whole-heartedly recommend her class to everyone from the V/O novice to the working actor looking to fine tune their craft! She is a rare find!" -Micki Weiner
"With Maggie's years of experience as an actor, educator and voice-over artist, I approach copy and the voice-over world in an entirely new way. Her subtle but skilled direction has given me more revelatory moments than I can recall. She has something to offer everyone; from the most seasoned professional to the curious newcomer. I would enthusiastically recommend Maggie Phillips' "Acting at the Mic" class without hesitation." -Andy Wagener
"After being absent from voiceover work for many years, I feel lucky to have found Maggie Phillips. She teaches with a velvet glove. She makes voice acting accessible and fun!" -Suzi Nauser
"Maggie created an environment for learning. Comfortable and non judgmental. Her insightful suggestions brought out our best work. She has lots of patience and a great sense of humor."
"She is realistic and has tons of experience. The class is motivational, fun and got so much information in every session, not only for VO but for acting anywhere! LOVED IT" -Wendy Lechuga

Please update your headshot and fill out the MY INFO section of your AC account upon registration.

Arrive at least 10 MINUTES before your event is slated to start. Your host will give important information about the event at this time.

Instructions and the ZOOM link for access to this online event will be emailed to you in advance. If you have not received the link by 12pm (EST) the day-of the event, please reach out to registration@actorsconnection.com at least one hour PRIOR to the start of class.
**Actors Connection classes and programming are for ADULTS (18+). With permission, some teens (14+) are allowed to take adult programming. To inquire about getting permission, please send an email to: info@actorsconnection.com**
**No recording of any kind is permitted by participants during class.**
**Please keep in mind that all programs at Actors Connection are for educational and professional development purposes. Participating in any class or event is not a promise of employment.**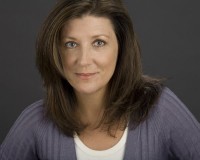 Maggie Phillips
Maggie Phillips has been a working union actor and teacher for over three decades. A 15-year stage career at some of the top LORT regional houses, she has had the opportunity to perform many of Shakespeare's ladies, Tennessee Williams' heroines, and a Eugene O'Neill victim. On the other end of the spectrum, her experience in contemporary theater is vast, both comedy and drama, and she has had the great good fortune to originate several roles in new plays. In front of a camera, Maggie created the role of Marian on "The Guiding Light", and starred in the Indie film "Aquarium" which won an Honorable Mention at this January's Sundance Film Festival and played at Brooklyn Academy of Music. As a voice-over artist, she has been heard on scores of commercials for everything from retail to pharmaceuticals to automobiles to cosmetics. As a narrator, Maggie has worked for many clients, including The Discovery Channel, The History Channel, The Learning Channel, and Court TV. Promo clients include Lifetime, A&E, RLTV, "Live with Kelly", "The View", and "General Hospital". She is the founder of the original V/O Gym.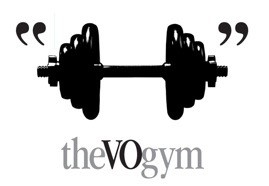 Ed Batchelor
Ed Batchelor is a voiceover agent with over a decade of experience in the voiceover industry. He started his career as an assistant in the commercial voiceover and promo department at Paradigm and later promoted to commercial voiceover agent. He has most recently booked clients on national TV and radio spots for Nissan, Milk-Bone, Flonase, Ikea, Chick-fil-A, Marshall's, and Cigna to name just a few. Ed is currently a voiceover agent at Arcieri and Associates.
Meets
| | |
| --- | --- |
| Saturday, April 10, 2021 | 11:00 am |
| Saturday, April 17, 2021 | 11:00 am |
| Saturday, April 24, 2021 | 11:00 am |
| Saturday, May 1, 2021 | 11:00 am |
The following disclaimer is provided specifically at the request of and in accordance with SAG/AFTRA: Seminars or classes are for educational purposes only and will not secure or provide opportunity for employment in the field or representation by an agent or casting director.