5 Week ONLINE ADVANCED VoiceOver Tune Up - For the Working Voice Actor! with V/O Pro Paul Liberti
Tuesday, March 16, 2021, 6:30pm ET / 3:30pm PT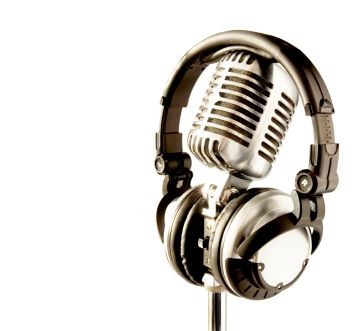 6:30pm - 10pm. Skills, techniques, insiders secrets for the working contemporary commercial voice-over actor - plus the opportunity to learn from and showcase to top NY V/O agent!
There are six key skills that every voice actor must learn for current commercial voice-over. If your voice over technique needs an update or you just want to learn some new skills as a voice actor this is the class you have been looking for.
Paul Liberti has helped hundreds of voice actors become better at tapping into themselves and moving them into the next level of their careers. Many coaches have even studied with Paul to keep themselves current.
Over this 5 Week Online ADVANCED course, you will learn:
- To Manipulate the Three Kinds of Energies in copy
- Voice Placement
- How to handle wry/dry reads
- Constriction/Release
- Breathing and slating techniques
- How to record Doubles even without the other actor there and more.
Paul will even evaluate your current demo and find out what is or is not working for you.
You will also receive an important e-workbook for use in and after this class.
In your final class, you'll have to opportunity to showcase to a top NY V/O agent!
Here is what Voice Actors are saying about Paul Liberti:
"Paul is a gifted instructor, personable and delightful." -Trish Jones
"Paul is a genius. So kind, talented, generous and an excellent teacher! Just brilliant. Always made me feel special and that I could really do this." -Gina Amsellem
"Paul's amazing! Super positive, high energy and such a fun teacher. He definitely knows what he's talking about." -Vanessa Moyer
"Paul is an excellent teacher. Very unique and not like others." -Larry Dunn
"Paul might be one of the best ever!" -Bek Markas
"Paul covers a wide variety of techniques and has a very supportive, empowering, engaging and motivating teaching style." -Michael Amendola
"I love Paul and am taking all his classes, next up character animation! -Diana Leblanc
"Paul is truly passionate - he cares so deeply about each of his students and really empowers them to succeed in their own way." -Katie Whetsell
"Loved it! Worth repeating!" -Kim Mesiti
"Paul is a terrific teacher. He pushes and critiques from a positive place. He brings out the best in you." -Matthew Ulnick
"I'm addicted to Paul and his classes. He's an extraordinary person and teacher. Extremely knowledgeable, kind, perceptive, and humorous. He's full of helpful advice and tricks of the trade. With his guidance and nurturing, I know I have grown." -MaryBeth Alter
"Paul really knows his stuff. I loved learning off the other actors, and all the tips and tricks Paul gave were so helpful." -Kristen Sullivan
"I learn something new with every class I take with Paul. He is completely brilliant! His heart is as big as his talent." -Frank Falzon
"Hey Paul, Hope all is well in your world. I just wanted to give you an update. Jason Sasportas contacted me today to set up a meeting to discuss representation. Eeeee! We're meeting Monday. Thank you, thank you, thank you for the class and intro! I'll let you know how it goes." -Alissa Z.
"I just booked my highest paying voiceover ever! This is the seventh voiceover I've booked this year! I can't thank you guys enough for everything you've done to help me become more successful. I feel so confident in the booth now, no matter what the copy. You're really the best. This one voiceover pays for all of the classes I took at Actors Connection. IT WAS SO WORTH IT!?" -Sri
"Thank you again for conducting an informative, useful and focused class. I vividly remember in the first session of this course you said to me "Hope you don't get bored." I laughed and said "Not a chance!" Well, my initial assessment was correct. I wasn't bored with a single aspect of this course. Not only that, you elevated my voiceover skills tremendously. And I always appreciated your persistence pushing me to always move forward to a better place with my voiceover work. And I always appreciated your never giving up on me, or any other student, who had an off read during the class. I look forward to taking more classes with you in the future. One suggestion: In the web page description for this class, you should insert the following disclaimer: "Unlike some workshops where you sit back and let the instructor's data wash over you, in this class, you will be busy working from the time you sit down to the time you leave. Do not register for this class expecting passive meditation on theoretical concepts. This is an effort-driven course with you doing the efforting." -Bob Makarowsk
"I wanted to take a moment to thank you! for what has been hands down one of the best classes I have ever taken. The class was also one of the hardest I've had but it also pushed me further than any class has before. I learned a lot in your class and a lot of that was more about myself than anything else. Thank you for creating a class that was so nurturing. I really appreciate you pushing us to get out of our own way; I'm doing a so much better in all of my auditions because of this class!" Thank you again!!! -Kate S.
"Hi Paul! You are amazing! You are a.five star voice coach!!! Incredible! Thank you for a fascinating and educational experience! I'm so grateful to and thankful for you!" -Laura
"Paul, A heartfelt thank you. . . for the excellence of your teaching, generosity of spirit and on top of all that, for calling me in today to read for Cathy the Castle. I am so grateful for the fact that you, whom I respect so completely, acknowledged who I really am and can BE as a VO artist by giving me a chance to do what I love to do most. You have no idea how much that meant to me." -Shira
"Just wanted to say a big "THX U" to you for all you taught me in your V/O classes. The V/O I did today I felt pleased that I'd given them what they asked for, that I didn't require a lot of redirection and when they asked for multiple takes, I was able to fulfill this request. And, I owe it all to your amazing classes that gave me the skills needed to be a successful V/O artist! I feel prepared with a skill set that will help me succeed and shine. And, I booked another that I will voice in upcoming weeks! My deepest gratitude!" -Jo Young
Please update your headshot and fill out the MY INFO section of your AC account upon registration.

Arrive at least 10 MINUTES before your event is slated to start. Your host will give important information about the event at this time.

Instructions and the ZOOM link for access to this online event will be emailed to you in advance. If you have not received the link by 12pm (EST) the day-of the event, please reach out to registration@actorsconnection.com at least one hour PRIOR to the start of class.
**Actors Connection classes and programming are for ADULTS (18+). With permission, some teens (14+) are allowed to take adult programming. To inquire about getting permission, please send an email to: info@actorsconnection.com**
**No recording of any kind is permitted by participants during class.**
**Please keep in mind that all programs at Actors Connection are for educational and professional development purposes. Participating in any class or event is not a promise of employment.**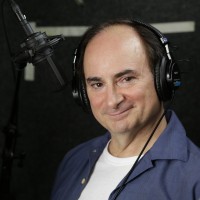 Paul Liberti
Paul Liberti currently teaches competitive classes in Los Angeles and NYC and Nationally for SAG/AFTRA Foundation in independently in Commercial VO, Audio Book Narration, Video Game Character work and Animation. He also teaches Accents for Actors - for Animation, Voice Actors, Film Actors, Broadway and London's West End Theater, and Regional Theater with recent shows like Disney's Frozen, USA Network - Falling Water, The National Theater's - One Night in Miami, Greater Tuna, Anastasia, My Fair Lady, Brigadoon.
Paul also teaches annually to graduating University students from across the nation - Memphis, Western Michigan University, Oakland University and many others.
Paul has booked hundreds of voiceover spots and animated series including Pokémon, Blue's Clues, Noggin's, Pinky Dinky Doo, Saturday Night Live Cartoons and Sesame Street.
He is currently the voice of Curious George & the Man in the Yellow Hat www.curiousgeorge.com. He has narrated for Scholastic, Nickelodeon, Tavoli Entertainment and the Audie Award winning series Goosebumps by R.L Stine. Mr. Liberti has also performed on Broadway, Broadway tours as well as film and TV, including The Daily Show, SNL TV's Funhouse, Showtime's Cartoon President, PBS, Nickelodeon, Showtime and more.

Meets
| | |
| --- | --- |
| Tuesday, March 16, 2021 | 6:30 pm |
| Tuesday, March 23, 2021 | 6:30 pm |
| Tuesday, March 30, 2021 | 6:30 pm |
| Tuesday, April 6, 2021 | 6:30 pm |
| Tuesday, April 13, 2021 | 6:30 pm |
The following disclaimer is provided specifically at the request of and in accordance with SAG/AFTRA: Seminars or classes are for educational purposes only and will not secure or provide opportunity for employment in the field or representation by an agent or casting director.