Online SEMINAR with PAMELA S. KRAMER, Casting Director/Producer/Owner, Bradley Baron Casting
Q&A/Sides with a Reader ONE on ONE
Thursday, February 25, 2021, 7pm ET / 4pm PT
This event is in the past.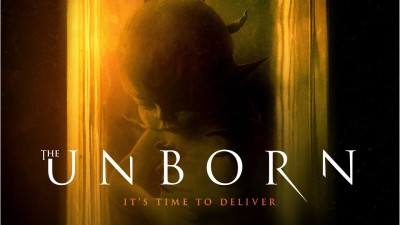 Pamela S. Kramer, Casting Director & Producer has been in the business for over 25 years. She casts for film and television as well as hundreds of commercials, industrials, and voice-overs.
After a Q&A she'll see Sides with a Reader ONE on ONE
For this seminar, bring in a scene of choice that you feel best showcases your strengths as an actor. You can select a scene from the General Sides database (link located in your Actors Connection account upon registration), OR bring in your own 2-3 page scene.
Please email jess@actorsconnection.com your scene choice AS AN ATTACHMENT (file should be labeled YourName_CHARACTER)
Please update your headshot and fill out the MY INFO section of your AC account upon registration.

Arrive at least 10 MINUTES before your event is slated to start. Your host will give important information about the event at this time.

Instructions and the ZOOM link for access to this online event will be emailed to you in advance. If you have not received the link by 12pm (EST) the day-of the event, please reach out to registration@actorsconnection.com at least one hour PRIOR to the start of class.
**Actors Connection classes and programming are for ADULTS (18+). With permission, some teens (14+) are allowed to take adult programming. To inquire about getting permission, please send an email to: info@actorsconnection.com**
**No recording of any kind is permitted by participants during class.**
**Please keep in mind that all programs at Actors Connection are for educational and professional development purposes. Participating in any class or event is not a promise of employment.**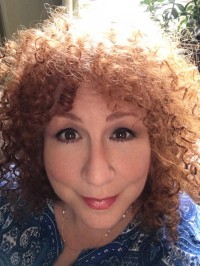 Pamela Kramer
With over 4000 days on set, Pamela casts for film and television, as well as hundreds of commercials, industrials, and voice-overs.
Pamela Just completed the Sci-Fi PILOT "CLICK TO CONTINUE" as well as the feature film "THE UNBORN".
Her previous film casting includes: The Basement, Psycho Sisters, A taste for flesh & blood, Ghoul School, Return to Providence (Syfy), Suspension of Disbelief (Dark comedy), Dante Tomaselli's, Torture Chamber (horror), Tomato Limbo (romantic comedy) with Artie Pasqual & Tisa Tinsman, Devouring Venus (Drama), and Creepy Clowns (horror). She's also cast several award-winning shorts: Charred, The Orchard, Alien Invasion, Always Have Paris, Family Reunion, Who Shot Ape Lincoln? and The Forgotten.
Other films Pamela has placed talent:
The Last Request w/Danny Aiello, Beneath, The Family Way w/ Catherine Corcoran, Beauty School, Blood Bullets and Buffoons, Animal Room w/Neil Patrick Harris, BPM (Beats per Minute), Clean Break and Sticks.
In Pre-Production: "Hannah, Can you hear me?" - Casting & Co-Producer (Drama), Story is based on Charlie Chaplin's mother.
In Pre-Production: Docudrama -"Lucky Jack" with Kevin Kline - Casting Director, Click Next to Continue-Casting Director & Co-Producer (Syfy television show) & The Family Way-Horror film-Casting Director.
Pamela is the Executive Producer of a Paranormal Drama television show, "Absent Witness". Based on the real life events of Psychic Medium & Remote Viewer, Karl Petry, who works along side the police, government and private sector.
Other credits include: US ARMY, Mercedes, Tailgate 48 on the Big 10 Network. A sample of commercial clients include: Homeland Security, Altria, Clairol, Microsoft, Nokia, Merck, Sanofi, ADP, Pfizer, Pepsi, Kraft, Genentech, Pet Smart, Prudential, Verizon, AT&T, Citibank, American Express, Master Card, Panasonic, Samsung, Phillips Electronics, FootLocker, Hess, Sears, Mars, and many more. Including several television pilots for VH1, MTV, History Channel and integrated commercial campaign for Chubb, numerous national and regional commercials as well as 30 episodes of Comedy Central's hit TV series "Strangers with Candy" with Stephen Colbert & Amy Sadaris.
Radio interview's on sirusXM radio with: Jose Mangin, Live Radio Show, FRANS WORLD at Kensico Damn, Horror Talk Magazine, Jay Kay's Horror Happening Radio (listener's in 87 countries), Neil Haley Show (with over 1.5 million listeners), Hamilton Radio, Backstage & a pod-cast on the Actors Connection on the discussion of horror.
Resent Articles: "Get Your Scare On" with Jackie Sonnenberg, Bergen Record, (Entertainment section.), BackStage (Trade) Horror Talk, The Kearney Observer & The Star Ledger.
Pamela teaches a Horror/How to die for the camera intensive - the only class of it's kind in the country. Her students and former students have gone on to land roles on mainstream television and films such as: Orange Is The New Black, White Collar, Gotham, Blue Bloods, The Mysteries of Laura, The Deuce, The Following, Daredevil, The Purge and more using the skills they learned in "Dying for the Camera.
One of the many things people find interesting about Pamela is that she is also a gifted "Energetic Body Healer" and "Clairvoyant-Medium." She brings both worlds together with ease. Her intuitive insight is sought after by entertainment & corporate professionals and privately.
Meets
| | |
| --- | --- |
| Thursday, February 25, 2021 | 7:00 pm |
The following disclaimer is provided specifically at the request of and in accordance with SAG/AFTRA: Seminars or classes are for educational purposes only and will not secure or provide opportunity for employment in the field or representation by an agent or casting director.