PITCH PERFECT: FROM PITCH TO PRODUCTION - "How To Self Produce Content and Get Funded" - 6 Week ONLINE Class with Jamie Monahan, Filmmaker, Director, Producer
Tuesday, February 2, 2021, 6:30pm ET / 3:30pm PT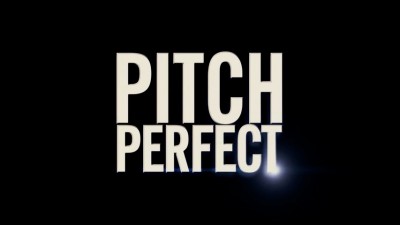 You've written a pilot, a feature, a musical, a play now what?
From producing Off Broadway to meeting with network executives in LA, award nominated filmmaker, director, producer and actress Jamie Monahan has learned some valuable information about the art of pitching.
Here's what students will learn during the six weeks:
-How to write a log line for your idea.
-How to perfect your elevator pitch.
-How to prepare for a pitch meeting.
-Who to pitch to.
-Pitching do's and don'ts.
-How to protect your idea.
-How to get a pitch meeting.
-What buyers are looking for.
-Learn what materials you will need to set your pitch apart.
-Learn how to make a Pitch Deck/Show Bible.
Your final class you'll have the unique opportunity to pitch your project to producers in the industry and you'll have the confidence and materials to do it! We'll give you feedback on your pitch that'll set you up for success for future pitch meetings."
Past panelists for the final class have included: Ken Davenport, Naomi McDougall Jones, Edward Hambleton, Liz Ortiz, Katie Gamelli, Thomas Green, Joanna Pickering, Emily Bennett, Robin Rose Singer, Misha Calvert, Scott Monahan and Madison Calicchia.
TESTIMONIALS:
"I think the most wonderful part of this class is that Jamie makes this work accessible, to people who would otherwise find the work daunting. Her talent as a multihyphenate gives her a well rounded knowledge base that any creative looking to develop their work into fruition would benefit from. Just amazing!"
- Alexis Di Gregorio
Actor | Writer
"Jamie's class and guidance gave me the perfect road map to making the pitch I'd been trying to craft for months on my own to no avail. Not only did I walk out with a killer pitch deck, but also a really solid pitch that I can now give anywhere, anytime, with confidence. It's an in-person masterclass!"
- Julia Cavanaugh
Actor | Writer
"I really appreciated this entire process! It felt accessible but also in the end required me to hold myself accountable and I think I learned a super important lesson- that the most important thing I can do is work hard, figure out a way get in the door and then be PREPARED! I was so afraid taking this class that I would discover I had no idea what I was doing and that I was entirely in-equipped to do this- but in reality I feel like I learned what the current standards and expectations are when pitching a project, gained the tools to meet those expectations and learned that I DO have what it takes."
- Kierna Conner
Actor | Writer
"Jamie Monahan's Pitch Perfect seminar is a valuable investment, a rare, safe and welcoming space to learn how to express your ideas to the people who make decisions. She has her finger on the pulse of what gets the results that grow from a meeting in a room."
- Stephen Love
Actor | Writer | Producer

"I learned so much from Jamie's class and really feel equipped to take the next steps with my work, not just technically, but emotionally as well. The knowledge and experience she passed down in the class was invaluable and her positivity and support was an inspiration. If they offer this class again, get. on. it!"
- Liza Poor
Actor | Writer
"Thank you so much for all that you have taught me in this class. I literally knew nothing! I wrote a script and had absolutely no idea of what the next step was supposed be. I now am able to talk about my show in a selling and professional way."
- Shareis Sydnie
Actor | Writer
"Actors are often told to create their own content. If you've already written something and want to take things to the next level, Jamie Monahan's Pitch Perfect class will show there are many paths to take, and how to knock on the doors of opportunity. She brought out creativity in each one of us."
- Kenan Wei
Actor | Writer
"THIS CLASS TOOK MY PROJECT FROM GOOD TO GREAT, IT HAS HELPED SHARPEN MY PITCH AND I'M NOW PREPARED TO MEET WITH NETWORK EXECUTIVES AND KNOW EXACTLY HOW TO ARTICULATE MY VISION. ANYONE WITH AN IDEA THEY TRULY WANT TO GET OUT THERE SHOULD TAKE THIS CLASS."
-Anthony E. Williams 'Award Winning Filmmaker'
"I only give testimonials when something is worth it and this class most definitely is. The six weeks went by so fast unfortunately but in that time the knowledge I gained and the tips (and hacks) I learned are priceless. Jamie is truly passionate about what she teaches and it shows. Such valuable information I've gained.
I'm forever grateful."
-Antino Crowley-Kamenwati
ACTOR, WRITER, PRODUCER

Students need to be prepared to "pitch" on day 1. We are looking for Film/TV and some Musical Theater/Theater.
This will be a great way to see where you are and how to specifically tailor the class to each project/person.
Please update your headshot and fill out the MY INFO section of your AC account upon registration.

Arrive at least 10 MINUTES before your event is slated to start. Your host will give important information about the event at this time.

Instructions and the ZOOM link for access to this online event will be emailed to you in advance. If you have not received the link by 12pm (EST) the day-of the event, please reach out to registration@actorsconnection.com at least one hour PRIOR to the start of class.
**Actors Connection classes and programming are for ADULTS (18+). With permission, some teens (14+) are allowed to take adult programming. To inquire about getting permission, please send an email to: info@actorsconnection.com**
**No recording of any kind is permitted by participants during class.**
**Please keep in mind that all programs at Actors Connection are for educational and professional development purposes. Participating in any class or event is not a promise of employment.**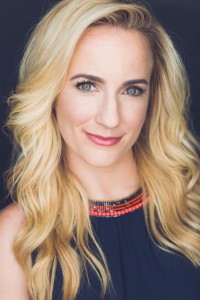 Jamie Monahan
Jamie Monahan is an award winning filmmaker, director, producer and actress.

She produced and directed ALMOST MAINE at The Shell Theater and produced SWINGTIME CANTEEN (Off Broadway) at Cherry Lane Theatre. Jamie produced and directed the award nominated short THE WISHING TREE, and assistant directed the award nominated short ANATOMY OF AN ORCHID. Fall 2017 she produced and cast the proof of concept for ASTRAL (greenlit by Adaptive Studios) and FLAT EARTH (Sundance New Voices Lab Finalist). Summer 2018 she executive produced TRIAD, and produced BELOW THE BELT. She executive produced, wrote, directed, and starred in LUCID (nominated for Best Pilot at the 2019 NYC Web Fest), a new original sci-fi series.

Her latest project LEGACY is a finalist for the Sundance 2020 Episodic Makers Lab.
Meets
| | |
| --- | --- |
| Tuesday, February 2, 2021 | 6:30 pm |
| Tuesday, February 9, 2021 | 6:30 pm |
| Tuesday, February 16, 2021 | 6:30 pm |
| Tuesday, February 23, 2021 | 6:30 pm |
| Tuesday, March 2, 2021 | 6:30 pm |
| Tuesday, March 9, 2021 | 6:30 pm |
The following disclaimer is provided specifically at the request of and in accordance with SAG/AFTRA: Seminars or classes are for educational purposes only and will not secure or provide opportunity for employment in the field or representation by an agent or casting director.