ONLINE DYING FOR THE CAMERA- 4 Week On-Camera Class with Pamela S. Kramer, Casting Director/Producer PLUS FINAL Showcase to 3 Industry Guests!
Tuesday, June 9, 2020, 7pm ET / 4pm PT
This event is in the past.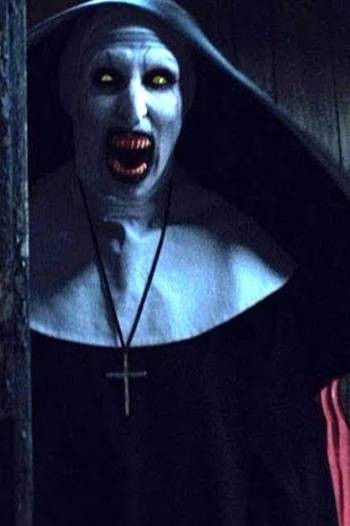 Did you know that Horror films are one of the most popular film genres being shot and produced today? Audiences flock to see them whether low budget or full Hollywood productions. Many of today's stars like Johnny Depp (A Nightmare on Elm Street) and Jamie Lee Curtis (Halloween) got their start in films that have led to HUGE Hollywood careers.
Now, here's your chance to explore working in this thrilling industry with one of NY's top casting directors, teaching YOU the skills necessary to break into this very exciting area of the business!
In your first class, you'll be cast into a cold B movie horror scene with another actor and working with Pamela on-camera. She'll work with each couple in a audition scenario, giving adjustments, feedback, suggestions and constructive criticism which will impact your approach toward audition material immediately.
For your following classes, you'll be emailed scenes to prepare in advance for each class. Each week you'll explore on-camera the various areas of horror, thrillers and chillers including low budget horror films (Paranormal Activity, Torture Chamber, The Blair Witch Project), Monster movies (Dracula, Hellraiser, The Evil Dead, The Mist, Tremors), Chillers (The Exorcist, Amityville Horror), Psychological Thrillers (Silence of the Lambs, Dressed to Kill, Christine), modern day Horror films (The Ruins, The Skeleton Key, Paranormal Activity, The Descent, Saw, Hostel) and Sci-Fi Horror (I am Legend, Aliens, Signs, The Thing, Resident Evil, Event Horizon, War of the Worlds).
Pamela will also cover ways to get started without an agent and how to make connections from trade shows to producers to writers.
Class is limited to 14 actors
**Instructions and the ZOOM link for access to this online event will be emailed to you in advance. If you have not received the link by 12pm (EST) the day-of the event, please reach out to registration@actorsconnection.com at least one hour PRIOR to the start of class.
Class Success Stories:
Alan R.Rodriguez was picked up by Bohemia and SIGNED to AboutFace! Since taking the Horror class, he's landed 5 co-starring roles on Law & Order: SVU, Blue Bloods, White Collar, The Michael J.Fox Show & Orange is the New Black.
Heather Drew is now listed as one of Horror Societies Deadly Beauties; Scream Queen Rising new STARS!! Diana Budur is FREELANCING with AboutFace from meeting Jenevieve Brewer, Agent in the showcase night. Michael Chmiel, Katherine Elliot, Kristin Muri, Adam Lindo, Heather Drew, Cortney Powell & Taylor Cohen all have roles in the upcoming paranormal drama, "Absent Witness" from meeting Pamela Kramer!

TESTIMONIALS:

"This was quite simply the best class I've ever taken at AC, or at any of this type of institution. Pamela's class is freeing, joyous and inspiring." -Eric Michael Gillett
"Hi Pam, it's Tuesday and I feel like turning into a werewolf, but there's nowhere to go. Miss you and the class. Had a great time and look forward to doing it again." -Brian Tracey
"I just wanted to send you a note to tell you how brilliant I think your class is and how marvelous you are as a teacher. As a voice teacher and acting instructor myself, I respect and admire those people in the profession who bring such depth of knowledge accompanied by a sense of both daring and fun to the room. Truly, I've studied with some marvelous teachers since I graduated from Jurassic High (LOL!), but you are, by far, the most inspiring. You've given me such pleasure in the work this past few weeks and I have been raving to every student who comes through my room about both you and the class. And, this I promise, I will return, if not in April, then the next time after that!" -Eric Michael Gillett, Broadway and TV actor
"Pamela is awesome, funny and honest. She made the class really fun." -Kassandra Rossy
"It was absolutely amazing to meet and work with Pamela and Heather." -Cozmo Costello
"I'd take this class again!" -Melanie Vaughan
"Pamela, I haven't had that much fun all week! I appreciate the diversity of the class in its entirety. You make me feel safe and at ease to take acting risk. You and Heather are just all kinds of awesome. Thanks for a wonderful first class." -Darlene Dues
"Loved that I was able to get out of my comfort zone. Scary movies have been my worst fear and I believe I've conquered that fear! Thanks, Pamela." -Taylor Jackson
"Pamela is a gem. She is caring, kind, sympathetic, understanding and a pro! She knows how to bring out the best in each of us." -Rebecca Janisch
"Such a unique class! Truly loved it." -Melanie Blake Roth
"Pamela is an amazing acting teacher. I have been with her for 2 years and I appreciate her more with every class I take. I have been a Sag actor since 1986 and I have been with at least 30 different acting teachers and I have never been so challenged as I am in her classes. I have learned so much and I will continue taking her classes for as long as she continues to teach. I believe an actor should never stop his or her training." -Wylie Weeks
"Pamela's killer class brought the inner acting beast out of me, and I haven't been the same since! I had such an amazing time and loved every second. Took two back to back sessions and landed a role in a kids scary movie Sugar Skull Girls from producer I met taking class! I'm a massive fan of horror and always wanted to try acting, this course was perfect! I adore Pamela to death, and can't wait to continue DYING FOR THE CAMERA!!!" -Jose Mangin
"Pamela, I just wanted to thank you for your welcoming and challenging class this past 4 weeks. It was one of my favorite classes I have ever taken. Not just because I was presented with new and unique situations, but because I learned an incredible amount. You created a safe environment for experimenting and gave honest critiques (whether good or bad). I'm someone who immensely appreciates honesty, so I knew when you said something was good, it actually was. I look forward to the opportunity of taking the class again! -Sarah McGowan
"Pamela is extremely welcoming and honest. I know she wants her students to succeed. I also loved how small the class size was. This is one of my favorite acting classes I have ever taken." -Sarah McGowan
"Very supportive atmosphere. Pamela pushes you past your comfort zone and makes you comfortable there." -Tamara Alexander
"Pamela Kramer is the strength. She is the best. Kind and honest. A great combo. She cares about her actors. It's amazing!" -Arlene Love
"This is much more than a horror class. Pamela is an excellent acting coach with clear adjustments that make a difference in the work. She is incredibly generous with her time and encouraging!" -Caitlin Davis
"Pamela Kramer's Horror Film class ended in sensationally!! With a dynamic showcase second to none…the industry reps that attended were fabulous, caring, supportive and REAL! They gave great feedback and phenomenal adjustments! I did a thriller monologue and a horror scene. I rocked, but they wanted more & more. I took their adjustments and nailed it!!!" -Sheilah Smiley
"Pamela Kramer's class is my acting secret weapon. I tripled my auditions after taking AUDITIONING for Horror Films, Thrillers & Chillers-4 Week On-Camera Class with Pamela Kramer, Casting Director. I booked 4 Co-Starring roles within two months of taking her class!" -Heather Drew
"Pamela's horror class is one of my fave classes I've taken. Ever." -Mike Chmiel
"I want to thank you for the five fantastic weeks of amazing classes. Thank you for reminding us that acting is FUN. Never knew screaming and dying can be such an organismic experience. (Ops, TMI) I really appreciate your patience, support, and bottom-less knowledge that you share with us." -Wayne Chang
"Thanks for everything! I had a lot of fun in class and I feel the scenes you gave me pushed me as an actor. You are a wonderful teacher and I hope to work with you again soon!!!" -Stephanie Bashall
"I really enjoyed your class and working with you! I will miss you too and it was wonderful learning with you." -Kelsey O'Brien
"Thank you Pamela! I had so much fun in this class and the videos of our work being emailed to us each week is such a huge help." -Mark J. Parker
"I wanted to thank you again for the wonderful class. It was rewarding and a lot of fun, and being able to look at the video clips was a huge help. I'm excited to say that Jenevieve Brewer, Agent, Aboutface from the panel contacted me to have me link my Actors Access and Casting Networks to her so she could submit me for jobs!" -Robert Eckard
"Just wanted to thank you once again for a great experience. This is the first class that I was actually sad to see end. I appreciate all of your advice and feed back on my work. I definitely had no idea what I was getting into when I applied for the class, but I have to say, I came out with information pouring out of my ears. There was sooo much to take in and learn, especially in our last class. It was an honor and I'm grateful to have had the opportunity to met our guests. I hope that you get the opportunity to continue to teach this class at Actors Connection, it's definitely worth the money." -Daisy Grafals
"You asked that I let you know how the audition for Law and Order: SVU goes. Well, I am extremely proud to say that I booked the role and began filming as of yesterday. It is because of this that I will not be able to attend our next class but I will be returning the following week. You were a great help in me landing this gig as you kicked my ass the last class. I would like to thank you." -Alan Rodriguez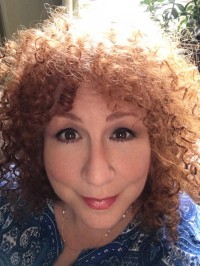 Pamela Kramer
With over 4000 days on set, Pamela casts for film and television, as well as hundreds of commercials, industrials, and voice-overs.
Pamela Just completed the Sci-Fi PILOT "CLICK TO CONTINUE" as well as the feature film "THE UNBORN".
Her previous film casting includes: The Basement, Psycho Sisters, A taste for flesh & blood, Ghoul School, Return to Providence (Syfy), Suspension of Disbelief (Dark comedy), Dante Tomaselli's, Torture Chamber (horror), Tomato Limbo (romantic comedy) with Artie Pasqual & Tisa Tinsman, Devouring Venus (Drama), and Creepy Clowns (horror). She's also cast several award-winning shorts: Charred, The Orchard, Alien Invasion, Always Have Paris, Family Reunion, Who Shot Ape Lincoln? and The Forgotten.
Other films Pamela has placed talent:
The Last Request w/Danny Aiello, Beneath, The Family Way w/ Catherine Corcoran, Beauty School, Blood Bullets and Buffoons, Animal Room w/Neil Patrick Harris, BPM (Beats per Minute), Clean Break and Sticks.
In Pre-Production: "Hannah, Can you hear me?" - Casting & Co-Producer (Drama), Story is based on Charlie Chaplin's mother.
In Pre-Production: Docudrama -"Lucky Jack" with Kevin Kline - Casting Director, Click Next to Continue-Casting Director & Co-Producer (Syfy television show) & The Family Way-Horror film-Casting Director.
Pamela is the Executive Producer of a Paranormal Drama television show, "Absent Witness". Based on the real life events of Psychic Medium & Remote Viewer, Karl Petry, who works along side the police, government and private sector.
Other credits include: US ARMY, Mercedes, Tailgate 48 on the Big 10 Network. A sample of commercial clients include: Homeland Security, Altria, Clairol, Microsoft, Nokia, Merck, Sanofi, ADP, Pfizer, Pepsi, Kraft, Genentech, Pet Smart, Prudential, Verizon, AT&T, Citibank, American Express, Master Card, Panasonic, Samsung, Phillips Electronics, FootLocker, Hess, Sears, Mars, and many more. Including several television pilots for VH1, MTV, History Channel and integrated commercial campaign for Chubb, numerous national and regional commercials as well as 30 episodes of Comedy Central's hit TV series "Strangers with Candy" with Stephen Colbert & Amy Sadaris.
Radio interview's on sirusXM radio with: Jose Mangin, Live Radio Show, FRANS WORLD at Kensico Damn, Horror Talk Magazine, Jay Kay's Horror Happening Radio (listener's in 87 countries), Neil Haley Show (with over 1.5 million listeners), Hamilton Radio, Backstage & a pod-cast on the Actors Connection on the discussion of horror.
Resent Articles: "Get Your Scare On" with Jackie Sonnenberg, Bergen Record, (Entertainment section.), BackStage (Trade) Horror Talk, The Kearney Observer & The Star Ledger.
Pamela teaches a Horror/How to die for the camera intensive - the only class of it's kind in the country. Her students and former students have gone on to land roles on mainstream television and films such as: Orange Is The New Black, White Collar, Gotham, Blue Bloods, The Mysteries of Laura, The Deuce, The Following, Daredevil, The Purge and more using the skills they learned in "Dying for the Camera.
One of the many things people find interesting about Pamela is that she is also a gifted "Energetic Body Healer" and "Clairvoyant-Medium." She brings both worlds together with ease. Her intuitive insight is sought after by entertainment & corporate professionals and privately.
Meets
| | |
| --- | --- |
| Tuesday, June 9, 2020 | 7:00 pm |
| Tuesday, June 16, 2020 | 7:00 pm |
| Tuesday, June 23, 2020 | 7:00 pm |
| Tuesday, June 30, 2020 | 7:00 pm |
The following disclaimer is provided specifically at the request of and in accordance with SAG/AFTRA: Seminars or classes are for educational purposes only and will not secure or provide opportunity for employment in the field or representation by an agent or casting director.