AN ONLINE INTRO TO CREATING YOUR OWN WORK WITH CATHY REINKING - 1pm ET / 10am PT
Saturday, May 30, 2020, 1pm ET / 10am PT
This event is in the past.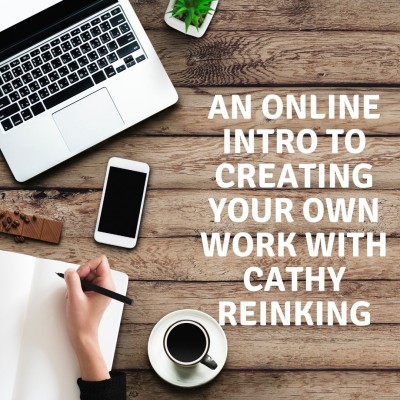 Mindy Kaling, Lena Dunham, Rachel Bloom, Issa Rae, Bo Burnam, Tiffany Haddish, Mike Birbiglia, John Leguizamo, Whoopie Goldberg, and Tyler Perry, for God's sake, all created their own content, which got them "discovered" and now Tyler Perry owns a studio! Each of these performers didn't fit into an easy niche when they were starting out. They created their niche. Can you imagine any of these superstars getting discovered had they just taken classes and auditioned?
This special workshop is for ADVANCED Actors only who all want to take their career to the next level, taught by a veteran casting director who constantly creates her own content 🙂 and helps others do so. You keep hearing "actors have to create their own content" and it's true. To be a working actor, it's not just about nailing your auditions. The acting doesn't take place when you are auditioning, it takes place when you are stretching yourself and creating roles for you that reveal the real you. Creating Content could mean creating comedy shorts monthly, it could mean creating and doing stand up, it could mean creating and performing a one-person show, it could mean anything, really. This special class will help you figure out what to do and keep you accountable for all the steps. This workshop will also keep your acting skills at their best and offer a safe place to test out new content.
Assignments prior to workshop
1) Make a list of the top performers you admire who have created their own content and why. Creating their own content must be the thing that catapulted their career (think Isa Rae, Lena Dunham, Bo Burnham) - During the class, we'll look briefly at all the choices.
2) Make a list of 4 different ways you could showcase your very unique gifts. Could be stand-up, you tube video, one-person show/musical and so on.
3) Write a short scene where you have a conversation with your Saboteur about creating your own content. I've attached a sample script ("The Play About the Saboteur") I wrote about 4 years ago on a project I was working on at the time. The scene is where you grapple with your Saboteur/Negative Chatter/Evil Twin. Who will win? You'll be reading them a loud with a partner.
4) During the class, I'll offer writing prompts where the participants will write on the spot. We will read aloud this content.
**Instructions and the ZOOM link for access to this online event will be emailed to you in advance. If you have not received the link by 12pm (EST) the day-of the event, please reach out to registration@actorsconnection.com at least one hour PRIOR to the start of class.**
Testimony from Adena Brumer, Performer in Atlanta
"Taking this class has broken me open. It has been terrifying and extraordinary at the same time. I have never thought of creating my own content and now it is a possibility. But the most astonishing discovery has been the other participants in the class. These ladies are smart, talented, hilarious, and brilliant. They are why I want to write. They are why I want to collaborate. They are why I want to discover more about myself."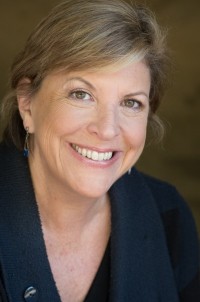 Cathy Reinking
CATHY REINKING has been working as a Casting Director since the early '90s, working on Frasier, Arrested Development, According to Jim, and many other shows and pilots on NBC, CBS, ABC, The CW, Fox. She also served as NBC's Manager of Casting, overseeing many pilots including "The Office," and holds a degree in theatre arts from UCLA, where she graduated magna cum laude. Recent credits include Insatiable, Killerman, New Amsterdam, Abby's, Manifest, and The Village. For this last pilot season (Winter 2018), NBC hired her to search for talent in Atlanta/Southeast Area for their line up of new shows.
Cathy is also an acting and business coach who has helped hundreds of actors and non-actors reach their true potential. She's an expert at being an entrepreneur as she herself has run her own business for years. Her tips are based in practical experience with an emphasis on efficiency, well-being and mindfulness.
Meets
| | |
| --- | --- |
| Saturday, May 30, 2020 | 1:00 pm |
The following disclaimer is provided specifically at the request of and in accordance with SAG/AFTRA: Seminars or classes are for educational purposes only and will not secure or provide opportunity for employment in the field or representation by an agent or casting director.