VOICE OVER MASTERCLASS: 6 Week Advanced V/O Class with Diakeim Lyles, Independent CD, Angela Mickey, CD Liz Lewis Casting, And Ashley Marshall, CD Beth Melsky Casting
Wednesday, March 18, 2020, 7:00pm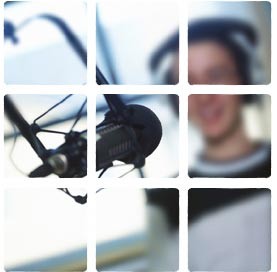 For Advanced V/O Talent Only!
Our Voice Over Masterclass will give you all the tools you need to connect and make firm committed choices to BOOK more V/O jobs! You'll work on a variety of V/O commercial copy that each guest will be bringing in as well as some specific areas that each guest will tailor for their classes.
Our scheduled V/O guests for the 6 weeks include:
Diakeim Lyles, Independent Casting Director - Week 1 and 2
Angela Mickey, Casting Director, Liz Lewis Casting - Week 3 and 4
Ashley Marshall, Casting Director, Beth Melsky Casting - Week 5 and 6
Not for the beginner, this class is for the experienced V/O actor who is auditioning but not booking, or even successful actors who simply want to improve their booking rate.
Please update your online profile upon registration.
Limited to 12 Experienced Voice Over Actors
Diakeim Lyles, began his career in film/TV commercial casting 19 years ago. He worked at Liz Lewis Casting Partners for 8 years where he worked on numerous commercial and voice over castings.
He now works independently(Dlylescast.com) and with various Casting Houses in the New York area including Brooke Thomas Casting, Beth Melsky Casting, House Casting, Jen Halpren Casting, Casting Partners, Bess Fifer casting and Station Films. Clients he casts for include Stefano Maria Palombi creative director of Saatchi & Saatchi(Italy), Artjail Production Co, The Martin Agency, Jason Moore Productions, Mayhew Breen Productions, Toys 'R Us, PBS, Verizon Fios. He also attends film, theater and improv shows along with teaching. He loves working with actors!
Angela is the Managing Director of Casting for Liz Lewis Casting Partners and has been at this powerhouse office for 16 years casting on-camera commercials, V/O's, TV, Film, and theater. Recent commercial projects include: Truvia, Comcast, Verizon Fios, MTV, Plavix, Lowes, Victoria's Secret, Rockband 2, All Bran, Toyota, Holiday Inn Express, and many promos for Comedy Central.
Ashley Marshall casts both national and regional commercials (on-camera and voice-overs).Ashley has worked at Beth Melsky Casting for over a decade. In that time they have helped cast several VO campaigns. Recent projects include: Bud Light, Peloton, Heineken, Walmart, Delta, and TD Ameritrade, among others.
**Please keep in mind that all programs at Actors Connection are for educational and professional development purposes. Participating in any class or event is not a promise of employment.**
Meets
| | |
| --- | --- |
| Wednesday, March 18, 2020 | 7:00 pm |
| Wednesday, March 25, 2020 | 7:00 pm |
| Wednesday, April 1, 2020 | 7:00 pm |
| Wednesday, April 8, 2020 | 7:00 pm |
| Wednesday, April 15, 2020 | 7:00 pm |
| Wednesday, April 22, 2020 | 7:00 pm |
The following disclaimer is provided specifically at the request of and in accordance with SAG/AFTRA: Seminars or classes are for educational purposes only and will not secure or provide opportunity for employment in the field or representation by an agent or casting director.