TV HOSTING WEEKEND CONNECTION with Leila Sbitani, TV Host/Media Coach and Jamie Carroll, CD, Jamie Carroll Casting (HGTV) PLUS Showcase to our HUGE PANEL!
Saturday, February 1, 2020, 10am ET / 7am PT
This event is in the past.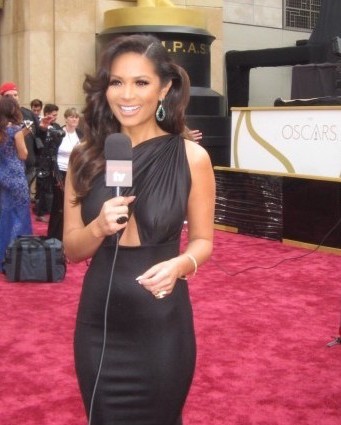 TWO DAY SPECIAL EVENT! Saturday, February 1 - 10am - 4pm & Sunday, February 2 - 10am - 5pm
Location: 630 Ninth Ave | Ste 1410 (btwn 44th & 45th) | New York, NY 10036
Showcase to our HUGE Panel of TV Host/Broadcast Talent Agents and Casting Directors!
Do You Want to be a TV Host, Broadcaster, or On-Air Expert? Do You Have an Idea for a Great New Show or Segment?
The TV Host / TV Expert Connection Weekend is the best way to learn today's current trends in broadcast and digital hosting, on camera technique, and connect with the movers and shakers in the Hosting & Broadcasting World.
This exclusive on-camera workshop offers a unique experience for aspiring TV Hosts, Digital Influencers and TV experts to network with others, perfect their craft in a positive, supportive environment and be coached TV Host and Media Coach Leila Sbitani. Joined by TV Host Casting Director-Jamie Carroll on day two of the training event, Jamie has cast hosts & experts for Food Network, HGTV, MTV, Nat Geo, AOL and the Travel Channel.
You'll have TWO full days to polish your hosting skills, discover your brand, learn how to work with audition scripts, co-host banter, and write show copy. You also learn how to improve your audition skills to book TV hosting jobs and/or establish yourself as a on-air expert. You'll come up with your own show or segment concept and we'll help you prepare to bring it to life on Sunday in front of some of NY's top Hosting Agents, Casting Directors and talent executives.
Top Host and Media Coach Leila Sbitani and Casting Director Jamie Carroll will mentor you with their extensive knowledge and unique coaching styles. They will focus on the essentials of hosting, connecting with your audience, discovering what sets you apart from the competition, and finding your dynamic presence in front of the camera.
This exclusive on-camera workshop offers a unique experience to network, pitch yourself, and perfect your craft in a positive and supportive environment.
The weekend will culminate with a showcase to a panel of SIX incredible Television Broadcast Talent Agents and TV Casting Directors.The showcase will begin with your ON CAMERA show or segment pitch in front of the panel, followed by their feedback. After everyone has showcased their work, there will be a Q & A where you'll have YOUR chance to ask specific questions all about the TV hosting/broadcast industry.
Scheduled guests include:
Jamie Carroll, Casting Director, Jamie Carroll Casting

Sean DeSimone, Casting Director, Sean DeSimone Casting

Traci Lynn Luthy, Agent/Owner, Bona Fide Artists Talent Agency

Loren Ruch, Group Senior Vice President for Production and Development for HGTV - Discovery Lifestyle Brands

Traci Wilkes Smith, Agent/SVP Broadcasters, CSE

Mark Turner, Agent/Partner, Abrams Artists Agency
Advice and feedback will be brilliant and will immediately affect your audition results!
Plus you'll walk away with your digital takes from the showcase that will be emailed to you.
*** Your work will be recorded on-camera. As a courtesy, your video clips will be made available to you within a week. An email notification will be sent when the clips are available to view and download from your Actors Connection account. Please note: from time to time technical issues do occur. As a result video clips are a courtesy, not a guarantee.***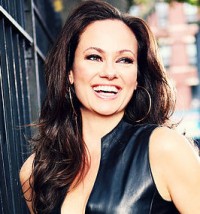 Leila Sbitani
Leila Sbitani is a TV Host/Media Coach who has hosted a wide variety of TV Shows that have taken her all over the world and enabled her to work with numerous celebrities, including (most recently), Jennifer Lawrence, Hugh Jackman, Mark Wahlberg, and Jamie Foxx. Leila has hosted on Entertainment Tonight, E!, Style, WE, Metro TV, Oxgen, Nick@Nite, TV Land and many more. She also has extensive experience as an actress in film, theater, commercials, voice-overs and industrials. Leila has been working as a media coach and teacher for over 15 years, teaching master classes at Colleges, Universities, High schools, and workshops in New York City. She also works with several production companies, networks, PR firms and independently takes on clients for private coaching. Leila has coached talent that have appeared on various networks including The Dr. Oz Show, The Today Show, VHI, BET, HGTV, NBC, CBS, FX, and Universal Kids. Check out Leila's website for more info: leilasbitani.com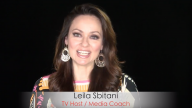 Check out Leila's YouTube Channel for tons of valuable tips on TV Hosting
Check out Leila's 2018 Hosting Demo:


Testimonials: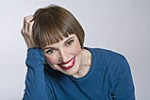 "Leila goes beyond the nuts and bolts to instill in her students and clients the secrets of an on-air presence. They say that can't be taught, but amazingly, this woman can teach it."-Victoria Moran Host Main Street Vegan, Peta's Sexiest Vegan Over 50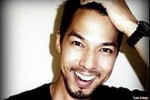 "Leila taught me how being on camera, like many other things in life, is a learned skill. A skill that is best nurtured by someone who gets it. She gets it. Leila's easy laid back approach helped build my confidence without me feeling flustered or intimidated. This is one of the best things I did to jumpstart my career!"
-Tyler Wisler, Interior Designer / On-Air Expert

"Leila does a really great job at finding what makes each person a unique host, it's not just a one size fits all class. She takes the time to understand you, what you have to offer and helps you showcase it!"
-Callie Bundy Fitness Model / On-Air Personality

"Leila has taught me how to connect with my audience on camera. Even after public speaking for more than two decades, I sure had a lot to learn about being in front of the camera. Leila helps you rediscover your most authentic self and to be more engaging, entertaining, and worthy of your audience's attention. She's awesome and I highly recommend you connect with her in any way possible."
-Bill Carmody, "The Marketing Whisperer" CEO of Trepoint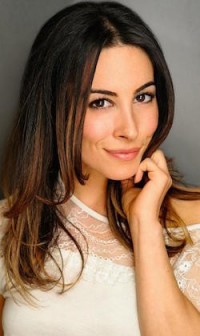 Jamie Carroll
After several years casting scripted film, theater and television, Jamie Carroll made the transition into Lifestyle Television. Jamie has worked with numerous leading Production Houses throughout New York, casting talent for major networks such as: Food Network, HGTV, MTV, Fine Living Network and Travel Channel, with an emphasis on Hosts and Experts.

Jamie is currently working on projects for RAW Productions, AOL and VPEtalent and recently wrapped casting for hosts for the musical fest Outside Lands, and a project with HardPin Media for the Robin Hood Foundation.
Meets
| | |
| --- | --- |
| Saturday, February 1, 2020 | 10:00 am |
| Sunday, February 2, 2020 | 10:00 am |
The following disclaimer is provided specifically at the request of and in accordance with SAG/AFTRA: Seminars or classes are for educational purposes only and will not secure or provide opportunity for employment in the field or representation by an agent or casting director.