5 Week FILM AND TV Class: How to NAIL SCRIPTED & IMPROVISED Auditions with Brette Goldstein, Casting Director/Producer
Tuesday, January 28, 2020, 2:00pm
This event is in the past.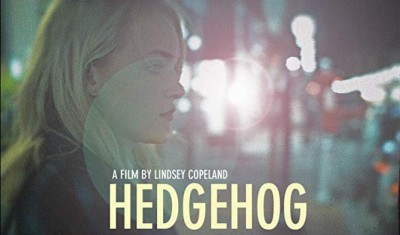 Here's your chance to work with one of NY's busiest indie film and TV casting directors, teaching YOU the skills necessary to break into these very exciting areas of the business!
Brette is working on SEVERAL NON-UNION COMMERCIALS, AN UPCOMING TELEVISION SERIES, A PILOT, AND A FEATURE FILM
Each week you'll polish your film/TV audition technique by working intensively on-camera, performing both cold, prepared and improvised scenes from television scripts and indie features with a reader.
Week 1 - Cold sides - Film
Week 2 - Prepared sides - Film
Week 3 - TV - Prepared sides with Comedic Improv
Week 4- TV - Prepared sides with Dramatic Improv
Week 5 - Marketing yourself for television and film
Register now as this class will fill quickly!
Please click this link to view Brette's IMDB page to see her full profile of film casting!
Currently, she's interested in meeting talent of all types and ethnicities 18+.
***Scenes will be recorded on-camera. As a courtesy, your video clips will be made available to you within a week. An email notification will be sent when the clips are available to view and download from your Actors Connection account. Please note: from time to time technical issues do occur, as a result video clips are a courtesy, not a guarantee.***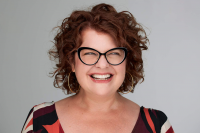 Brette Goldstein
Brette is a New York based Casting Director who loves to focus on ball-busting comedic material. She is currently in development for two television series and casts ongoing commercials. Past credits encompass 50 independent films, including HEDGEHOG (with Madeline Brewer and Emmy Award winner Ann Dowd), the comedy series DONNY! (USA), the pilot presentation for ODD MOM OUT (BRAVO), three seasons of I LOVE YOU, BUT I LIED (LMN), the miniseries THE CARS THAT MADE AMERICA for The History Channel, the films EL CAMINO (starring Elisabeth Moss) and CRAZY FAMOUS (with Ajay Naidu and Catherine Curtin), REACHING HOME (with Debra Monk), as well as several pilot presentations, including the "Untitled Micah Sherman Project" for Left/Right. She has cast over 150 commercials, 100 plays, several television and new media projects. Brette has several film, new media series and pilot presentations in the works. Brette also did the NY casting for SHARKNADO 2 with Judd Hirsch and Vivaca A. Fox.
She was the resident casting director at Washington, DC's Folger Elizabethan Theatre for nine seasons. Films Brette has cast have won awards and been official selections at most of the major film festivals, including Sundance, Tribeca and Cannes. Brette is the former Co-Producing Director of Washington Jewish Theatre, Production Manager at Washington Shakespeare Co., and Associate Producer of the Washington Theatre Festival.
Additional credits include: HOUSTON WE HAVE A PROBLEM, CERESIA (with Angelique Cabral), DEAL TRAVIS IN (with Nick Sandow); TV: THE KARATE TORTOISE (with Gilbert Gottfried), NO HOOKUPS PLEASE, SMALL MIRACLES (with Judd Hirsch and Katryn Kates); PILOT PRESENTATIONS: UNTITLED MICAH SHERMAN PROJECT, DONNY!, ODD MOM OUT, MY BAD TRIP, TEN-ONE; Over 100 national and local commercial campaigns within the last two years. FILM: HELLO LONESOME (with Lynn Cohen, James Urbaniak and Sabrina Lloyd), HERMAN AND SHELLY, FRANK THE BASTARD (with Chris Sarandon, William Sadler and Rachel Miner), VIVIENNE AGAIN, THE ONES THAT HAVE FALLEN, LIVE AT FIVE (with Dylan Baker, Annie Golden and Katie Finnegan), GOD DON'T MAKE THE LAWS (with Paul Sorvino, Robert Prescott and Peter Vack), BUFFALO BUSHIDO (with Jesse L. Martin, Frederick Weller and John Savage) and THE DAVID DANCE.
Testimonials

Brette Goldstein's workshop was a tremendous experience. She takes all her industry, casting and acting knowledge and and generously presents it to her class in an energetic, caring, smart, funny, and thoughtful way that is uniquely Brette. Her honest critique is given with such love, support, and guidance that you have no choice but to walk away a better on-camera actor no matter where you started. Oh, yes, and she is LOL funny, too!
Catherine Ryan

Brette's fantastic at typing actors and helping them to key into who they are and how they are perceived. I loved that I got full scripts not just scenes, so I really felt that it was more like the actual audition process. She's also excellent at coaching and fine tuning your scene to perfect the audition. Her down to earth, no-nonsense description of the indie film business was immensely helpful and I would recommend this class to anyone who is interested in indies!
Kristen Riley

I just wanted to thank you for your class. I learned SOOOOO much. I am very green when it comes to film and I'm glad I was able to see myself on camera and I picked up so much watching you direct others and having you direct me. Also, I want to thank you for being so human and open with your thoughts on the business. I've recommended you to all my friends.
Salvador Chevez

I can't tell you enough how much I've enjoyed your classes. The feedback and adjustments that you've given, not only to me but to everyone, are sooooo insightful. You have helped me to get to another level.... thank you! My wife who has seen or read most of my scenes from your classes as well as past classes that I've taken at AC said 'SHE GETS YOU!.' She knows the scenes that you have given me are the kinds of scenes and characters that I want to play. So, thank you for 'GETTING ME!'
Ted Oyama

I think your class ROCKS and I am so glad I took it. You have such a positive way of saying things and you are so good at talking to actors. You never belittle, only encourage. Believe me, that is rare. Extremely. Thank you.
Larry Daggett

Brette is a breath of fresh air. She is a force of nature and full of the most valuable and straight up advice about the business. She knows character and helps you to shine and considers your character analysis.
Jana Stella Sintschnig

Brette is unflinchingly honest in her feedback while maintaining a safe and fun atmosphere.
Synnove Eriksen

Brette is amazing at getting to know you as a person and casting you. She sees your potential and range then challenges you. She is honest and blunt about the casting world and let's you in on great secrets to succeed in your career.
Christophe Morabito

Mrs. Goldstein workshop was the first class that I've taken at Actors Connection. I'm very please with the training. Her advice is golden. She gives you tools that's they don't teach in college. This is definitely the class to take if you need improve help.
Darlene Dues

Loved Brette's class - she's really great, intelligent, funny, has great insights into the business that she shares!
Kenan Wei
Brette Goldstein bluntly tells you how it is. She lets you know how this business works and what's expected of you. I learned some great audition tips. She is awesome! I love her honesty and sense of humor.
Nicole Dos Santos

Brette is truly an actor's advocate. I learned so much about auditioning with improv - the traps we can fall in and also how to prepare. She gave us tremendous insight about both the indie film and network TV casting process.
Mark Andrew Garner

I would absolutely recommend Brette's class and already have to all my friends. She's freaking hilarious. She somehow balances being tactful while being honest and funny! I really feel she's a great teacher and her insight was phenomenal. Thank you so much!
Zulla Berhe
Meets
| | |
| --- | --- |
| Tuesday, January 28, 2020 | 2:00 pm |
| Tuesday, February 4, 2020 | 2:00 pm |
| Tuesday, February 11, 2020 | 2:00 pm |
| Tuesday, February 18, 2020 | 2:00 pm |
| Tuesday, February 25, 2020 | 2:00 pm |
The following disclaimer is provided specifically at the request of and in accordance with SAG/AFTRA: Seminars or classes are for educational purposes only and will not secure or provide opportunity for employment in the field or representation by an agent or casting director.