5 Week ADVANCED Commercial Class with Barry Shapiro, CD, Herman & Lipson Casting and THREE COMMERCIAL INDUSTRY GUESTS
Wednesday, October 16, 2019, 6:30pm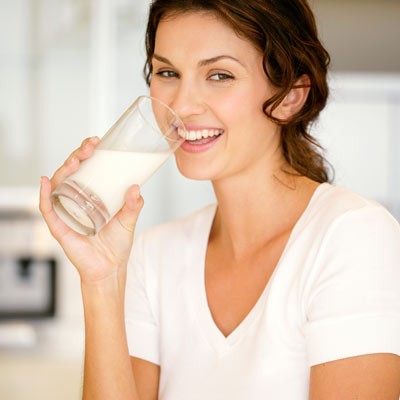 This ADVANCED class will start where Barry's Beginner/Intermediate On-Camera Commercial Class left off using more advanced thirty second scripts. There will also be more attention spent on partner/group reads, improv, dialogue, non speaking commercials and bite & smile commercials. One class will be devoted to a mock audition where the students will all read for a commercial and see why they did or did not get a callback. Time will also be spent on pictures and resumes and each student will have a private one on one meeting where their marketability and how they need to improve will be discussed.
The final class, you'll showcase to THREE Commercial Industry Guests chosen by the class and invited by Barry.
***Prerequisite for this class is 5 Week On-Camera COMMERCIAL CLASS or you have taken a Commercial Intensive with Barry or you've been approved by him in advance.***
A fabulous opportunity to work with one of the TOP CD's in town with over 30 years experience in casting. Barry's recently cast commercials for GOOGLE, TACO BELL, McDONALDS, NFL, REVLON, MILLER BEER, DICK'S SPORTING GOODS, VOLKSWAGEN, BAYER ASPIRIN and MACARONI GRILL to name a few.
Work on-camera in every class!
Barry has been known to call in actors direct from his class for principal auditions. Certainly an opportunity not to be missed.
TESTIMONIALS:
"Barry is great at what he does. He thoroughly prepared us to meet three commercial agents." -Amanda Jane Snyder
"Barry is very straightforward and gets your best work to come through." -Tucker Rose
"Loved this class. Barry is a phenomenal teacher, and I hope to take more classes with him." -Catherine Hitchcock
"Lots of time to perform. Best class showcase!" -Lauren LoGiudice
"Very informational. I learned how to deliver a commercial." -Miranda Brooks
"It was great. It made me feel more confident than I was before." -Julia Petresku
"The environment is fun and it makes it feel like we're all in this together. I learned so much about myself, how to take direction fast and how to improv with others." -Teresa Morrison
"I absolutely love, love Barry!" -Nasreen Rahman
"Barry really cares about putting us in the best light to showcase ourselves. I'm so thankful for the opportunity he gave us with this showcase!" -Molly Rose
"I just wanted to send you a quick note. Your class has helped me tremendously! I booked 2 union national commercials this month! I couldn't have done it without your class. Your candid and constructive comments helped immensely. The audition exercises you had us do definitely prepped me to expect the unexpected at auditions 🙂 Thanks a bunch!" -Karen Izaguirre
"I've been taking Barry Shapiro's 5-week On-Camera Commercial class and feel it's taken me to the next level - what a fantastic class! I wanted to share my success story that I just BOOKED and filmed a Loehmann's commercial that will be airing mid-September." -Jen Abramson
"I never knew how much there was to learn about analyzing copy. I learned so many different things about facial expressions and reactions and I felt I got MORE than what I paid for! This is a great class! I'm glad I took it and I've already recommended it to many of my friends, some who are actors and some who are looking to learn more about commercials!" -Kim Conlon
"I really appreciate Barry's candidness! It's really hard to find such honesty and I learned so much about how to audition for commercials!" -Mia Caress
"I loved every minute of this class. Barry is completely honest with you, where you learn but are laughing the whole way through. I'm much more comfortable in front of the camera now. It's a fabulous class! One of the best classes I've ever taken." -Jean Ann Garrish
"This class was entertaining, super informative, and smart. I've gained specific knowledge and technique that I can apply to my work" D. Mendez
Please upload your headshot and create a resume in your online account upon registration
***Voted Favorite Commercial Class - By BackStage Readers***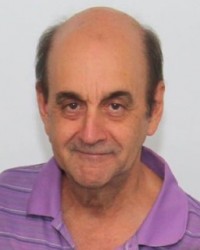 Barry Shapiro
A commercial Casting Director for over 30 years, Barry's casting experience translates to you feeling comfortable in these kinds of auditions so that you BOOK them! Barry is the owner of Herman & Lipson Casting, known for casting over 8,500 commercials to date.
He's recently cast commercials for GOOGLE, TACO BELL, McDONALDS, NFL, REVLON, MILLER BEER, DICK'S SPORTING GOODS, VOLKSWAGEN, BAYER ASPIRIN and MACARONI GRILL to name a few.


2x WINNER!
Barry was voted "Favorite Commercial Class" twice by BackStage Readers!
Meets
| | |
| --- | --- |
| Wednesday, October 16, 2019 | 6:30 pm |
| Wednesday, October 23, 2019 | 6:30 pm |
| Wednesday, October 30, 2019 | 6:30 pm |
| Wednesday, November 6, 2019 | 6:30 pm |
| Wednesday, November 13, 2019 | 6:30 pm |
The following disclaimer is provided specifically at the request of and in accordance with SAG/AFTRA: Seminars or classes are for educational purposes only and will not secure or provide opportunity for employment in the field or representation by an agent or casting director.