ACTING 101: 6 Week Beginning Technique and Scene Study with Pete Jensen, Award-winning Screenwriter and TV Writer, Director, Teacher, and Acting Coach
Monday, August 19, 2019, 7pm ET / 4pm PT
This event is in the past.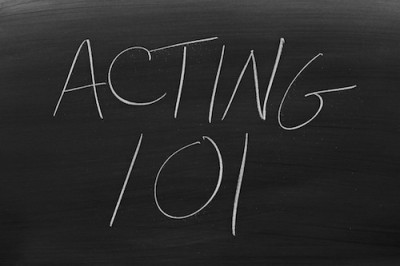 If you've been thinking about starting a career as an actor, Acting 101 is the PERFECT way to start off. You'll work with Pete Jensen who will introduce you to a variety of approaches to Acting, Stage basics, Terminology and the Craft of Acting.
Acting begins with the ability to be your authentic self in the present moment. Pete will begin with imagination exercises and improvisation to help you be present, truthful, and therefore more compelling onstage or onscreen. You'll then work your way into text and performing scenes, covering the basics of scene analysis: discovering character, point-of-view, working off your partner, making it personal, finding objectives, and building up circumstances and emotional stakes.
These techniques will help you prepare for roles and auditions, and find your authenticity as an actor.
Class size is limited to 14 to ensure personalized attention and plenty of time with each actor.
TESTIMONIALS:
"Pete really worked individually with the students to find each of our strengths." -Housso Semon
"Pete's a very caring teacher - patient and encouraging - and pushes each student to work through challenges/techniques." -Roger Wu
"Pete's great at pushing you through to the other side." -Matthias Rhoads
"Pete is a wonderful instructor. He took the time with each of us and explored the scenes from many angles." -Rich Holden
"The class is very hands on. Pete is extremely passionate." -Dom Leonelli
"Pete was an awesome teacher!" -Clare Gillies
"I appreciate the fact that Pete is encouraging and motivates every actor regardless of their level of experience. I learned how to let go and embrace every new moment." -Fati Ouedraogo
"I really like Pete's attention to detail. He gives great directions and suggestions. He challenges new actors on how to be present without feeling like a robotic actor. He's uber funny lol. And he is very passionate about his work." -Karim Bello
"Pete Jensen is an amazing teacher. Everyone got a lot of time for their scenes and received very helpful feedback." -Elizabeth Alksne
"I loved Pete. It was great!" -Charity De Leora
"The teacher (Pete) set such a relaxed and comfortable tone. It enabled us as students to let go and lean into learning! Acting = listening!" -Julie Anderson
"Amazing teacher! The amount we learn in such a small amount of time. Extremely optimistic and helpful. Builds confidence in acting." -Daniel Seo
"I took this class to refresh the basics I learned a while ago. It was such a good idea! While I knew most of the concepts already, they made sense in a way they hadn't previously. Plus, it was a ton of fun!" -Amy LeBlanc
"Even coming into a 'beginner' class as a trained and professional actress, it was really enlightening to get back to basics. We covered several techniques and it really served as a great refresher course." -Tina Connell
"Pete provides constructive feedback and leads the class in a positive manner -- no matter the actor's level of experience." -Melissa Hurley
"The class was a great start for getting out of bad habits and into a more real experience while acting. Pete is very good at shaking things up and getting energy into an otherwise rigid routine." -Shelley Sims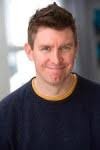 Peter Jensen
Pete Jensen is an award-winning screenwriter and TV writer, director, teacher, and acting coach. He holds an MFA in Film from Columbia University, where he studied theater with Anne Bogart. As an acting coach, he has helped actors and comedians book roles on TV shows such as Suburgatory, Law & Order, Gossip Girl, Party Down, and many others, as well as several independent films. He's currently in development with a TV pilot for cable TV.
Meets
| | |
| --- | --- |
| Monday, August 19, 2019 | 7:00 pm |
| Monday, August 26, 2019 | 7:00 pm |
| Monday, September 9, 2019 | 7:00 pm |
| Monday, September 16, 2019 | 7:00 pm |
| Monday, September 23, 2019 | 7:00 pm |
| Monday, September 30, 2019 | 7:00 pm |
The following disclaimer is provided specifically at the request of and in accordance with SAG/AFTRA: Seminars or classes are for educational purposes only and will not secure or provide opportunity for employment in the field or representation by an agent or casting director.