4 week FILM/TV DEMO REEL CLASS with Tisha Ioli, Casting Director + Film 2 Scenes with Reproductions
Thursday, August 15, 2019, 7pm ET / 4pm PT
This event is in the past.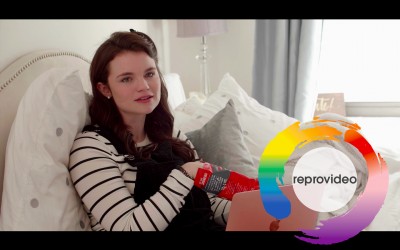 NOTE: Registration for this class ends 48 hours before the class begins in order to allow the casting directors to cast your scene pairings. Actors who register after this time will be waitlisted and contacted if there is a spot the becomes available. Limited to 10 actors.
If you're pursuing film and TV, it's imperative that you have either a film and TV demo or clips of your work to show agents and casting directors on actors access and beyond. Without a demo, your competition is getting placed above you, and you're probably not even being looked at by casting directors.
In this 4-week class, you spend 3 weeks working with a casting director followed by 1 week of filming on set with our production partner Reproductions to create high-quality footage, build experience on screen and on set and capture scenes for your specific type.

CLASS OVERVIEW
Week 1: In the first class, you'll meet the Reproductions team and talk about the production process. Then the real fun starts! Tisha will cast you in two contrasting short film/TV scenes with partners from the class. You will spend the first week reading through scenes and customizing them to find a good match for you and your partner.
Weeks 2 and 3: Private coaching with your partner and the casting director. You will be assigned 20-min coaching times per scene.
Week 4 - Filming: In the week following your coaching sessions, you will shoot your scenes with the Reproductions Video Team on location with professional sound, lighting and 4K camera equipment with a filmmaker and editor. You must be available during your designated shoot week. We shoot weekdays M-F 10:00am-7:00pm and anywhere within a 30 min radius on the MTA from the Actors Connection/Reproductions offices in midtown. Shooting times are first-come, first-serve. Actors are responsible for securing their own locations, hair/makeup and wardrobe/styling. (Filming September 3-6)
What's Next? Within two weeks after your class and filming is complete, you'll receive high-quality, fully-edited and produced, cinematic scenes to post on your website, add to your current demo reel (discount upon completing the class!) or upload directly to your Actors Access profile or other industry sites. Scenes include 1 round of revisions; additional versions are $50 each.
Filming 2 scenes + weeks of private coaching would usually cost over $1,800! This class is available for $895. Limited to 10 actors, so register now!
TESTIMONIALS:
"I had such an incredibly positive experience working with both Tisha & Mike! I love the style of Mike's work & appreciated how much Tisha cared about each of her students having the best possible product. This is a great investment & have already recommended this course to friends :)" -Niré
"I am very thankful for the demo reel class. I had no video footage up until now. Mike did an excellent job at piecing together all my best moments and creating awesome footage for me to use on my website. I have since signed with my 1st manager. Tisha really took her time picking our scenes with care and she was spot on in her choices. I'd like to add that I really appreciate that she took the time to watch and comment on all of our finished work as well. Thank you!" -Nikki Dos Santos
"I found this class to be really helpful and was very impressed by Tisha and Mike's commitment to the class. The two of them really go above and beyond and take the extra time to make sure that you are connecting with your scene and scene partner and that you are ultimately satisfied with your final product. The set-up of the class is pretty loose and it is really what you make of it. A lot of the responsibility falls on you, which gives you a lot of creative freedom to do the scene as you want to, with Mike and Tisha offering their opinions to help you through the process. Like in the real world, it is up to you to do your own work on the scene and show up to your set ready to shoot. Bottom line-considering all the time and effort it takes to execute this class, I think it is worth the cost and certainly benefited from participating!" -Jared Miller
"I really enjoyed the demo class! My website is up and running and feels complete because of my new clips and demo reel and just helped me to start FREELANCING with a personal manager!" -Kenan Wei
"I took the Developing Your Film/TV Demo Class in September and would highly recommend to anyone without a reel (or to add to an existing reel). The two clips I have now has gotten me a lot more audition opportunities and jobs! The video clips added more of a professional feel to my new website. It also helped me to start freelancing with a personal manager! I am so grateful you offer this class. It is exactly what a new actor starting out in this business needs. Thank you again!" -Nancy Walsh
"These days, a demo reel is as essential as a headshot. This class is an excellent source for those looking to begin a TV/Film career, but have no footage for a reel. The whole collaborative experience was amazing and educational, and I've already gotten auditions because of my reel. I highly recommend this class!" -Sherry Lorraine
"This class was a great experience! I was able to use footage from my scenes to have a reel created, which I have been using on a daily basis. I already booked a music video, and an audition for a web project. I had been submitting without a reel for several months and getting nowhere. Now I am getting responses and generating interest. Now I can create my website! The quality of the production was excellent! I was really impressed with the final edited scenes." -Tim MacCallum
"The Demo Reel class was probably one of the most important things I could have ever done for myself. Not only did I get fantastic footage and first rate production value scenes/clips, I am getting lots of positive response from casting directors, agents and managers. HS & resume isn't enough anymore, you have to have a reel. It's a catch 22 because how do you get a reel if you don't get the jobs to put on the reel? Well, take this class and make it happen for yourself. Get it! Do it! Create the career you want!" -Eddie James
"I really enjoyed the class. The strengths were the good quality and quick turn around of the video. It was a very valuable experience-a lot of value for the time and money. I've also been getting seen by a lot more casting directors because of my videos and I BOOKED a principal role in HOW TO MAKE IT IN AMERICA directly." -Robert Eckard

"Tisha Ioli's knowledge and expertise in the acting industry is a huge advantage to anyone who attends her classes. She always puts her students talents and skills to work in order to help each one of us to give our best performance in our showreel and further our acting careers. She was an absolute joy to work with. Without a doubt, I confidently recommend Tishas classes to any actors that want to record their reel." -Luis Sena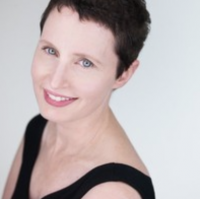 Tisha Ioli
Tisha Ioli has been a freelance casting director, teacher and coach for over 25 years. A former actor, Tisha casts for numerous high profile NY offices, including Don Case Casting, Donna DeSeta Casting, Kipperman Casting, Strickman-Ripps and Jennifer Ajemian Casting. Recent commercial projects include: Minolta, Staples, Chillis, Smile Train, Eukanuba, Pepsi, Bank of America and Ikea. Most recently she assisted on casting the indie films RAPID EYE MOVEMENT and THE ATLANTIC MOTEL. As a private coach, she has had the pleasure of working with her clients on commercials, monologues and scene work.
Meets
| | |
| --- | --- |
| Thursday, August 15, 2019 | 7:00 pm |
| Thursday, August 22, 2019 | 7:00 pm |
| Thursday, August 29, 2019 | 7:00 pm |
The following disclaimer is provided specifically at the request of and in accordance with SAG/AFTRA: Seminars or classes are for educational purposes only and will not secure or provide opportunity for employment in the field or representation by an agent or casting director.