INTRO TO COMMERCIAL VOICE-OVER - 3 Week V/O Class with working Voice Actor Paul Liberti
Friday, July 26, 2019, 6:00pm
This event is in the past.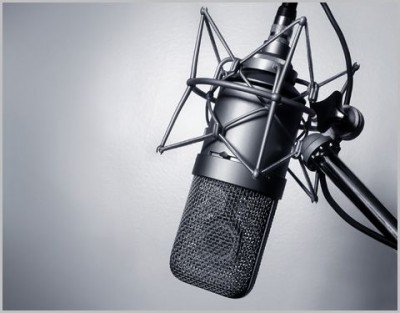 This popular Intro class is perfect for someone who has always been interested in voice overs but doesn't know where to begin. Now learn the inside secrets and tips from a working VO professional from the beginning! You will learn some solid skills and techniques that will stay with you for a career in Voice Over. Over the course of three weeks, you'll learn how create a solid foundation of approaching various types of voice over copy. Starting with the basics, Paul will work with you on radio & TV commercial copy that require different reads. You'll also learn mic technique skills plus lots of inside tips from someone who is constantly working and training top VO actors in the business. You will also learn about business basics " unions, demos, how to know when you are ready to do a VO demo with samples and critiques of demos in class and the next steps to take after this class is completed. Paul continues to teach with top casting directors, voice over agents and managers helping to keep his classes focused on what a casting director needs yet from a working Actors' perspective. There truly is no other class like this in NYC.
Paul is a veteran voice actor from Nickelodeon, PBS, Noggin, Pokemon, Disney and former Muppet performer, film and stage actor.
The Workshop also comes with a valuable workbook that will set up an entire tool chest of voice over techniques which that will help you retain the work that we do in class.
You will also get mp3's sent to you of your work in class.
Limited to 12 V/O actors.
TESTIMONIALS:
"Paul is extremely knowledgable, creative, talented, perceptive, patient and, most of all, generous. He's a natural teacher who opens his heart and mind to impart information and advice." -Marybeth Alter
"Paul has a talent for extracting the best out of you! I feel I've grown as a voice actor." -Matthew Ullnick - "Paul provided practical, honest and real teaching, designed to enable you to actually book jobs, while debunking old and incorrect methods I had been previously taught." -Tifane Williams
"Paul pushes us individually and as a group to improve on our previous performances, and to develop unique voices that belong to us." -Elinor Wahl
"Wonderful class!" -Ta'Nika Gibson
"Paul is a great teacher! Learned so much." -Courtney De La Rigaudiere "Paul - I've had more fun, and broken more barriers, in your voice classes than just about any professional-level class I've taken recently. I appreciate your precision, care, and exactitude, and the good humor you bring to every class--a sort of 'taskmaster with a twinkle' approach that made your classes feel creative, broadening, enlivening, and fun. Your class texts are unique and professionally focused, and they're resources I draw on regularly. I especially loved your voice-for-animation classes--your enthusiasm in pushing me (and others) into new places was incredibly valuable, and best of all I gained a much deeper sense of my own creative range. Humble thanks and best wishes!" -Doug Ramsdell
"Hi Paul, Thank you again for such an amazing class!!!!! Your class has been one of the best investments I've made. I now feel I have this toolbox I can take with me to auditions which gives me such a sense of confidence. Now when I get nervous or I get a challenging piece of copy, I can run through my list of tools and not panic! What a wonderful gift you have shared with us. And I also really appreciate the generous way you open your heart every class and share parts of your story and journey with the class. I will definitely be taking more of your classes in the future, they all sound like fun and I especially want to try out audiobooks. Thanks again for everything! I'm looking forward to my next class with you & until then wishing you all the best!" -Karen Collazzo
"Unlike some workshops where you sit back and let the instructor's data wash over you, in this class, you will be busy working from the time you sit down to the time you leave. Do not register for this class expecting passive meditation on theoretical concepts. This is an effort-driven course with you doing the efforting." -Bob Makarowski
"Hey Paul, I highly enjoyed your class. Learned a ton of very effective techniques from you that I'd never been taught before. Really great stuff! You are by far the best VO teacher I've ever had -- and I've taken a good number of courses in LA with some well-established and excellent teachers. I love the passion you bring to class and that you genuinely care to see your students improve. That is so rare. You also have the gift of an unerring ear and the ability to really hone in and give precise instructions to each student. Again, thanks for such a wonderful, edifying and inspirational class!" -Leslie Valdes
"Dear Paul, You are such a gifted performer and teacher. I wish I had found you years ago. You inspire all of us to stretch our skills with your intuitive direction and encouragement, and you give us a safe space to succeed and to fail. I have learned more in your classes than I ever learned in decades of actual acting experience on camera. Nobody teaches what you teach, and I've never met a teacher with such heart. Thank you. You are a true tonic for the spirit. You've certainly changed my life." -Mary Lynn Blanks
"Paul, There's a special star in your crown up in heaven. You're more than just an artist and a teacher. You're an INSPIRER!" -James C. Lewis
"Hi Paul, I just wanted to take a moment and tell you how much your class meant to me. When we first started I was very disillusioned with my career as an actor, and I had started to think that it was maybe time for me to find something else. In fact, joining your class was a last ditch effort to see if I was really cut out for this. Every single session was so inspiring, and I learned so much from you that I feel rejuvenated. I'm at the point where I can jump back into auditioning with both feet and feel confident about my work. I know this is a corny email- but I mean every word of it. Thank you so very much.I will definitely be taking more of your classes and I look forward to working with you more in the future." -Jonathan Anderson
"Great direction and he is able to get a lot out of you. A lot of learning through listening." -Liz Damuth
"Paul, it was a great class. Even in reviewing basics I thought that I already "knew" (read: had learned and forgotten), I found myself refreshed. I came to class to get pruned, so that I could continue to grow; and that's exactly what I got. Thanks for that.And, BTW, I also booked 2 on-camera spots the day after 2 Tuesday classes. No coincidence as far as I am concerned. Looking forward to our next time together. Now, back to calming myself down through measured breaths." -Peter Flihan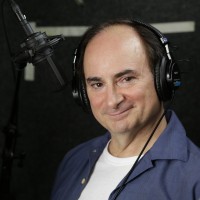 Paul Liberti
Paul Liberti currently teaches competitive classes in Los Angeles and NYC and Nationally for SAG/AFTRA Foundation in independently in Commercial VO, Audio Book Narration, Video Game Character work and Animation. He also teaches Accents for Actors - for Animation, Voice Actors, Film Actors, Broadway and London's West End Theater, and Regional Theater with recent shows like Disney's Frozen, USA Network - Falling Water, The National Theater's - One Night in Miami, Greater Tuna, Anastasia, My Fair Lady, Brigadoon.
Paul also teaches annually to graduating University students from across the nation - Memphis, Western Michigan University, Oakland University and many others.
Paul has booked hundreds of voiceover spots and animated series including Pokémon, Blue's Clues, Noggin's, Pinky Dinky Doo, Saturday Night Live Cartoons and Sesame Street.
He is currently the voice of Curious George & the Man in the Yellow Hat www.curiousgeorge.com. He has narrated for Scholastic, Nickelodeon, Tavoli Entertainment and the Audie Award winning series Goosebumps by R.L Stine. Mr. Liberti has also performed on Broadway, Broadway tours as well as film and TV, including The Daily Show, SNL TV's Funhouse, Showtime's Cartoon President, PBS, Nickelodeon, Showtime and more.

Meets
| | |
| --- | --- |
| Friday, July 26, 2019 | 6:00 pm |
| Friday, August 2, 2019 | 6:00 pm |
| Friday, August 9, 2019 | 6:00 pm |
The following disclaimer is provided specifically at the request of and in accordance with SAG/AFTRA: Seminars or classes are for educational purposes only and will not secure or provide opportunity for employment in the field or representation by an agent or casting director.