New! 3 Week HORROR FILM/TV DEMO CLASS with Casting Director PAMELA KRAMER + Film 1 Scene with REPRODUCTIONS
Thursday, May 9, 2019, 7:00pm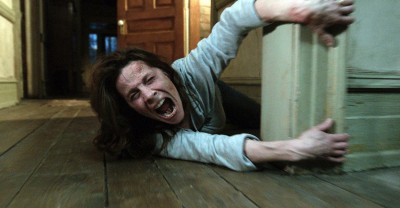 Love scary movies? Want to film a horror scene?
If you're pursuing film and TV, it's imperative that you have either a film and TV demo or clips of your work to show agents and casting directors on actors access and beyond. Without a demo, your competition is getting placed above you, and you're probably not even being looked at by casting directors.
In this class, you'll spend two weeks working with a casting director Pamela Kramer followed by filming your third week on set with our production partner Reproductions to create high-quality footage, build experience on screen and on set and capture scenes for your specific type.

CLASS OVERVIEW
Week 1 - 7:00-7:30 - Overview of the Production Process: In the first class, you'll meet the Reproductions team and talk about the production process.
Week 1 - 7:30-9:30 - Casting/Coaching: Pamela will receive your headshots and resumes prior to the class and bring in sides to pair up everyone in the class. You will rehearse and coach your scenes with your partners and receive individual coaching from the CD in front of the class so that everyone can learn.
Weeks 2: Private coaching with your partner and Pamela. You will be assigned 20-min coaching times per scene.
Week 3 - Filming: In the week following the class, you will shoot your scene with the Reproductions Video Team on location with professional sound, lighting and 4K camera equipment with a filmmaker and editor. You must be available during your designated shoot week. We shoot weekdays M-F 10:00am-7:00pm and anywhere within a 30 min radius on the MTA from the Actors Connection/Reproductions offices in midtown. Shooting times are first-come, first-serve. Actors are responsible for securing their own locations, hair/makeup and wardrobe/styling.
What's Next? Within two weeks after your class and filming is complete, you'll receive your high-quality, fully-edited and produced, cinematic scene to post on your website, add to your current demo reel (discount upon completing the class!) or upload directly to your Actors Access profile or other industry sites. Scenes include 1 round of revisions; additional versions are $50 each.
TESTIMONIALS:
"There are so many acting schools, classes and businesses out here in NYC that only care about the well being of themselves. This demo reel class is the first class I have taken with Actors Connection and Reproductions and I admit I felt 'at home' from the moment I walked in to the class. You have now gone one further step by listening to me, my personal issues today, respecting and accepting them and working around them without a feeling of doubt."
"I am very thankful for the demo reel class. I had no video footage up until now. Mike did an excellent job at piecing together all my best moments and creating awesome footage for me to use on my website. I have since signed with my 1st manager. Thank you!" -Nikki Dos Santos
"I found this class to be really helpful! The team at Reproductions and Actors Connection really go above and beyond and take the extra time to make sure that you are connecting with your scene and scene partner and that you are ultimately satisfied with your final product. The set-up of the class is pretty loose and it is really what you make of it. A lot of the responsibility falls on you, which gives you a lot of creative freedom to do the scene as you want to, with the teachers offering their opinions to help you through the process. Like in the real world, it is up to you to do your own work on the scene and show up to your set ready to shoot. Bottom line-considering all the time and effort it takes to execute this class, I think it is worth the cost and certainly benefited from participating!" -Jared Miller
"I really enjoyed the demo class! My website is up and running and feels complete because of my new clips and demo reel and just helped me to start FREELANCING with a personal manager!" -Kenan Wei
"The demo reel class at Actors Connection and Reproductions is the best reel class out there. Its truly worth every penny. Everything is shot on scene, which separates this class from other reel classes and makes it that much better! Now I have legit material to send out to casting directors and agents. I highly recommend! The demo reel helped me get a manager, which is great, thank you." -Elora Von Rosch
"These days, a demo reel is as essential as a headshot. This class is an excellent source for those looking to begin a TV/Film career, but have no footage for a reel. The whole collaborative experience was amazing and educational, and I've already gotten auditions because of my reel. I highly recommend this class!" -Sherry Lorraine
"The Demo Reel class was probably one of the most important things I could have ever done for myself. Not only did I get fantastic footage and first rate production value scenes/clips, I am getting lots of positive response from casting directors, agents and managers. HS & resume isn't enough anymore, you have to have a reel. It's a catch 22 because how do you get a reel if you don't get the jobs to put on the reel? Well, take this class and make it happen for yourself. Get it! Do it! Create the career you want!" -Eddie James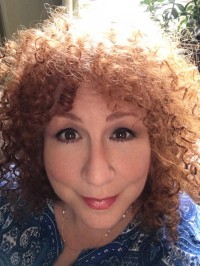 Pamela Kramer
With over 4000 days on set, Pamela casts for film and television, as well as hundreds of commercials, industrials, and voice-overs.
Her film casting includes: The Basement, Psycho Sisters, A taste for flesh & blood, Ghoul School, Return to Providence (Syfy), Suspension of Disbelief (Dark comedy), Dante Tomaselli's, Torture Chamber (horror), Tomato Limbo (romantic comedy) with Artie Pasqual & Tisa Tinsman, Devouring Venus (Drama), and Creepy Clowns (horror). She's also cast several award-winning shorts: Charred, The Orchard, Alien Invasion, Always Have Paris, Family Reunion, Who Shot Ape Lincoln? and The Forgotten.
Other films Pamela has placed talent:
The Last Request w/Danny Aiello, Beneath, The Family Way w/ Catherine Corcoran, Beauty School, Blood Bullets and Buffoons, Animal Room w/Neil Patrick Harris, BPM (Beats per Minute), Clean Break and Sticks.
In Pre-Production: "Hannah, Can you hear me?" - Casting & Co-Producer (Drama), Story is based on Charlie Chaplin's mother.
In Pre-Production: Docudrama -"Lucky Jack" with Kevin Kline - Casting Director, Click Next to Continue-Casting Director & Co-Producer (Syfy television show) & The Family Way-Horror film-Casting Director.
Pamela is the Executive Producer of a Paranormal Drama television show, "Absent Witness". Based on the real life events of Psychic Medium & Remote Viewer, Karl Petry, who works along side the police, government and private sector.
Other credits include: US ARMY, Mercedes, Tailgate 48 on the Big 10 Network. A sample of commercial clients include: Homeland Security, Altria, Clairol, Microsoft, Nokia, Merck, Sanofi, ADP, Pfizer, Pepsi, Kraft, Genentech, Pet Smart, Prudential, Verizon, AT&T, Citibank, American Express, Master Card, Panasonic, Samsung, Phillips Electronics, FootLocker, Hess, Sears, Mars, and many more. Including several television pilots for VH1, MTV, History Channel and integrated commercial campaign for Chubb, numerous national and regional commercials as well as 30 episodes of Comedy Central's hit TV series "Strangers with Candy" with Stephen Colbert & Amy Sadaris.
Radio interview's on sirusXM radio with: Jose Mangin, Live Radio Show, FRANS WORLD at Kensico Damn, Horror Talk Magazine, Jay Kay's Horror Happening Radio (listener's in 87 countries), Neil Haley Show (with over 1.5 million listeners), Hamilton Radio, Backstage & a pod-cast on the Actors Connection on the discussion of horror.
Resent Articles: "Get Your Scare On" with Jackie Sonnenberg, Bergen Record, (Entertainment section.), BackStage (Trade) Horror Talk, The Kearney Observer & The Star Ledger.
Pamela teaches a Horror/How to die for the camera intensive - the only class of it's kind in the country. Her students and former students have gone on to land roles on mainstream television and films such as: Orange Is The New Black, White Collar, Gotham, Blue Bloods, The Mysteries of Laura, The Deuce, The Following, Daredevil, The Purge and more using the skills they learned in "Dying for the Camera.
One of the many things people find interesting about Pamela is that she is also a gifted "Energetic Body Healer" and "Clairvoyant-Medium." She brings both worlds together with ease. Her intuitive insight is sought after by entertainment & corporate professionals and privately.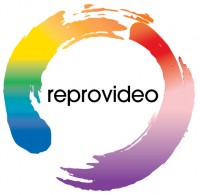 Reproductions
REPRODUCTIONS VIDEO produces and films hundreds of scenes for New York actors each year. Specializing in demo reel editing, scene production and musical theatre taping, ReproVideo provides you with the demo footage to equip your career, actorsaccess profile and marketing needs. reproductions.com
Watch sample scenes here
Watch sample Musical Theatre Clips here
Meets
| | |
| --- | --- |
| Thursday, May 9, 2019 | 7:00 pm |
| Thursday, May 16, 2019 | 7:00 pm |
The following disclaimer is provided specifically at the request of and in accordance with SAG/AFTRA: Seminars or classes are for educational purposes only and will not secure or provide opportunity for employment in the field or representation by an agent or casting director.