ADVANCED ANIMATION VOICE-OVER-3 Week V/O Class PLUS Bonus "IN STUDIO" class with Darren Dunstan, Casting Director/Voice Director, 4K Media
Tuesday, March 19, 2019, 6:30pm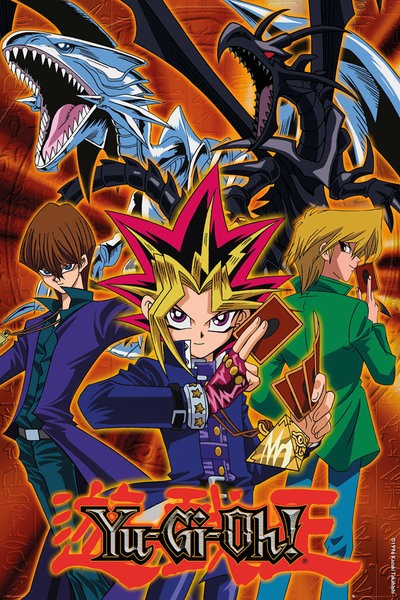 After RAVE reviews on Darren's INTRO class - Darren is BACK to take you to the next level!
Darren will further develop your skills as a cartoon voiceover actor in both pre-record and ADR scenarios. Through quick script assessment techniques and by increasing your vocal range and versatility, Darren will prep you to ace both v/o auditions and recording sessions.
IN ADDITION, a bonus fourth class session will be at a voiceover studio where students can watch Darren run a professional v/o session, ask the actor and engineer questions and further understand the relationship between actor and director.
Limited to 12 actors

TESTIMONIALS/SUCCESS STORIES:
"Darren is incredible!" -Mary Donath
"I'm taking this class again." -Malika Butler
"Darren is very encouraging!" -Cynthia Sam
"The coolest thing about this class is that Darren teaches it like you've booked the roles and you're recording the job." -Kathleen France
"Darren is a master at pinpointing characters that work for each student and helping them find the right path into connecting with each new role." -Francesca Calo
"The class is very actor focused. Darren helps you think technically about where to place your voice, but really focuses you on how to think about each line and each beat." -Johari Frasier
"Darren knows his stuff. It's great to learn voiceover from the perspective of a casting director/voice director (coach). He gives a lot of emphasis on audition techniques and ADR sessions." -Ali Nasser
"Darren is a talented director and teacher." -Austin Crowley
"Darren is great with all levels and personalities. He has a generosity of spirit that made me feel like it was a safe place to play and ask questions. He's an amazing director and I learned so much just getting to watch him work." -Sandra DeLuca
"Darren shared his world of direction and made the class enjoyable. I learned so many ways to approach a script." -Raymond Petal
"Darren has an ability to recognize what makes each individual actor shine - he picks characters and sides that highlight your strengths while also giving you opportunities to expand your range and grow. He's the best and I hope to stay in touch!" -Michael Silberblatt
Dan Edwards BOOKED a leading role on the series "YuGiOh Arc V" after being brought in to audition from meeting Darren Dunstan in his Advanced Voice-Over Class here at Actors Connection!
Matt Shipman BOOKED a leading role on the series "YuGiOh Arc V" after being brought in to audition from meeting Darren Dunstan in his Advanced Voice-Over Class here at Actors Connection!
"It was awesome!" -Daniel Kramer
"Darren is an incredibly knowledgeable and talented director who knew exactly how to make his students comfortable and relaxed, so they were able to give their best performance. He is so kind, good humored, and his knowledge about the industry is incredibly valuable." -Hanna Burke
"Darren is great! I love the variety of copy we got throughout the class. He was supportive and challenged us." -Megan MacPhee
"Darren is great, friendly and talented... it's super cool to learn from a professional cartoon actor!" -Jo Young
"Darren is an awesome teacher. I learned a lot about vocalization and voice nuances that I did not think about before. He really helped finding voices and characters within us." -Brittany Lauda
"Darren's real world experiences that he shares are extremely helpful. Loved this class!" -Marko Coomer
"Darren has a natural ability to draw out the best elements of a performance and help you identify those elements yourself in future reads." -Chad Sheveland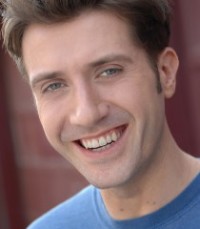 Darren Dunstan
Darren is a voice director and casting director for numerous series. Credits include Welcome to the Wayne, Sunny Day, Yu-Gi-Oh! VRAINS, Yu-Gi-Oh! Arc V, Yu-Gi-Oh! 5Ds, Green Eggs and Ham, Chaotic, Teenage Mutant Ninja Turtles, Dinosaur King, Pokemon, Pat and Stan, Cubix, Fighting Foodons and Rick and Steve. His directing projects have been featured on Nickelodeon, Nick Jr., NickToons, the CW, Cartoon Network and Teletoon Canada.

Darren has also directed feature-length animated films for the Yu-Gi-Oh!, Pokemon and Teenage Mutant Ninja Turtles franchises. He has been a video game director for Nintendo, Konami and Nickelodeon. Darren has been a voice actor on numerous animated series, most notably on Yu-Gi-Oh! as Maximillion Pegasus, Teenage Mutant Ninja Turtles as Master Splinter, P. King Duckling as Arma Dillo and Chaotic as Kaz.
Meets
| | |
| --- | --- |
| Tuesday, March 19, 2019 | 6:30 pm |
| Tuesday, March 26, 2019 | 6:30 pm |
| Tuesday, April 2, 2019 | 6:30 pm |
The following disclaimer is provided specifically at the request of and in accordance with SAG/AFTRA: Seminars or classes are for educational purposes only and will not secure or provide opportunity for employment in the field or representation by an agent or casting director.