NEW! GAMECHANGER: 3 Week Audition Technique and Business Marketing Class with Jennifer Konawal, Personal Manager, Washington Square Films
Monday, February 25, 2019, 6:30pm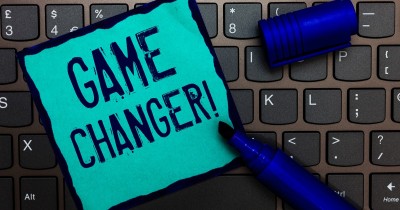 The business of acting is not usually discussed in technique classes. Okay, hardly ever.

But if you worked on yourself equally as hard and did your research on how you view yourself, your marketing and where you want to go, you might possibly TRANSFORM your acting career trajectory.

Have you put thought into what type of actor you want to be, what type of roles you want to be doing? Have you zeroed in and really done your research?

If you didn't get a league showcase or go through a masters program, it's essential to have a clear picture of who your competition is and who you feel is like you to become the actor you want to be.

In this new 3 week class, NY Personal Manager and former Gersh Talent Agent Jennifer Konawal will encourage you to be the "best marketing tool" for your own career and what can you be doing to internally define where you see yourself fitting into our community of performers.
Over three weeks, you'll work on both comedy and dramatic sides, discuss if your materials are the best representation of your experience and aspirations, run mock industry meetings, and research new resources that you can keep in mind when self promoting in order to find the right representative for you.

Jennifer will also cover:

-setting short and long term acting career goals

-researching who you're like in the biz and what is your type

-researching the NY agents and managers and who is right for you and your career?

-perfecting your pitch (agents and managers can only take you on if you are clear with how you're pitching yourself)
-articulating what you want for yourself and your career

-improve how you audition on-camera and how it translates on screen
-perfecting your business materials (headshots, resume, scenes etc.)

After three weeks, you'll be empowered to become goal oriented within a business plan so that you can take what you've learned and turn it into the career you've designed for yourself!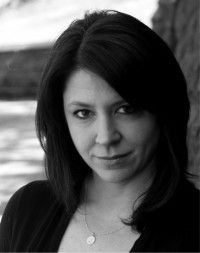 Jennifer Konawal
Jennifer is a Manager/Producer at the Top Bi-Coastal Management Company Washington Square Films. Previous to this position, Jennifer spent 15 years at The Gersh Agency, representing Talent and Literary clients.
Jennifer works with a diverse roster of Actors, Writers and Directors at Washington Square Films. Some of Jennifer's clients include Ruby Sparks' Zoe Kazan, Martha Marcy May Marlene's Louisa Krause and King Kelly director Andrew Neel.

Washington Square Arts & Films is a production and management company with offices in New York and Los Angeles. Most recently the company produced All Is Lost, starring Robert Redford as a man lost at sea, battling the elements to stay alive. The film, directed by JC Chandor, earned a Golden Globe for Best Original Score and is a current Academy Award nominee for Best Sound Editing. Other recent projects: Listen Up Philip, starring Jason Schwartzman, Elisabeth Moss, Jonathan Pryce, and Krysten Ritter, which premiered to five sold-out screenings at the 2014 Sundance Film Festival. Francine, starring Academy Award-winner Melissa Leo, premiered at the Berlin International Film Festival, and was nominated in the category of Breakthrough Director at the 2012 Gotham Independent Film Awards; and Margin Call which starred Kevin Spacey, Paul Bettany, Jeremy Irons, Zachary Quinto, and Stanley Tucci. Margin Call garnered an Academy Award nomination for Best Original Screenplay and won the 2012 Independent Spirit Award for Best First Feature.
Other notable projects include And Everything Is Going Fine, a critically acclaimed documentary by director Steven Soderbergh about the life of Spalding Gray, Billy Strayhorn: Lush Life which won the Emmy Award and Peabody Award for Best Documentary, Wendy and Lucy starring Michelle Williams which premiered at the Cannes Film Festival and was nominated for Best Picture at the Independent Spirit Awards, The United States of Poetry, a five part series for PBS which was called, "Possibly, the most important program about the spoken word ever produced," by The New York Times, and feature films Old Joy, Adrift in Manhattan and Love Ludlow, all of which premiered at the Sundance Film Festival. Most recently, Robert Levi's documentary Playwright: From Page to Stage aired on PBS for their Independent Lens series. The Boston Globe hailed the documentary, written and directed by Levi, "absorbing and illuminating".
Meets
| | |
| --- | --- |
| Monday, February 25, 2019 | 6:30 pm |
| Monday, March 4, 2019 | 6:30 pm |
| Monday, March 11, 2019 | 6:30 pm |
The following disclaimer is provided specifically at the request of and in accordance with SAG/AFTRA: Seminars or classes are for educational purposes only and will not secure or provide opportunity for employment in the field or representation by an agent or casting director.