FILM/TV DEMO CLASS with TV Casting Director BLAINE JOHNSTON + Film 1 Scene with REPRODUCTIONS
Monday, February 25, 2019, 7:30pm
This event is in the past.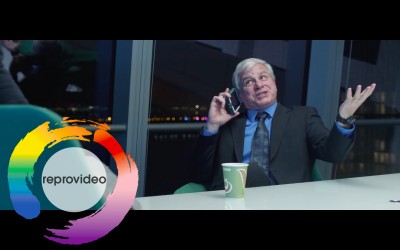 If you're pursuing film and TV, it's imperative that you have either a film and TV demo or clips of your work to show agents and casting directors on actors access and beyond. Without a demo, your competition is getting placed above you, and you're probably not even being looked at by casting directors.
In this class, you spend three weeks working with a casting director or industry guest followed by filming on set with our production partner Reproductions to create high-quality footage, build experience on screen and on set and capture scenes for your specific type.

CLASS OVERVIEW
Week 1 - 7:30-8:00 - Overview of the Production Process: In the first class, you'll meet the Reproductions team and talk about the production process.
Week 1 - 8:00-10:00 - Chemistry Read: Your casting director will receive your headshots and resumes prior to the class and bring in sides to do a chemistry read and pair up everyone in the class. You will spend the first week reading through scenes to find a good match for you and your partner. Your scene from Week 1 might stick, or you'll be assigned your specific scene before Week 2 if the CD needs to do some more digging for a great fit.
Week 2- 8:00-10:00 - Open Coaching: You will rehearse and coach your scenes with your partners and receive individual coaching from the CD in front of the class so that everyone can learn.
Week 3 - 8:00-10:00 - Private Coaching: You will have 20-min private coaching sessions with your partner and the CD for your scene.
Filming: In the week following the class, you will shoot your scene with the Reproductions Video Team on location with professional sound, lighting and 4K camera equipment with a filmmaker and editor. You must be available during your designated shoot week. We shoot weekdays M-F 10:00am-7:00pm and anywhere within a 30 min radius on the MTA from the Actors Connection/Reproductions offices in midtown. Shooting times are first-come, first-serve. Actors are responsible for securing their own locations, hair/makeup and wardrobe/styling.
What's Next? Within two weeks after your class and filming is complete, you'll receive your high-quality, fully-edited and produced, cinematic scene to post on your website, add to your current demo reel (discount upon completing the class!) or upload directly to your Actors Access profile or other industry sites. Scenes include 1 round of revisions; additional versions are $50 each.
TESTIMONIALS:
"There are so many acting schools, classes and businesses out here in NYC that only care about the well being of themselves. This demo reel class is the first class I have taken with Actors Connection and Reproductions and I admit I felt 'at home' from the moment I walked in to the class. You have now gone one further step by listening to me, my personal issues today, respecting and accepting them and working around them without a feeling of doubt."
"I am very thankful for the demo reel class. I had no video footage up until now. Mike did an excellent job at piecing together all my best moments and creating awesome footage for me to use on my website. I have since signed with my 1st manager. Thank you!" -Nikki Dos Santos
"I found this class to be really helpful! The team at Reproductions and Actors Connection really go above and beyond and take the extra time to make sure that you are connecting with your scene and scene partner and that you are ultimately satisfied with your final product. The set-up of the class is pretty loose and it is really what you make of it. A lot of the responsibility falls on you, which gives you a lot of creative freedom to do the scene as you want to, with the teachers offering their opinions to help you through the process. Like in the real world, it is up to you to do your own work on the scene and show up to your set ready to shoot. Bottom line-considering all the time and effort it takes to execute this class, I think it is worth the cost and certainly benefited from participating!" -Jared Miller
"I really enjoyed the demo class! My website is up and running and feels complete because of my new clips and demo reel and just helped me to start FREELANCING with a personal manager!" -Kenan Wei
"The demo reel class at Actors Connection and Reproductions is the best reel class out there. Its truly worth every penny. Everything is shot on scene, which separates this class from other reel classes and makes it that much better! Now I have legit material to send out to casting directors and agents. I highly recommend! The demo reel helped me get a manager, which is great, thank you." -Elora Von Rosch
"These days, a demo reel is as essential as a headshot. This class is an excellent source for those looking to begin a TV/Film career, but have no footage for a reel. The whole collaborative experience was amazing and educational, and I've already gotten auditions because of my reel. I highly recommend this class!" -Sherry Lorraine
"The Demo Reel class was probably one of the most important things I could have ever done for myself. Not only did I get fantastic footage and first rate production value scenes/clips, I am getting lots of positive response from casting directors, agents and managers. HS & resume isn't enough anymore, you have to have a reel. It's a catch 22 because how do you get a reel if you don't get the jobs to put on the reel? Well, take this class and make it happen for yourself. Get it! Do it! Create the career you want!" -Eddie James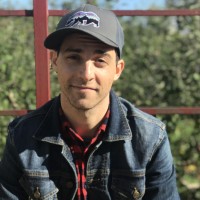 Blaine Johnston
Blaine's background is in behind the camera & theater casting and he continues to work in various casting offices in New York City. He most recently worked on the 4th Season of YOUNGER on TVLand. He was the casting director for the short film Mariachi Madness and was/is a casting director for two NY theater companies, RAL Productions and Goldfish Memory Productions. Visit Blaine's LinkedIn and IMDB page for more info.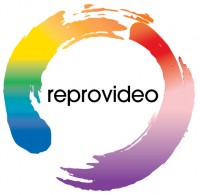 Reproductions
REPRODUCTIONS VIDEO produces and films hundreds of scenes for New York actors each year. Specializing in demo reel editing, scene production and musical theatre taping, ReproVideo provides you with the demo footage to equip your career, actorsaccess profile and marketing needs. reproductions.com
Watch sample scenes here
Watch sample Musical Theatre Clips here
Meets
| | |
| --- | --- |
| Monday, February 25, 2019 | 7:30 pm |
| Monday, March 4, 2019 | 8:00 pm |
| Monday, March 11, 2019 | 8:00 pm |
The following disclaimer is provided specifically at the request of and in accordance with SAG/AFTRA: Seminars or classes are for educational purposes only and will not secure or provide opportunity for employment in the field or representation by an agent or casting director.