2 Week FEATURE FILM/TELEVISION Class with David Vaccari CSA, Casting Director
Thursday, January 24, 2019, 6:30pm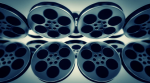 Here's your chance to work with one of the NY's top film casting directors.
This 2 week class focuses on auditioning on-camera. The first week you will receive COLD sides from David and the second week you will focus on Film sides which David will "cast" in advance. All aspects of working on-camera in film will be covered fully by David including audition tips and techniques, and answers to every question you were ever afraid to ask!
This class is a MUST for those wanting to perfect their on-camera film audition technique!
*** Scenes will be recorded on-camera. As a courtesy, your video clips will be made available to you within a week. An email notification will be sent when the clips are available to view and download from your Actors Connection account. Please note: from time to time technical issues do occur. As a result video clips are a courtesy, not a guarantee.***
Please upload your headshot and create a resume in your online account upon registration.
TESTIMONIALS:
"Fabulous class!" -Tiffany Rothman
"David was very detailed in his instructions and gave great feedback. Love coming to AC!" -Miranda Roldan
"Great class, great teacher!" -Jordan Loewenstein
"David takes his time with each actor and is extremely thorough in his critique." -Katie McArver
"The amount of time, attention to detail and roles David picked for us were the strengths of this class. He is hugely invested in helping you improve and you will learn so much." -Faye Nightingale
"This class was great. My first one at Actors Connection. David spent so much time with each of us, really personalizing the feedback and providing very practical, clear, immediately actionable advice. He took each of us seriously and was genuinely helpful to all of us. Thank you so much!" -Sue Suh
"Working with David Vaccari was a great experience. As a prestigious casting director in the business, he truly cares about helping up and coming actors. He was encouraging and willing to push me to create even better choices within my scene work. Through very challenges scenes, he helped me find ways to make them easier and understand how to handle them in an audition situation. Our goals were to make them more detailed & specific which would be compelling enough for a callback. I know with the skills I learned, I will have much more success moving forward in my upcoming auditions. I look forward to using the tips and techniques he taught me." -Alyse Zwick
"Taking a class with David Vaccari has been superb as his attention to detail and inside perspective on the business makes actors more aware and gives actors' perspective on how "the business" works on the other side of the coin." -Chris Lazzaro
David Vaccari
David Vaccari is currently a casting director in New York, where he mainly focuses on film, television and commercials. His film projects include casting for "The Intern" with Robert DeNiro, "Focus" with Will Smith, "Friends With Kids", "Howl", "The Greatest Showman", "Rachel Getting Married", "Jonah Hex", "Pieces of April", "Keane", "The Bone Collector" and the Gus Van Sant films, "Restless", "Paranoid Park" and "Finding Forrester" with Sean Connery. His TV projects include "Time After Time", "Penny Dreadful", "A Gifted Man","Smash,"and numerous pilots. He has also contributed to the casting for many musicals such as "Rent", "The Capeman", "Hairspray" and "Hedwig and The Angry Inch".
Meets
| | |
| --- | --- |
| Thursday, January 24, 2019 | 6:30 pm |
| Thursday, January 31, 2019 | 6:30 pm |
The following disclaimer is provided specifically at the request of and in accordance with SAG/AFTRA: Seminars or classes are for educational purposes only and will not secure or provide opportunity for employment in the field or representation by an agent or casting director.