4 Week FILM/TV AUDITION TECHNIQUE with "Emmy and Artios Award Winner" - Judy Henderson, CD, Credits include Showtime's HOMELAND, the new Showtime series CITY ON A HILL plus casting SIX features!
Friday, January 11, 2019, 7:00pm
This event is in the past.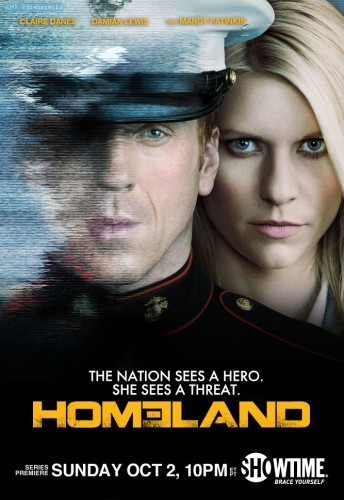 CONGRATULATIONS to Judy on her most recent Artios Award for BURIED CHILD, her Emmy Award AND 2 Artios Awards for excellence in CASTING for the Showtime TV series HOMELAND starring Claire Danes and Mandy Patinkin.
Each week will build on the last and all sessions will be on-camera. The course will start off with a week of monologues so Judy can get a "feel" for your type as well as an opportunity to focus on each actor's individual on-camera habits and how this could affect your audition. Week 2 you'll work on cold sides and in week 3 you'll be emailed film sides to prepare in advance working with readers, scene partners, blocking and rehearsing your sides, all on camera. The final week will be a final "performance" replicating a final studio "test".
For the first class, please prepare a Contemporary Monologue 2 minutes or less in length. In addition, upload your headshot and create a resume in your online account upon registration.
If you've taken Judy's class before, she asks that you wait at least 18 months before taking it again.
PLEASE NOTE: You must be available to attend all four classes as requested by Judy. No make-ups allowed.
***Scenes will be recorded on-camera. Within the week following your class, you will receive an email notification that video clips are available to view and download.***
Please upload your headshot and create a resume in your online account upon registration.
TESTIMONIALS:
"Judy is an excellent teacher! She is direct, funny and knows her craft well. I learned so much about acting for TV/film." -Dylan Glanzer
"Judy is fabulous and very sweet! Very knowledgeable and genuinely cares about teaching." -Renee Adrienne Vito
"Judy gives clear and concise direction. The information she shares with the class is invaluable. In addition, she is kind and accessible, continually asking the class if there are any questions." -Melody Fadness
"Judy was lovely to work with!" -Brian Esposito
"Judy was awesome!" -Kajuana Shuford
"Great class, highly recommended!" -Rashad Riman
"Judy's personality and ability to impart her concepts make for great teaching and motivating. No wonder she's so successful!" -Donna Cherry
"Thank you Judy for always having a nice way to push us further!" -Jared Grange
"THANK YOU so much for the guidance you gave me in your 4 week class this Summer. I swear immediately after taking your class I got much more comfortable being "in character" and have been booking roles back to back! I booked a great role in an international film set to hit theaters next week in Indonesia and then Netflix the week after." -Daniel Danielson
"Absolutely LOVED this class! Judy is a wonderful teacher. She's honest and forthright, but kind. She's genuinely interested in seeing participants learn." -Kate Avallone
"Judy really takes the time to teach each individual actor." -Christie Pierce
"Judy has a great attention to detail and knows how to constructively criticize actors. She is kind, knowledgable and truly cares about the work. You can tell she loves her job." -Daren Donofrio
"Judy has a specific talent for transitioning theater trained actors toward good readable camera technique." -Julianne Lawson
"Judy was very detail oriented about the whole picture. I really appreciated the time she took making sure I was connected and clear." -Coley Company
"She is so full of knowledge!" -Christopher Morabito
"Judy Henderson is without a doubt the best teacher I've had at Actors Connection. Her critique is always spot on, in depth and insightful, and she cuts to the core of each actor's strengths and weaknesses. She genuinely cares about her students improving. I believe every single person in this class has emerged a better actor with sharper camera technique." -Natalie Faye
"I'm really blown away by the quality of this class. It was my first class at Actor's Connection and it was a tremendous introduction." -Julie Cohn
"Judy really cares about the actors!" -Vishwas
"Judy is a great teacher - very specific - I definitely grew." -Christopher King
"I thought that Judy was an amazing teacher. I learned the importance of moment to moment work. The strength of the class is that Judy is a professional teacher and brilliant casting director that knows what she's talking about." -Barthelemy Atsin
"I appreciated her honesty and constructive critiques and also learned a lot about how to play to a camera -- that 'less is more'." -Tiffany Gray
"Judy is AMAZING!" -Khaled Ouaaz
"The whole course enhanced my ability to work in front camera." -Elizabeth McKenna
"Judy pays attention to the needs of each student." -Maura McKendrick
"Judy is an incredible teacher. So understanding and really listens! She knows how to guide each person." -Maya Kurokouchi
"I saw a vast improvement in my work over the course of this class. Judy was extremely thorough and willing to take time to provide constructive criticism."
"I learned how to be myself without limiting myself."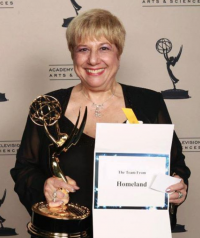 Judy Henderson
Not only is Judy one of NYC's foremost casting directors, she is a legend in the industry and a truly gifted teacher! With numerous years of casting film, Judy brings a detailed and creative approach to the actor's process and invaluable insight about the industry. She was voted as one of the top 20 CD's in the U.S., an Artios award winner for Hurly Burly and has called in, auditioned, and booked many actors met at Actors Connection!
Currently, she is casting for Showtime's HOMELAND, the new Showtime series CITY ON A HILL plus several feature/indie films: GUARDIAN, KILLER SCRIPT, and AFTERLANDS. She has also begun casting the new season of plays for THE NEW GROUP.
Recent and past credits include: Film: Entangled, Mapplethorpe, Untitled film for Paramount Pictures, GWB, Coming Up Roses, Roadie, Unicorns, Perestroika, Lifelines, Day Zero, The Trouble With Cali, 12 and Holding, L.I.E.(6 Independent Spirit Award Nominations, Winner of Best Debut Performance Award), Blue Moon, Friends And Family, I'll Take You There, subUrbia, The Deli, The Size of Watermelons, Pompatus of Love, Before Sunrise, Naked In New York. TV credits include: Babylon Fields Pilot (CBS), Sins of the City (USA), Fox TV's Love And Betrayal: The Mia Farrow Story, PBS: American Playhouse's "Land of Little Rain". Broadway: Barefoot In The Park, Getting Married, On Borrowed Time, Search and Destroy, Salome, Anna Karenina (4 Tony Nominations). Off-Broadway: The Starry Messenger, Lie of The Mind, The Kid, Mouth To Mouth, Groundswell, Things We Want, Two Thousand Years, Rafta Rafta, The Prime of Miss Jean Brodie, Abigail's Party, Hurlyburly, Sin, Aunt Dan & Lemon, Roar, Trust, Smelling A Rat, What The Butler Saw, East is East, Guantanamo, Gross Indecency, This Is Our Youth, My Night With Reg, Curtains, Ecstasy, First Night, Amphigorey (Drama Desk Nomination), Ruthless, Raft of the Medusa, Other People's Money, Forever Plaid (Outer Critics Circle Nomination, Drama Desk Nomination). New York Theatres: The New Group, The Play Company Awards for productions worked: Obie for Ecstasy and Curtains, The Lucille Lortel Best Off-Broadway Play for Gross Indecency, Three Outer Critics Circle Awards for Other People's Money, The Outer Critics Circle Award for Ruthless, The Drama Desk Award for Ruthless, a MAC Award for Best Cast Album for Forever Plaid, The Drama Desk Award to The York Theatre Company for Outstanding Contribution to Theatre. Ms. Henderson has been honored by The Ross Reports as one of the top 20 US Film Casting Directors and has achieved an ARTIOS AWARD for Outstanding Achievement in Off-Broadway Theater Casting, an ARTIOS nomination for Independent Film Feature Casting, and 6 ARTIOS nominations for Off-Broadway Theatre Casting. She has cast innumerable national on-camera and voice-over television commercials. She is a member of the Casting Society of America. This class will fill FAST so don't delay!
Meets
| | |
| --- | --- |
| Friday, January 11, 2019 | 7:00 pm |
| Friday, January 18, 2019 | 7:00 pm |
| Friday, January 25, 2019 | 7:00 pm |
| Friday, February 1, 2019 | 7:00 pm |
The following disclaimer is provided specifically at the request of and in accordance with SAG/AFTRA: Seminars or classes are for educational purposes only and will not secure or provide opportunity for employment in the field or representation by an agent or casting director.