4 Week On-Camera COMMERCIAL Class with David Cady, Commercial Casting Director, Donna DeSeta Casting PLUS 3 Commercial Agents of your choice!
Saturday, January 19, 2019, 11:30am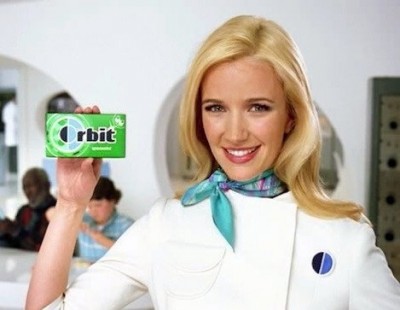 Hailed as one of THE BEST Commercial teachers in town, we are thrilled to have David teaching this always SOLD OUT SATURDAY Commercial Class.
Many of our actors have requested to work with David, so here is your opportunity!
Over the course of 4 weeks, you'll work on: on-camera technique, breaking down commercial copy, working with cue cards, testimonial vs more character driven auditions, and improv.
You'll also learn tricks of the trade, common mistakes and how to fix them, what really goes on at a call-back and he'll answer any questions you might have. Have you ever wondered why you're not booking more commercials or even just getting a call-back? What are you doing that is holding back your true potential? David is here to help you find out just that and fix the individual issues that are stopping you from booking more jobs!
With the class, you'll also get three seminar credits to meet three on-camera commercial agents!
Work on-camera in every class!
Please upload your headshot and create a resume in your online account upon registration.
***Portions of your work will be recorded on-camera. As a courtesy, your video clips will be made available to you within a week. An email notification will be sent when the clips are available to view and download from your Actors Connection account. Please note: from time to time technical issues do occur, as a result video clips are a courtesy, not a guarantee.***
TESTIMONIALS:
"David is great! I want to take more classes with him." -Isabel Cuddihy
"David has a great about him and is very open and free about sharing his wisdom." -Fernando Mateo Jr.
"David Cady was one of the best teachers that I've worked with at Actors Connection." -Laura Cantwell
"This was a wonderful class. David is incredibly thorough and supportive." -Rachel Errington
"David makes everyone feel comfortable." -Erica Forsyth
"David's class is a real world approach that boosts and motivates the professional actor." -Kyla Williams
"Great class, learned a lot about commercial audition process!" -Sze Chuen
"I learned more than I could have imagined!" -Tricia Merrick
"The strengths of David's class were his welcoming ways, his commitment to each individual's needs, his attention to detail in critiquing each person's performance, and his total knowledge of the subject matter." -Tom Murphy
"David Cady is a superb teacher. He goes above and beyond. He takes his time, studies the people in the class and then offers them a commercial that pertains to something they would get hired for." -Laura Phillips-Jakov
"In the first couple minutes of the class, I was already blown away. Amazing instructor." -Jake Elmendorf
"Thanks David! You gave me a great deal of wisdom and tools to bring my game to the next level." -Ronelle Thomas
"David took the time to coach us individually each week, which really helped us improve greatly. It was such a fun experience." -Tiffany Mellard
"David is a delight! Honestly a pleasure to work with!" -Sabrina Thomas
David Cady
A highly respected CD and teacher with close to 30 years in the business, David Cady has probably cast over 1500 commercials. He began his career as an actor on Broadway before moving into film and television casting with Bonnie Timmermann and Howard Feuer ("Dirty Dancing," "Enchanted"), and commercial casting at Donna DeSeta Casting, where he has worked for over 25 years. This very busy office casts TONS of commercials (both on-camera and V/O) including: Google, Scholastic, Ochsner Hospital, NFL, Stanley Steemer, Verizon FIOs, Marlboro, Orbit Gum, TD Bank. He's called in and booked several AC actors from past seminars and gives great feedback.
Meets
| | |
| --- | --- |
| Saturday, January 19, 2019 | 11:30 am |
| Saturday, January 26, 2019 | 11:30 am |
| Saturday, February 2, 2019 | 11:30 am |
| Saturday, February 9, 2019 | 11:30 am |
The following disclaimer is provided specifically at the request of and in accordance with SAG/AFTRA: Seminars or classes are for educational purposes only and will not secure or provide opportunity for employment in the field or representation by an agent or casting director.