AUDIO BOOKS - Author's Connection! 5 Week V/O Class with working Voice Actor Paul Liberti and a top NY Audible Author
Thursday, January 3, 2019, 6:00pm
This event is in the past.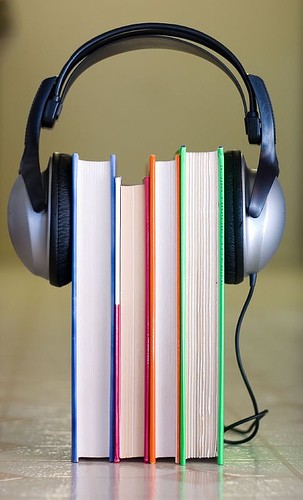 Now you can bring audio books to life like a pro!
Downloadable Audio Books are booming right now with more narrators needed every day. To compete in this very exciting field, you will need strong techniques and skills that can compete with seasoned narrators and celebrity narrators. Telling the AUTHOR'S version of the story is crucial yet you still need to find your own narration voice. You will work directly with a top Author and narrate their work with their input and critiques. This will truly prepare you for a new level in your professional voice over career.
Some of the top celebrated authors whom have worked with classes include: Dina Nayeri, Bill Doyle, Mary Anderson, Gwen Cooper & Evan Rehill.
You will learn: - To work directly with an Author - Finding your own unique narrating style - Contemporary techniques to connect to the listener - How to prepare for your audio book records and demo - And so much more!
Paul Liberti is a celebrated teacher and working voice actor whose audio books credits include: Crabhill Press story Apps, CuriousGeorge.com, Scholastic, Nickelodeon, Tavoli Entertainment, and the Audie Award winning series Goose Bumps. He'll guide you through an amazing five week journey in this every changing market!
Also included is an e-workbook with many Internet resources that will be used during class and after for continued advancement in the audio books market!
Limited to 12 V/O actors
TESTIMONIALS:
"I'm so glad I found this course, and I look forward to taking another of Paul's classes." -Sallie Beaumont
"Paul is a gifted, knowledgeable teacher and performer!" -Carrie Carmichael
"I would highly recommend this class!" -Dorian Wilson
"There's a special star in your crown up in heaven. You're more than just an artist and a teacher. You're an INSPIRER! While I'm now on book #21 that I have recorded professionally since I took your audio book class all because of the work we did in your classes. Thanks for everything once again!" -James
"Thank you on so many levels for your wonderful class! As this was my first course in several decades I was understandably terrified, but you made it such a safe and fun place to be, with kindness and encouragement for everybody. I really enjoyed working with you, and I believe I'd like to pursue work in audio books. I will of course register for your next class. Thank you again for a terrific class!" -Mary Lynn
"Paul is wonderful-a great teacher and an amazing talent!" -Mary Clancy Mango
"Just wanted to say that I thought your Audiobook class was fabulous. You really opened up a whole new world for me. I've had one or two audiobook classes (mostly single sessions) before, and honestly they didn't do much for me; and until having this class, I was kind of "on the fence" about my willingness or ability to perform in the audio book world, but this time around you helped me to not only make up my mind that I can and will do this, but you also helped me find my "voice" much in the way a very good singing coach helps his student to find theirs. You gave us so much to work with - and it stuck. That's the sign of a good teacher putting the knowledge out there and having the ability and energy to keep it fresh and interesting enough so that is sticks with the student. I will treasure this experience as I move forward towards forging a career as an audiobook narrator." -Dan Pona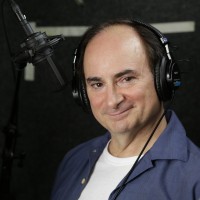 Paul Liberti
Paul Liberti currently teaches competitive classes in Los Angeles and NYC and Nationally for SAG/AFTRA Foundation in independently in Commercial VO, Audio Book Narration, Video Game Character work and Animation. He also teaches Accents for Actors - for Animation, Voice Actors, Film Actors, Broadway and London's West End Theater, and Regional Theater with recent shows like Disney's Frozen, USA Network - Falling Water, The National Theater's - One Night in Miami, Greater Tuna, Anastasia, My Fair Lady, Brigadoon.
Paul also teaches annually to graduating University students from across the nation - Memphis, Western Michigan University, Oakland University and many others.
Paul has booked hundreds of voiceover spots and animated series including Pokémon, Blue's Clues, Noggin's, Pinky Dinky Doo, Saturday Night Live Cartoons and Sesame Street.
He is currently the voice of Curious George & the Man in the Yellow Hat www.curiousgeorge.com. He has narrated for Scholastic, Nickelodeon, Tavoli Entertainment and the Audie Award winning series Goosebumps by R.L Stine. Mr. Liberti has also performed on Broadway, Broadway tours as well as film and TV, including The Daily Show, SNL TV's Funhouse, Showtime's Cartoon President, PBS, Nickelodeon, Showtime and more.

Meets
| | |
| --- | --- |
| Thursday, January 3, 2019 | 6:00 pm |
| Thursday, January 10, 2019 | 6:00 pm |
| Thursday, January 17, 2019 | 6:00 pm |
| Thursday, January 24, 2019 | 6:00 pm |
| Thursday, January 31, 2019 | 6:00 pm |
The following disclaimer is provided specifically at the request of and in accordance with SAG/AFTRA: Seminars or classes are for educational purposes only and will not secure or provide opportunity for employment in the field or representation by an agent or casting director.