COMMERCIAL SECRETS-All the TIPS to BOOKING Commercials and Voice-Overs Your Acting Coach Never Told You with John McKinney, Ex-Advertising Creative and current CD, Pomann Sound
Saturday, October 13, 2018, 10:00am
This event is in the past.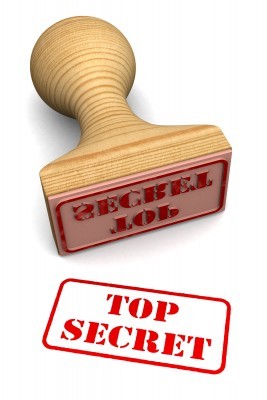 4pm. Few industries are as mystifying or confounding as the world of commercial acting. The cryptic copy, the scanty breakdowns, the lack of clear direction given at auditions… not to mention the "closed doors" talent selection process… Even the "handy tips" that most books or classes offer don't seem to work in allsituations, and opinions invariably conflict. To some degree, almost everyone –including the experts – are playing a guessing game, trying to anticipate what ad agencies want in their talent. It's as if no one really knows what's going on.
Come meet someone who does.
As a former New York advertising creative slash voiceover actor/casting director for over twenty-five years, John McKinney has the inside knowledge actors need to approach commercial auditions with confidence. His unique perspective on both creating – and casting – on-camera and voiceover roles at the national level allows him to explain the secrets to deciphering ad copy with mind blowing clarity, allowing the actor to make bold choices rather than tentative guesses.
Just of few of the many riddles that will be answered: -What do ad agencies see as the most common mistakes actors make at their auditions? -What are the proper emotional components for playing an announcer role? A character? A testimonial? -And what are some useful guidelines for breaking down copy that will work consistently across all genres?
Actors will also be made aware of such phenomena as acting-by- category, "brand personality" and other useful tools to determine a commercial's proper tone and subtext.
This myth-busting, information-packed intensive will shed a bright light on the murky, labyrinthine world of commercials and voiceovers and provide much needed breath of clarity to the entire business. Later in the class, actors will have the chance to test their newfound skills through hands-on workshops and mock auditions, further reinforcing their understanding of the commercial genre.
Most importantly, actors will learn to respect copy rather than disparage it, and enjoy the artistic challenge of connecting to it with depth, nuance and conviction. In short, they get to enjoy acting again.
For any on-camera or voice actor who ever wondered, "what the heck do I do with this copy?" this is one class you don't want to miss.
TESTIMONIALS:
"I really enjoyed your commercial secrets class I attended last Saturday at Actors' Connection. You really have the business or advertising agency insight that others cannot offer. I now view commercials on TV or radio differently. I recognize aspects I never did before. I will try to instill in my auditions all the little things, and attention to detail you have made me aware of. I hope to continue my voice over training in the coming months and will stay in touch. Thanks again for all your help." -Carl Pluchinotta
"I found John's all day Saturday Commercial Secrets Class to go like a flash. And I took notes like I was back in college. The reason for all the note taking was that John did not just speak in glowing generalities. He gave us tons of useful insights, including specific guidelines for interpreting copy that we could put to use right away. I highly recommend his class to all. Thank you, John." -Tom Murphy
"Just a quick note to tell you how much I appreciated John McKinney's class this weekend - it was informative, empowering and entertaining, and I gained the perspective I needed to approach both auditions and jobs with much more confidence. John revealed the hierarchy of creators and decision makers "behind the curtain" and showed us how to identify cues right in the copy to eliminate the guess work in auditions. I would highly recommend this class to anyone pursuing commercial work!" -Elena Zazanis
"John McKinney's class encapsulates a wealth of information for any actor. He gives brilliant insights to the world of advertising and subsequently how an actor can give a truthful performance in any commercial circumstance. I highly recommend John's class for all actors, you will not be disappointed!" -Keith L. O'Brien
"This was one of the most enjoyable, entertaining, and informative industry classes that I've attended, and it was all because of John. He really knows what he's talking about, and, since he's a former copy writer on the national level, he has the insiders point of view of what works and what doesn't for commercial auditions. Between the exercises, antidotes, and instruction, the five hours really flew by, and I can tell you first hand that after taking this class, the way I approach commercial copy and auditions has completely changed for the better. I would recommend this class both to those who are looking to get into commercials and the seasoned professional." -Kelley Swindall
"John McKinney's 'Commercial Secrets' class was amazing! I've been doing radio and TV commercials for over 20 years. It was enlightening to learn things that I never knew about the business and especially to discover the 'behind the scenes' secrets from a casting standpoint. This is a must for every commercial and voice-over actor!" -Sharon Geller
"Thank you thank you thank you! What a wonderful class of great industry secrets about commercial acting. John's candid nature, witty delivery and years of experience in all facets of the industry position lends very well to him teaching this class. I was really happy I was part of the experience." -Lynne Darlington
"I took John's "Commercial Secrets" workshop as an additional support to my other TV Commercial classes I have been taking. To my big surprise this workshop ended up being much more educational and informative than expected. I've learned not only how the industry operates from the actor's perspective, but also from the perspective of people involved behind the scene. In addition, John shared with us so many of his practical tools on how to interpret and deliver a script in the most productive way . If one tool didn't help you with interpretation, there are many other tools that you can use. Bottom line: All this knowledge gained from just one day of this workshop now allows me to feel more prepared and relaxed during audition as well as to be my best while delivering! On top of that, John is very passionate about what he does and it shows every step of the way. His very friendly and open personality made me feel at ease during the whole time. Great workshop!" -Elena Rassolova
"I took this intensive and found the information to be very helpful after taking several commercial classes." -Barbara Govan
"I thought the intensive was great. John had great examples, made us all participate (experience or no experience) and shared all of his knowledge from years of experience on what would be helpful to us. You can tell he is very passionate about what he does and his energy was great. I knew the class would be interesting, but it was better than I thought it was going to be." -Dawn DePhillips
"I found Mr McKinney very informative. He gave wonderful insights regarding the commercial business and his friendly and upbeat demeanor made the class very enjoyable." -Christine McMahon
John McKinney
Meets
| | |
| --- | --- |
| Saturday, October 13, 2018 | 10:00 am |
The following disclaimer is provided specifically at the request of and in accordance with SAG/AFTRA: Seminars or classes are for educational purposes only and will not secure or provide opportunity for employment in the field or representation by an agent or casting director.