NY Connection - By Approval Only!
Friday, October 12, 2018, 10:00am
This event is in the past.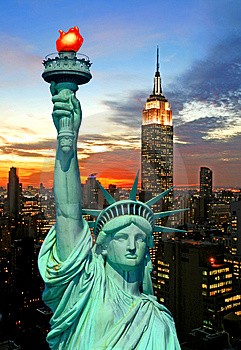 Fall TV Season Session: Dec. 12-14, 2018 with 12 Casting Directors and Talent Agents
"NY Connection is the best investment I have made in my acting career." -Julia Roux, past NY Connection participant
Our NY Connection is a 3-Day SHOWCASE that's jam packed with the GUARANTEED ATTENDANCE of INDUSTRY GUESTS who are the movers and shakers in the New York entertainment arena. Plus, the opportunity to film an Interrogation Scene to add to your demo or as a clip for submissions.
Whether you are considering a move to NYC or you already live here, this is the opportunity to guarantee yourself a networking opportunity, improve your auditioning skills and current material as well as showcase your artistry and talent. This program makes for the perfect time to get your feet wet, introduce yourself to a wide variety of industry guests, capitalize on being a "fresh face" for new projects, be seen by some of New York's Top Agents and Casting Directors and get a taste of what NYC may have in store for you and your future career.
Event Highlights:
•
3 Full Days of networking and showcasing your talent
•
6 Casting Director Intensives from Film, TV, Broadway and Commercials
•
6 Talent Agents to showcase to for Film, TV, Broadway and Commercials
•
1 Business seminar: "Finding the PERFECT Talent Agent for YOU"
By Approval Only, limited to 20 qualified performers (ages 18+) $695 for the 3-Day program
Please submit a picture and resume for consideration to: shorey@actorsconnection.com
**ONLY $275 additional charge for your Interrogation scene via Reproductions Video: -30-60 second scene focused on you (80/20) with professional light and sound -Off-camera partner provided (audio only) for dialogue -Be the cop, lawyer, witness, perp, or anyone else who fits in the scene! -Read Sample Sides. Change the gender, customize, or bring your own sides -30 min of filming // review your takes after the shoot -3 business day turnaround, delivered via Vimeo
Past Participant Testimonials and Success Stories:
"An unbelievable and unforgettable experience! The coaching, scene work, and sessions covering the business of the industry were phenomenal. I not only learned months of work over a 3-day period, but I also grew as an actor. I cannot express how much I appreciate all the help I received at this Showcase. I will definitely come back for another one and highly recommend it to all actors." -Catherine Valentine Parish

"I am SIGNING with Avalon Artists Group NY as my legit agency! I met with Craig and the NY based agent at the company, Ellery, last Monday and they invited me to work with them on Thursday. I wanted to thank you SO much for NY Connection and everything you did to make me feel so supported." -Callan Suozzi-Rearic

"I'm officially SIGNING with Avalon Artists and Craig Holzberg and also FREELANCING with David McDermott of Jordan, Gill and Dornbaum all thanks to NY Connection! Couldn't have asked for a better result than coming away with both a commercial and legit agent. Thank you so much!" -Joshua Michael Payne

"Elizabeth Berra contacted me to self tape for a feature film, following NY Connection! I have now received more invites and made more valuable connections thru Actors Connection, than any other studio of it's kind." -Whitney St. Ours

"I recommend NY CONNECTION to any actor who is willing to invest in themselves for the purpose of further building opportunities in this industry. I have no doubt I've made a mark with these Casting Directors and will receive positive responses from my follow-ups. Smiles across the board!" -Steven Charles

"NY Connection was a fantastic experience. I never had the privilege of having a NYC senior showcase through my college, so this was an amazing way to get in front of commercial and legit agents. Aside from all the invaluable information I've accumulated, I've got a meeting coming up with an agent!" - Alan Trinca, NY Connection participant

Travis Mitchell BOOKED a guest star on the new TV series SMALL MIRACLES from meeting Brette Goldstein, CD, Brette Goldstein Casting at our NY Connection Showcase!

LaToya Franklyn BOOKED a co-star role on an NBC Pilot from meeting Susanne Scheel, Casting Associate, Bowling/Miscia Casting and she's also now FREELANCING with Take 3 Talent and recently BOOKED a Pepsi web commercial from meeting Eddie Rabon at our NY Connection!

"NY Connection was very informative and I loved the opportunity to understand the process and getting to know the people involved in the industry. I've learned a lot that I can apply to my career. And GOOD NEWS...I got a call for an INTERVIEW with Gina Manfredi from DDO Artists Agency!" -Vick Krishna

Raegan Sehdev SIGNED with Jordan, Gill and Dornbaum in both the Legit and Commercial departments from meeting David McDermott, Commercial Agent at our NY Connection Showcase!

Sumayya Ali SIGNED with Take 3 Talent from meeting Eddie Rabon, Agent at our NY Connection!

Please submit a picture and resume for consideration to: shorey@actorsconnection.com
Meets
| | |
| --- | --- |
| Friday, October 12, 2018 | 10:00 am |
| Saturday, October 13, 2018 | 10:00 am |
| Sunday, October 14, 2018 | 10:00 am |
The following disclaimer is provided specifically at the request of and in accordance with SAG/AFTRA: Seminars or classes are for educational purposes only and will not secure or provide opportunity for employment in the field or representation by an agent or casting director.