MONOLOGUE PERFECTION-4 Week Monologue Class with Private One on One with Paul Fouquet, Casting Director, Elissa Myers Casting
Tuesday, November 29, 2016, 7pm ET / 4pm PT
This event is in the past.
Taught by award-winning casting director Paul Fouquet, this monologue class is dedicated to finding you perfect monologues best suited for you and your type. Paul's approach will find you the best pieces to help you book jobs and land representation as well as remove any fear you may have in performing them.
The first week, Paul will be working with everyone on their current monologues where he'll instantly tell you what is or is not working, so get ready to work! He'll also give you a list of ideas from plays that more than likely you've never heard of before. Between weeks #1 and #2, Paul will bring you into his office with a private appointment so he can edit and piece together the monologues so you can be on you feet with one by week 2.
You'll begin work encompassing an intensive work session in which you'll get grounded in the technique of approaching the monologue as a scene. In the following weeks, Paul will coach you to MONOLOGUE PERFECTION so that by the last class you will have numerous monologues ready to perform.
Paul has been a CD for over 30 years and his credits include many Tony nominated Broadway shows, over 25 Off-Broadway shows as well as MOWs, pilots, Mini Series and previous Emmy Award-Winning bio-pics. Regional casting includes Syracuse Stage, Alabama Shakespeare, Cleveland Playhouse, Magic Theatre, Denver Center, Geva, Shakespeare Theater DC, Arizona Theatre Company, Northern Stage, and The Cage Playhouse.This office has so far received 17 nominations and has won 3 Artios Awards for "Outstanding Achievement in Casting", most recently in the category of "Theatre West" for The Whale at Denver Theatre Stage.
Class is limited to 12 actors.
** 4 weeks PLUS your PRIVATE appt. between weeks #1 and #2. Please upload your headshot and create a resume in your online account upon registration.
TESTIMONIALS:
"Paul is very nurturing and genuinely cares for each one of the students." -Laura Riveros
"Paul is an excellent teacher!" -Sheila Stasack
"Paul's depth of knowledge is amazing!" -Joe Bowen
"Paul was great! Very insightful and supportive." -Manette Kryger
"Paul is great at picking repertoire." -Dionna Eshleman
"Excellent!" -Gary Leimkuhler
"Paul made a very warm, safe space for us to work in." -Madeline Phillips
"Paul is a fantastic teacher with a truly ridiculous knowledge of monologues." -Kelly Karcher
"I've never been so connected to my monologues! I can't wait to audition and have several solid options to showcase." -Walid Chaya
"Paul is wonderful!" -Mia Hutchinson-Shaw
"Paul is awesome!" -Gia Pikaleva
"Paul knows his stuff!" -Rob Howard
"I feel a lot more confident in my monologue technique and selection by far than prior to taking this wonderful class." -Donna Cherry
"Paul is a fabulous teacher and is a wonder at pulling a truthful performance out of you. Brilliant recommendations and great coaching!" -Lara C. Treacy
"Paul made us very comfortable performing. He took his time with us and helped us realize our type and how to break down the words and find key points." -Nicole Dos Santos
"Paul has amazing knowledge of contemporary works. Having him choose five plays with characters in mind for me was invaluable." -Larissa Klinger
"Paul's knowledge of the play world is amazingly vast - so much so that he was able to pinpoint the perfect monologues without even meeting me in person and just looking at my headshot and resume." -Mark Garner
"The whole experience has been lovely from the receptionists at AC to the classes with Paul. Everyone is so professional and welcoming!" -Heather Peterson
"Paul really knows his stuff!" -Lara Alcantara
"Love Paul!" -Katie Mack
"Paul is very good at honing in on what each actor needed to work on, and on what monologues were a good fit." -Sandy McAleer
"Paul had excellent insight in my character roles/monologues. He also had vast knowledge of plays, etc." -Claudia Nelson
"Paul was spot on with his monologue choices for everyone in the class. Everyone was challenged." -Kate C. Flynn
"This is a fabulous class for upping your audition game! Paul is extremely knowledgeable and will give some really excellent material!" -Meg Richardson
"Paul is kind, funny, honest and easy to work with. He shares his knowledge of the industry freely, while also giving sound artistic coaching." -Sid Solomon
"Paul approaches this class as a theatre artist and that is very refreshing." -Mary Murphy
"The teaching and direction that Paul Fouquet provided was extremely helpful. The monologue choices he provided were also great and exciting." -Edward Chong
"Paul and his knowledge were definitely a huge strength of this class, his ability to look at actors and be able to provide them with pieces that suit them was invaluable." -Wilma Rivera
"This was my second time taking the class. Just as valuable. Five years ago, I took it and left with several amazing pieces that got me a lot of work." -Juliet Coffey
"This class was wonderful! I enjoyed every minute of it." -Ariann Murad
"What a wonderful class. In minutes, Paul is able to recommend pieces that will challenge you and at the same time illuminate your greatest strengths." -Patricia Santomasso
"This class was extremely helpful in regards to pinpointing material that would be good for each individual. I have definitely left this class with the groundwork done and an arsenal of monologues ready to use going forward. Paul was very insightful and really knows how to work with actors." -Glenn Ghirardi
"Paul has an encyclopedic knowledge of contemporary plays! He was able to give fantastic suggestions for monologue options -- and then gave very effective/useful advice in class. I now have at least 3 new monologues that I can really use in auditions and have improved my technique too." -Lucy Van Atta
"Paul is lovely, insightful, and sends you off with great, current monologues." -Jay Dunn
"I have 6 new monologues that I'm excited about!" -L. Bidner
"Paul is very 'tuned-in' to the individual actors' needs -- he has a very keen ability to focus-in on each person's strengths and weaknesses -- and works very effectively to give them the confidence required to best perform their monologue." -Bruce Rebold
"Paul has wonderful stories and insight into the business, as well as the craft of acting/auditioning." -Lindsie Van Winkle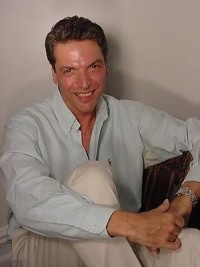 Paul Fouquet
Paul has been a CD for over 35 years and his credits include many Tony nominated Broadway shows, over 25 Off-Broadway shows as wells a MOWS, pilots, Mini Series and previous Emmy Award-Winning bio-pics. Paul is currently working on casting the feature film SMASHING as well as 5 Regional Productions! Each year, he casts numerous projects for the PBS series The American Experience, as well as the feature Hank and Asha which has won 7 International Film Festival Awards. Regional Theatres past and present include: Geva Theatre, Alabama Shakespeare, Cleveland Playhouse, Northern Stage, Oregon Shakespeare Festival, Syracuse Stage, Magic Theatre, Denver Center, The McCarter Theatre, Actors Theatre of Louisville, and Arizona Theatre Company. This office has received 17 nominations and has won 3 Artios Awards for "Outstanding Achievement in Casting" in categories covering Theatre and Television.
Meets
| | |
| --- | --- |
| Tuesday, November 29, 2016 | 7:00 pm |
| Tuesday, December 6, 2016 | 7:00 pm |
| Tuesday, December 13, 2016 | 7:00 pm |
| Tuesday, December 20, 2016 | 7:00 pm |
The following disclaimer is provided specifically at the request of and in accordance with SAG/AFTRA: Seminars or classes are for educational purposes only and will not secure or provide opportunity for employment in the field or representation by an agent or casting director.