Character & Animation V/O Technique Class - 5 Weeks with Professional Voice Actor Paul Liberti
Thursday, March 5, 2020, 6:30pm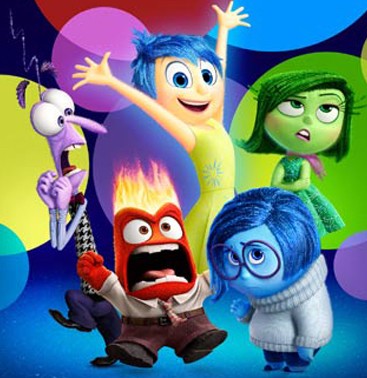 Developing your very own unique characters is essential for every V/O actor out there! Every voice over script you will ever read is playing someone. You are never just a voice in a void. Characters range from natural real people -- to the extreme over the top! Audio book actors, commercial actors, animation actors and even narrative voice actors all need to develop characters! Your rep company of characters need to be ready to go at a moments notice, under pressure at auditions!
Now learn the inside secrets and tips from a working VO professional! There truly is no other class like this in NYC..taught by veteran voice actor from Nickelodeon, PBS, Noggin, Pokemon, Disney and former Muppet performer Paul Liberti.
You'll learn about voice placement, the facial mask and how you can create different sounds and vibrations that allow you to revisit the same characters again and again. Insider tips and tricks, marketing for the character voice actor, and unique in-class and extended at home character exercises will help the actor to sustain a career worth of techniques designed to help you sustain characters and get work!
The Workshop also comes with a valuable workbook that will set up an entire tool chest of voice over techniques which that will show you how to create, sustain and develop character and animation voice over characters -- that are unique to each individual participant in the course.
TESTIMONIALS:
"It was so great meeting you! Your class gave me hope and confidence to keep pursuing my dream to be a voice artist. I looked forward to stepping into class every Tuesday... it was definitely the highlight to my week!" -Brittany Morgan
"Every week our entire class was laughing while learning. This class was a joy." -Kathleen France
"Paul is helpful and fun, which makes this class enjoyable and the knowledge you gain will help you." -Michael Alvarez
"Paul teaches things that no one else in NYC teaches. He's a gem!" -Tonia Anderson
"Paul has a wealth of VO experience and did a great job of showing what is effective versus not effective. Plus class was fun and entertaining!" -Trevin Pieh
"Paul's passion for the art form is a major strength. His faith in student success is very aspiring!" -David Corris
"So much fun!" -Daniel Mian
"Paul is what all teachers should be." -Ethel Fisher
"Paul is warm and encouraging and creates a safe place to experiment." -Ray Conley
"Paul's experience and direction are SO valuable." -Michelle Thomas-Hanson
"This is the fourth class that I've taken with Paul and love all of his classes and each one compliments the others." -Sze Chuen
"I benefited a lot from Paul's experience in the V/O industry. His teaching methods are so inclusive and educational, he leaves no stone unturned. I feel more confident entering this field with Paul's advice and guidance." -Ali Nasser
"I can't wait to take more classes with Paul!" -Beth Hicks
"I really can't say enough how valuable this class has been to me. I may retake it and will certainly take more of Paul's classes." -Charles Black
"LOVE! Can't wait to take more classes. Highlight of my week!" -Gina Amsellem
"I learned great techniques and an overall approach. Paul actually really helped me with thinking outside of the box too!" -Cara Dineen
"Paul is fantastic and so helpful!" -Lisa Finnerty
"Love Paul! He's an amazing teacher. One of the best classes I've taken in NYC (and most fun)!" -Vanessa Moyer
"Paul forces you to think fast and be fearless, whilst creating a safe space." -Clare Gillies
"Great teacher - so giving and real!" -Sam Aidala
"I just booked an animated web series. First audition and I booked it using techniques from your class." -Rob Forge
"I loved this class-the one on one's with Paul, his workbook, the HUGE amount of information and how natural and open Paul is! I learned more than I could write here!" -Colleen Britt
"Paul not only gave great instruction, but made you feel really comfortable. This class is perfect for actors who aren't really experienced in animation. I loved that class was interactive all the way through and that every participant was put on the spot to do voices. I learned a ton about character voices and how to develop my own variety." -Michelle McAroy
"I've taken four classes with Paul Liberti so far and everything I've learned has really come together for me this year---I've already booked FIVE voiceover jobs this year, and have had some really exciting auditions, including one for a voiceover for The Walking Dead video game! I've also gotten some very positive feedback from audio producers and casting directors---particularly how impressed they are that I know how to use my body and physicality when I record, and that I'm not just a disembodied voice at the mic. I am so happy with what I learned and am recommending AC to EVERYONE. A million times thank you." -Sri Gordon
"Paul is wonderful-a great teacher and an amazing talent!" -Mary Clancy Mango
"Loved the tips and tricks from a working professional!" -Dennis Mason
"Thank you again for your incredible class and super encouraging support! I was really inspired by our chat last night and ran home to sign up for the advanced voice over class. It was wait-listed as we had anticipated but I'm on there. Just wanted to let you know and to thank you so much again! Can't wait to continue this exciting adventure with you!" -Gina Amsellem
"Seriously helped ALL my auditions EXPONENTIALLY!" -Norena Barbella
"The class was informative, up-beat and fun. Paul covered and explained so many techniques that are helpful to V/O as well as an actor." -Theresa Cao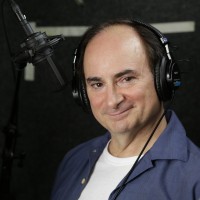 Paul Liberti
Paul Liberti currently teaches competitive classes in Los Angeles and NYC and Nationally for SAG/AFTRA Foundation in independently in Commercial VO, Audio Book Narration, Video Game Character work and Animation. He also teaches Accents for Actors - for Animation, Voice Actors, Film Actors, Broadway and London's West End Theater, and Regional Theater with recent shows like Disney's Frozen, USA Network - Falling Water, The National Theater's - One Night in Miami, Greater Tuna, Anastasia, My Fair Lady, Brigadoon.
Paul also teaches annually to graduating University students from across the nation - Memphis, Western Michigan University, Oakland University and many others.
Paul has booked hundreds of voiceover spots and animated series including Pokémon, Blue's Clues, Noggin's, Pinky Dinky Doo, Saturday Night Live Cartoons and Sesame Street.
He is currently the voice of Curious George & the Man in the Yellow Hat www.curiousgeorge.com. He has narrated for Scholastic, Nickelodeon, Tavoli Entertainment and the Audie Award winning series Goosebumps by R.L Stine. Mr. Liberti has also performed on Broadway, Broadway tours as well as film and TV, including The Daily Show, SNL TV's Funhouse, Showtime's Cartoon President, PBS, Nickelodeon, Showtime and more.

Meets
| | |
| --- | --- |
| Thursday, March 5, 2020 | 6:30 pm |
| Thursday, March 12, 2020 | 6:30 pm |
| Thursday, March 19, 2020 | 6:30 pm |
| Thursday, March 26, 2020 | 6:30 pm |
| Thursday, April 2, 2020 | 6:30 pm |
The following disclaimer is provided specifically at the request of and in accordance with SAG/AFTRA: Seminars or classes are for educational purposes only and will not secure or provide opportunity for employment in the field or representation by an agent or casting director.