PRINT CONNECTION-MEET 5 TOP NY COMMERCIAL PRINT AGENTS & Managers ALL IN ONE NIGHT!
Thursday, March 19, 2020, 7:00pm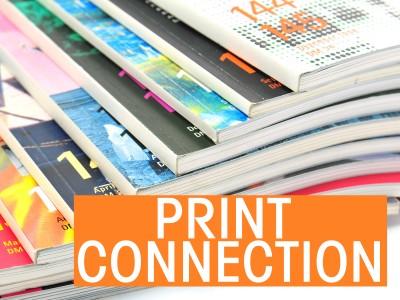 Take advantage of exploring the print world with this AMAZING opportunity to meet and interview with 5 top NY print agents & managers all in ONE night!
The format will be a Q & A where you'll have YOUR chance to ask specific questions all about the commercial print industry, followed by mini-interviews with each guest.
Please bring in headshots, tear sheets, comp cards and/or your book for evaluation of your print potential.
Scheduled guests include:
Ray Volant, Bella
Mike Lyons, BMG
Fatima Wilson, bloc NYC
Traci Lynn Luthy, Bonafide Artists
Shoshana Robuck, Take 3 Talent
Meet FIVE guests all in one convenient night!
**Please note guetss are subject to change**
PLEASE BRING IN 5 HEADSHOTS FOR THIS EVENT!
"I went to the Print Connection and have been called in to work with Bella Agency!" -Ivy Livingston
"Hey Guys! After meeting meeting the agents at Print Connection, I was called in by Lauren Green Agency, we decided it's a good fit and are going to be working together. Thank you very much." -Cliff Moylan
Danielle Augustine SIGNED with Take 3 Talent/Product Model Management after meeting Traci Lynn Jackson at PRINT CONNECTION through the AC Fast Track program!
"I've been added to Abrams Artists roster for print from meeting Joe Thompson at Print Connection. Actors Connection rocks!!! Thank you so much for everything as always!" -Dan Nainan
"As a result of Print Connection at AC, I am now FREELANCING with Lauren Green Agency, LLC. They immediately started sending me out on auditions the following week. Thanks Actors Connection!" -Stephanie Kababe
"I attended the PRINT CONNECTION and the results were amazing. Two days after the event, I received a call from Jillian Hassett, an agent at Prestige Management Group (PMG). Now I am freelancing with PMG. A week after the even Oliver Zehetner-Loffredo from Ugly NY contacted me. Thank You Actors Connection for opening doors of opportunity." -Naomi Shima
Mike Massimino BOOKED a CON ED Print Campaign from attending our Print Connection and meeting Ramona Pitera, Print Agent, Ramona's Model & Talent
Teresa was called in for an INTERVIEW and is now FREELANCING with MSA Models from meeting Zackary Smith at our recent Print Connection at Actors Connection!
"I wanted to let you know that I just had a meeting with Joe Thompson who I met at Print Connection at Actors Connection and I am now freelancing with Abrams Artists!" -Tyler Foy
"I just want to let you know that, as a result of attending Print Connection at Actors Connection, I met with agent Ramona Pitera and have been invited to work with Ramona's Model and Talent on a freelance basis!" - Toni Allen
Meets
| | |
| --- | --- |
| Thursday, March 19, 2020 | 7:00 pm |
The following disclaimer is provided specifically at the request of and in accordance with SAG/AFTRA: Seminars or classes are for educational purposes only and will not secure or provide opportunity for employment in the field or representation by an agent or casting director.